Here Is What You Need to Know About Electric Scooter Accidents
Posted on 16th August, 2022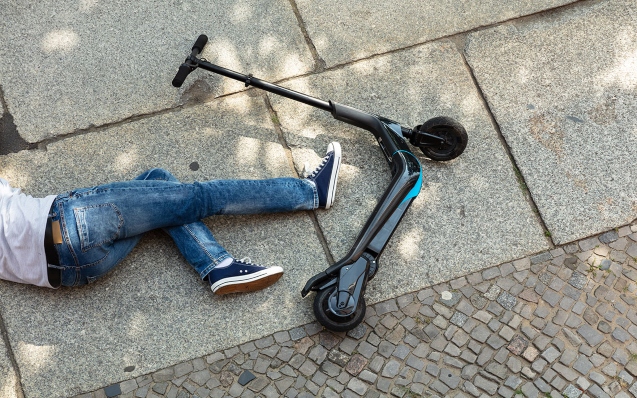 Electric scooters have become a standard item in different towns and cities worldwide, giving commuters and tourists a unique mode of travel. In Sacramento alone, about 2,000 e-bikes and e-scooters are available to rent.
Yet, with a city that is still growing, that number will likely continue to increase. City officials are aware of this and have told reporters that with this growth, in their opinion, "safety is a priority."
One safety area is as simple as where these electric scooters are parked. Safe sites to park electric bikes and scooters in Sacramento County include parkways, bike racks, and the area between the curb and sidewalk. However, they cannot be left in the middle of sidewalks, in loading zones, or in any other location that would impede traffic.
Sacramento County parking officials are keeping an eye out and are ready to issue warnings if they see a scooter or bike improperly parked.
What about electric scooter accidents - Are they common? What happens if you are injured when riding an electric scooter?
A recent study in Los Angeles, California, discovered there have been 115 injuries per 1 million electric scooter trips; a total that is far more than the national rate for bicycles and passenger cars. Such a report is alarming, but through such studies some commonalities have emerged.
Common Electric Scooter Accident Causes and Injuries
As with any accident, each incident is unique in what led to it. However, the most common types of accidents involving electric scooters are as follows:
A collision between an electric scooter and an automobile
A collision between an electric scooter and a pedestrian
An accident that is due to poorly maintained roads or walkways
An accident caused by the electric scooters malfunction
A collision caused by the operator of the electric scooter losing control or crashing
A collision caused by an off-leash dog who chased the scooterist
An accident caused by the electric scooter becoming a trip hazard when parked incorrectly
Accidents or incidents can seriously damage the operator of the electric scooter or the pedestrian. Injuries can range from superficial scrapes and bruises to severe and fatal blows when a large vehicle collides with an electric scooter. Some common injuries can include:
Cuts
Scarring
Sprains
Broken bones
Concussion
Neck strain/sprain
Back strain/sprain
And more
What Should You Do If You Were Injured?
Just because an accident happens and there are injuries - it doesn't equate to there being a legal case to pursue. This is why, if you've been injured due to someone else's negligence, it is advisable to ask a personal injury attorney about your rights and how to seek justice.
For example, if a car struck you, it would be wise to obtain the driver's insurance information so that a claim can be opened. If you believe the scooter malfunctioned, then keep the evidence and present it to a personal injury attorney who is versed in product liability cases. Or, if you feel that the road was unsafe or in disrepair, take photos of the location and reach out to an experienced personal injury attorney who knows how to pursue a claim against the parties at fault for overlooking the roadway danger.
Remember, every accident is different and so are the steps in determining liability. The sooner you seek the advice of a personal injury attorney, the sooner you will be able to know your rights and know how to protect them.
Electric Scooter Accident Law Firm in Northern California
Since their widespread use, electric scooters have become one of the top-most used vehicles for transportation.
Understandably, as its popularity grows, so do the related accidents.
Our Elk Grove and Sacramento County electric scooter accident attorneys have extensive knowledge and experience handling such claims in California.
Along with the help of our professional staff, our legal team will ensure you receive top-quality service and assistance to pursue your claim.
Give us a call now for a free consultation.