Car Accident & Construction Accident Injury Lawyers Serving Elk Grove, CA
Nationally, fifty percent of serious collisions, as well as twenty percent of fatal collisions, happen at intersections. Elk Grove, California is not immune to such statistics. Over the years studies reveal that some crossroads in Elk Grove are more dangerous than others. For example, according to data compiled by 1point21 Interactive, Calvine Rd & Elk Grove Florin Rd (with 24 traffic collisions reported in 2015), Sheldon Rd & Waterman Rd (with 12 traffic collisions reported in 2015), and Bruceville Rd & Laguna Bl (with 14 traffic collisions reported in 2015) are the most dangerous intersections in Elk Grove. We've listed below other major intersections where traffic accidents have occurred.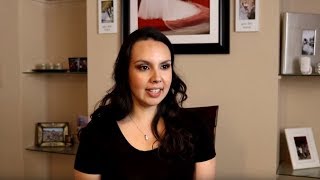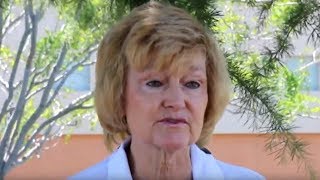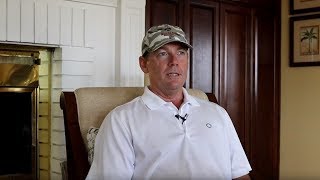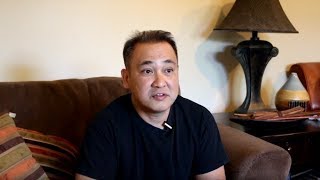 Have You Been Injured in a Car Accident in Elk Grove, CA?
For most Californians, driving is like breathing, a necessary function for sustaining life that we perform automatically. Driving, although necessary, is not without risks to life and health. If you or someone you love has been severely injured in a motor vehicle accident, you will find the skills and experience you need in a local car accident lawyer at the O'Brien & Zehnder Law Firm. Contact us at 800.722.4176 today for a free case evaluation. The motor vehicle accident cases we handle in Elk Grove, CA are included in these categories:
Attorneys Recovering Compensation From Insurance Companies
Liability for crossing intersections safely depends on the actions of the motorist or pedestrian as well as the proper design of such intersections by local, state, and sometimes federal authorities.
In the event that road defects contributed or caused an accident, the government entity responsible for the design and maintenance of that road may be held responsible for the accident and any resulting injuries.
If you have suffered an injury related to road traffic accidents, the wrongful death of a loved one or family member, or from the negligence of a liable individual or institution, then know that the Elk Grove-based O'Brien & Zehnder Law Firm is on your side and ready to defend your rights. It is our solemn mission to help you get the compensation you deserve for your suffering.
RECENT VERDICTS & SETTLEMENTS
$225K Injury Ends with Reconstructive Surgery
Fatal Elder Abuse and Negligence Case
$2.5 Mil Wrongful Death Claim
$2.3 Mil Wrongful Death Case
$1.3 Mil Greyhound Bus Accident
$2.5 Mil Wrongful Death After Truck Accident
$1.4 Mil Case Against Wal-Mart
$2 Mil Fatal Rear Ending by a Semi-Truck
$750K Mild TBI After Auto Accident
$180K Broad Side Car Accident Injury
$2 Mil Student Fatal Truck Accident
$550K Recovery from Contractor for Median Accident
$750K Automobile Accident
$4.5 Mil Product Liability
Major Car Accident Intersections & Crossroads in Elk Grove, CA
Calvine Rd & Elk Grove Florin Rd
Sheldon Rd & Waterman Rd
Bruceville Rd & Laguna Bl
Laguna Bl & Laguna Springs Dr
Elk Grove Blvd & Laguna Springs Dr
Auto Center Dr & Elk Grove Blvd
Franklin Blvd & Laguna Blvd
Bradshaw Rd & Calvine Rd
Bond Rd & Elk Grove Florin Rd
Elk Grove Blvd & Elk Grove Florin Rd
Elk Grove Florin Rd & Sheldon Rd
Bond Rd & E. Stockton Blvd
Bond Rd & Waterman Rd
Grant Line Rd & E. Stockton Blvd
Big Horn Blvd & Elk Grove Blvd
Elk Grove Blvd & Harbour Point Dr
Bruceville Rd & Whitelock Pkwy
Babson Dr & Laguna Dr
High Tech Ct & Laguna Blvd
Barrymore Dr & Calvine Rd
Bond Rd & Elk Crest Dr
Elk Grove Blvd & Emerald Oak Dr
Elk Grove Florin Rd & Polhemus Dr
Sheldon Rd & Stockton Blvd
Grant Line Rd & Waterman Rd
Elk Grove Blvd & Emerald Vista Dr & Stockton Blvd
Residential Communities We Serve in Elk Grove, CA
Arlington
Arcadian Village
Arthur C Butler
Bellaterra
Big Horn
Bilby Meadows
Bilby Ranch
Black Kite
Bradshaw Road-Pghs
Calvine Spa
Camden
Centex
Chesterbrook
Coventry
Cresleigh Ranch Village
Del Webb Glenbrooke
Diamante
East Park
Elan Estates
Elliott Ranch East
Emerald Vista
Fallbrook
Foxberry Glen
Franklin
Glenbrook
Grant Line Rd
Greater Sheldon
Hearthstone
Helen Carr Castello
Heritage Lakeside
Hop Ranch
Jasmine
Jungkeit Dairy
Laguna
Laguna Creek Village
Laguna Lake
Laguna New Dimensions
Laguna Park Village
Laguna Pointe
Laguna Riviera
Laguna Springs
Laguna Star Brockenhurst
Laguna Vista
Laguna West
Laguna Woods
Lake Point
Lakeside
Machado Dairy
Madeira East
Maritime Estates
Miko
Montage
Montego Falls
Monterey Village
Newton Ranch
North Elk Grove
Parkgate
Perry Ranch
Poesia Ct &Risata Way
Poplar Hollow
Quail Ranch
Quail Ridge
Rancho Verde
Renwick
Rio De Onar
Sheldon North
Shortline Lake
Silvergate
Somerfield
Sonoma Creek
Southmeadows
Springmont
Stonelake
Sunland Lakeshore
The Ridge
The Seasons
Toby Johnson
Tributary Pointe
Valley Hi Estates
Valley Oak
Van Ruiten Ranch
Vista Creek Village
W Franklin & N Laguna
Walnut Orchard
Waterman Meadow
Wisteria Place
Woodside Creek
Construction Site Injuries or Wrongful Death in Elk Grove, CA
Both nationally, and in Elk Grove, CA, the private construction industry experiences the most number of fatalities than any other industry. The most common cause of death in the construction field is from falls and trips, followed by deaths involving some form of transportation, and then collisions with equipment or falling objects. The consequences of a construction accident vary. You can find that the costs of your mounting medical bills are too much to handle. You may be in need of long-term medical treatment. You may lose time at work, which means you lose wages. Sometimes, people are unable to get back to work and may need to learn a completely new trade due to a catastrophic injury. Mental anguish can also be an important consequence and be very problematic to your future. Because there are so many different consequences of negligent construction accidents, receiving proper compensation from those at fault of your accident is important for you and your loved ones.
Construction projects in Elk Grove:
Aquatics Center and Commons Area
Emerald Park Estates
Elk Grove Landing
Bow Street Apartments
Landing Assisted Living
Vineyard at Madeira
Sun Grove
Elk Grove Mazda
Madeira East Village 6
Madeira East Business Park
Laguna Ridge Pappas
Toyota Sales Building Renovation
Wilton Rancheria Resort and Casino
Directions from Elk Grove, CA to Our Local Office
Driving directions: To get directions click on the "More options" button on the map.
Driving directions from downtown Elk Grove: Head south on Elk Grove Florin Road toward Southside Ave; take Melrose Ave to Elk Grove Boulevard; follow Elk Grove Boulevard and East Stockton Boulevard; the firm's office is in Liberty Center 1 Building located on East Stockton Boulevard between Elk Grove Boulevard and Bond Road. The law office sign and building are visible from Highway 99.
Parking: There is abundant parking all around Liberty Center 1 Building.