Car Accident & Construction Accident Injury Lawyers Serving Wilton, CA
As many Wilton residents are aware, intersections are more dangerous than other areas of roadways. An intersection can be very dangerous when motorists disobey the stop light numerous times a day. Other dangers may be caused by turning vehicles. For intersections that are very close to schools, the safety of students walking to and from school is also a top priority. Children, as well as other pedestrians, often must cross the street which can make intersections even more dangerous. Intersection accidents are some of the most catastrophic traffic incidents and often result in serious injuries to the occupants of all vehicles involved. At the O'Brien & Zehnder Law Firm, we strongly believe that when the negligence of another driver or of those responsible for designing and/or maintaining our roads causes harm to you and your loved ones, they must be held responsible for their careless actions. We investigate and analyze all the facts to build a case that leads to the maximum compensation possible for our clients.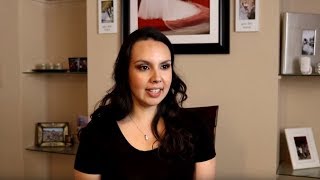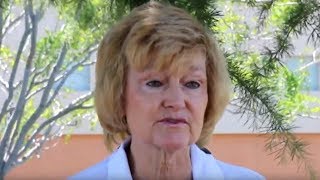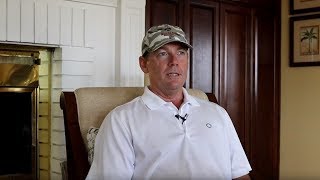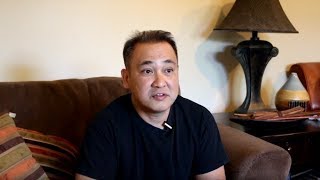 Have You Been Injured in a Car Accident in Wilton, CA?
In California, countless types of accidents can occur at intersections. Whether someone gets distracted by their phone, runs a red light, or has simply zoned out, intersection accidents can cause serious, life-threatening injuries. If you or a loved one sustained serious car accident injuries due to a negligent driver or a defective roadway design, then contact us today. Our car accident attorneys offer free initial case evaluations and handle cases on a contingency fee basis. The motor vehicle accident cases we handle in Wilton, CA are included in these categories:
Attorneys Recovering Compensation From Insurance Companies
Liability for collisions in intersections can belong to negligent drivers, government entities that negligently program traffic signals or fail to repair faulty signals or to negligent manufacturers for vehicle malfunctions.
In the event that poor highway design or defects caused by the lack of maintenance contributed to or caused an accident, it is possible to hold accountable the parties who have created defective and hazardous roadways, such as the state or county responsible for maintaining the road as well as designers and contractors.
If you have suffered injuries in an intersection accident or the wrongful death of a loved one, then you should contact the Elk Grove-based O'Brien & Zehnder Law Firm right away to defend your rights. It is our mission to help you by investigating the accident, identifying the negligent parties, and getting the compensation you deserve.
RECENT VERDICTS & SETTLEMENTS
$225K Injury Ends with Reconstructive Surgery
Fatal Elder Abuse and Negligence Case
$2.5 Mil Wrongful Death Claim
$2.3 Mil Wrongful Death Case
$1.3 Mil Greyhound Bus Accident
$2.5 Mil Wrongful Death After Truck Accident
$1.4 Mil Case Against Wal-Mart
$2 Mil Fatal Rear Ending by a Semi-Truck
$750K Mild TBI After Auto Accident
$180K Broad Side Car Accident Injury
$2 Mil Student Fatal Truck Accident
$550K Recovery from Contractor for Median Accident
$750K Automobile Accident
$4.5 Mil Product Liability
Major Car Accident Intersections & Crossroads in Wilton, CA
Dillard Rd & Cosumnes Rd
Wilton Rd & Cosumnes Rd & Green Rd
Dillard Rd & Alta Mesa Rd
Dillard Rd & Clay Station Rd
Dillard Rd & Green Rd
Residential Communities We Serve in Wilton, CA
Randolph Estates
Maryland
Meurets
Haggie Road Estates
Walmort
De Martis
Wilton Indian Rancheria
Betts
Brook Hills
Waterford Heights
Waterford Downs
Alta Mesa Blake
Clay Station
Hagood
Rancho Verde Estates
Construction Site Injuries or Wrongful Death in Wilton, CA
If you have suffered a serious injury on a construction site, or a close family member has lost his or her life, you have the right to seek compensation for damages through a civil claim against liable parties who in many cases are not your employer. We can investigate your construction site case and help you take legal action. The personal injury attorneys at the O'Brien & Zehnder Law Firm can serve you and your family if you have suffered physical and emotional trauma as a result of a Wilton construction site accident. We strongly encourage you to contact a construction accident attorney at our law firm right away to begin building a strong case to obtain the compensation you deserve.
Construction projects in Wilton:
New Constructions
Complete Renovations
Ground-up Construction
Multi-Story Buildings
Single-Tenant Buildings
Office Buildings
Retail Stores
Warehouses
Small Offices
Directions from Wilton, CA to Our Local Office
Driving directions from Wilton: Head west on Green Road toward Wilton Road; turn right onto Wilton Road; turn left onto Grant Line Road; turn right onto Bond Road; pass by Wendy's; turn left onto East Stockton Boulevard; turn left; turn left again; the firm's office is in Liberty Center 1 Building located on East Stockton Boulevard between Elk Grove Boulevard and Bond Road.
Parking: There is abundant parking all around Liberty Center 1 Building.