Car Accident & Construction Accident Injury Lawyers Serving Sutter Creek, CA
A wonderful balance of old and new, today's Sutter Creek, "The Jewel of Amador County",  maintains its Gold Rush facade while catering to the wants and needs of locals and visitors from around the world. Yet, despite being a small community, within Sutter Creek, there are highway entries, as well as intersections, where auto accidents have become unexceptional. An intersection accident is one you most likely didn't see coming as intersections can prove troublesome for anyone who happens to be in the wrong place at the wrong time.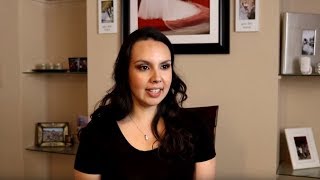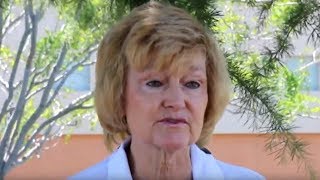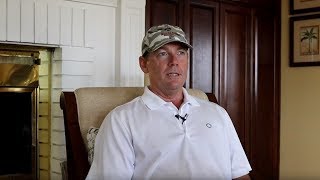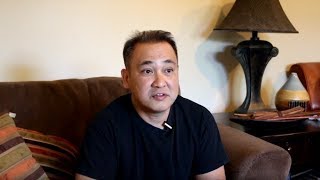 Have You Been Injured in a Car Accident in Sutter Creek, CA?
No matter how careful you may be when you drive, the carelessness of other drivers may expose you to risks on the road, and you may be seriously hurt. When you want to pursue justice following a car accident in Sutter Creek seek the help of an experienced attorney who has successfully managed car accident lawsuits before in order to ensure you receive maximum compensation for your losses. At the O'Brien & Zehnder Law Firm, we work based on a contingency fee, which means that you pay us nothing until your compensation check is issued, and if we do not win money for you, you owe us nothing. Call us at 800.722.4176. The motor vehicle accident cases we handle in Sutter Creek, CA are included in these categories:
Attorneys Recovering Compensation From Insurance Companies
Intersections are supposed to be safe due to traffic controls and yielding rules, but they are only as effective as the motorists who use them. While traffic lights are installed to inform drivers when to stop and go, drivers simply don't pay attention to traffic controls. Unfortunately, drivers who are intoxicated, distracted, or are otherwise behaving recklessly, are often the cause of intersection accidents in Sutter Creek.
If you have been involved in an intersection accident, you may suffer from serious injuries, especially as a pedestrian, bicyclist, and motorcyclist.
As an auto accident victim, you should hire legal representation immediately following the accident to ensure that your rights are protected. The automobile accident lawyers at the O'Brien & Zehnder Law Firm are experts in personal injury and wrongful death claims and have the skills, experience, and reputation with insurance companies that can maximize your recovery.
RECENT VERDICTS & SETTLEMENTS
$225K Injury Ends with Reconstructive Surgery
Fatal Elder Abuse and Negligence Case
$2.5 Mil Wrongful Death Claim
$2.3 Mil Wrongful Death Case
$1.3 Mil Greyhound Bus Accident
$2.5 Mil Wrongful Death After Truck Accident
$1.4 Mil Case Against Wal-Mart
$2 Mil Fatal Rear Ending by a Semi-Truck
$750K Mild TBI After Auto Accident
$180K Broad Side Car Accident Injury
$2 Mil Student Fatal Truck Accident
$550K Recovery from Contractor for Median Accident
$750K Automobile Accident
$4.5 Mil Product Liability
Major Car Accident Intersections & Crossroads in Sutter Creek, CA
Old Rite 49 & Main St
Gopher Flat Rd & Old Rite 49
Golden Chain Hwy & Old Rite 49
Residential Communities We Serve in Sutter Creek, CA
Running Gold
Surrey Junction
Sutter Creek
Construction Site Injuries or Wrongful Death in Sutter Creek, CA
Construction sites are particularly dangerous places. An accident can come from anywhere and happen suddenly: a piece of debris comes flying out of nowhere and hits someone; a power tool has electrical or mechanical issues; unsafe or defective scaffolding collapses; a trench caves in; a welding rig sparks a fire; an electrical connection causes electrical shock; a hazardous material spill creates a deadly situation. Even with the appropriate safety precautions and measures in place, accidents can and do happen. When they do, you should choose an experienced construction accident lawyer to protect your best interests. The actual medical costs could be high and you want to be sure you are adequately compensated for permanent losses or disability. At this stage, getting the full compensation you deserve isn't easy without legal help. That's why you need to contact an experienced construction accident lawyer who knows what needs to be done and can be your advocate.
Construction projects in Sutter Creek:
Main Street Bridge Project
Historic Grammar School Restoration
Knight Foundry Restoration
Sutter Hill Road Realignment
Central Eureka Mine Cleanup
Directions from Sutter Creek, CA to Our Local Office
Driving directions from Sutter Creek: Follow Route 49 and Sutter Ione Road to Highway 49 N; take Highway16 W to Grant Line Road in Sacramento County; follow Grant Line Road and Bond Road to your destination in Elk Grove; our office is in the easily accessible Liberty Center 1 Building located on East Stockton Boulevard between Elk Grove Boulevard and Bond Road.
Parking is available all around Liberty Center 1 Building.