Car Accident & Construction Accident Injury Lawyers Serving Rancho Cordova, CA
Nationally, fifty percent of serious collisions, as well as twenty percent of fatal collisions, happen at intersections. Rancho Cordova, California is not immune to such statistics. When reviewing Rancho Cordova's intersections there are some that are clearly more dangerous than others. For example, according to data compiled by 1point21 Interactive, Coloma Rd & Sunrise Blvd (with 14 reported injuries within one year) and Folsom Blvd & Sunrise Blvd (with 12 reported injuries within one year) are the most dangerous intersections in Rancho Cordova. We've listed below other major intersections where traffic collisions have occurred.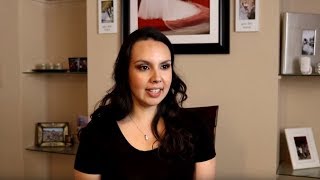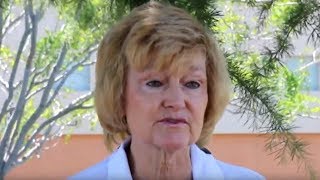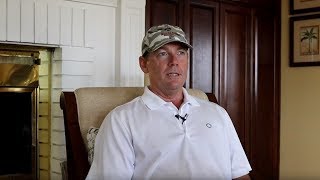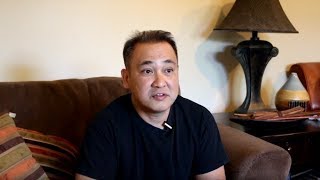 Have You Been Injured in a Car Accident in Rancho Cordova, CA?
With more than 26 years of experience in successfully obtaining justice for the injured, a practice dedicated exclusively to personal injury law, and the highest possible ratings from Martindale-Hubbell and Avvo, we provide our clients with a level of excellence that is hard to beat. We are a client-focused law firm where your needs come first. The initial consultation is free and without obligation. We take cases on contingency, so you don't pay us anything - ever - unless we win money for you. Legal time restrictions limit the time during which you can file your claim. Contact the O'Brien & Zehnder Law Firm at 800.722.4176 today for a free case evaluation. The motor vehicle accident cases we handle in Rancho Cordova, CA are included in these categories:
Attorneys Recovering Compensation From Insurance Companies
Although it is expected that car insurance will be of aid to the innocent party that suffers an injury in a traffic collision, it's not always the case and the process itself can feel arduous. In addition, some insurance companies have developed a reputation of not treating people fairly nor making fair settlement offers.
The O'Brien & Zehnder Law Firm, an Elk Grove-based law firm, is a trusted source of help to such injured victims. If you have been injured in an accident, due to no fault of your own, contact the O'Brien & Zehnder Law Firm for your FREE consultation.
RECENT VERDICTS & SETTLEMENTS
$225K Injury Ends with Reconstructive Surgery
Fatal Elder Abuse and Negligence Case
$2.5 Mil Wrongful Death Claim
$2.3 Mil Wrongful Death Case
$1.3 Mil Greyhound Bus Accident
$2.5 Mil Wrongful Death After Truck Accident
$1.4 Mil Case Against Wal-Mart
$2 Mil Fatal Rear Ending by a Semi-Truck
$750K Mild TBI After Auto Accident
$180K Broad Side Car Accident Injury
$2 Mil Student Fatal Truck Accident
$550K Recovery from Contractor for Median Accident
$750K Automobile Accident
$4.5 Mil Product Liability
Major Car Accident Intersections & Crossroads in Rancho Cordova, CA
Coloma Rd & Sunrise Bl
Folsom Bl & Sunrise Bl
Old Placerville Rd & Cranby Dr
Coloma Rd & McGregor Dr
Zinfandel Dr & International Dr
Coloma Rd & Gold Country Blvd
Coloma Rd & Folsom Blvd
Zinfandel Dr & MGregor Dr
Zinfandel Dr & Folsom Blvd
Paseo Dr & Folsom Blvd
Sunrise Blvd & Gold Country Blvd
Routier Rd & Old Placerville Rd
Lincoln Village Dr & Routier Rd
Zinfandel Dr & Sunrise Blvd
Hazel Ave & Folsom Blvd
Routier Rd & Folsom Blvd
Kilgore Rd & Folsom Blvd
White Rock Rd & Kilgore Rd
Zinfandel Dr & White Rock Rd 
Zinfandel Dr & International Dr
Zinfandel Dr & McGregor Dr
Coloma Rd & Folsom Blvd
Routier Rd & Systems Pkwy
Residential Communities We Serve in Rancho Cordova, CA
Anatolia
Arbor Pointe
Aspen Creek
Briarwood Coloma
Briarwood Mobile Home Park
Capital Village
Cobble Oaks
Coloma Townhomes
Comstock Village
Cordova Gardens
Cordova Lane
Cordova Meadows South
Cordova Towne
Cordova Vineyards
Countryside
Gold River/Coloma
Kavala Ranch
Lincoln Village
Marshall Village
Mather
Mills Ranch
Miners' Village
Mobile Country Club
Natoma Meadows
Oak Brook
Park Royal Estates
Prospect Park
Raven Oaks
Somerset Ranch
South White Rock
Stone Creek
Sunridge Park
Sun River
Walnut Wood
Construction Site Injuries or Wrongful Death in Rancho Cordova, CA
Construction site accidents are generally covered by workers compensation laws, however, in certain circumstances, victims may be able to file civil claims to cover damages that result from the incident such as medical bills, lost wages, and pain and suffering. To determine the approach that's right for you, it is a good idea to consult with a knowledgeable Rancho Cordova construction site accident attorney right away. Workers compensation benefits can be much lower than the damages that you're entitled to under traditional civil law. On the other hand, in order to bring a civil claim, you would have to prove negligence. When the accident occurs on a construction site, usually the negligent party must be a manufacturer of a defective machine used at work or a third party contractor. If you have been seriously injured in a Rancho Cordova construction site accident, please contact the experienced personal injury lawyers at the O'Brien & Zehnder Law Firm.
Construction projects in Rancho Cordova:
Rod Beaudry-Routier Bikeway Project
Safe Routes to School Project
Cordova Creek Trail
Folsom Boulevard
Highway 50 interchange
Capital SouthEast Connector
Horizons @ New Rancho
Heron Landing Park
Bdx at Capital Village
Sunridge Plaza
Anatolia Center
Zinfandel Village
Riviera East Walkway
Rosemont Community Park Walkway
Cordova Community Pool
Rio Del Oro
Montelena
Anatolia IV
Arista Del Sol
North Douglas
Sunridge Lot J
Sundance
Grantline 208
Douglas 103
Douglas 98
The Ranch
Arboretum
Suncreek
Westborough
Directions from Rancho Cordova, CA to Our Local Office
Driving directions from Rancho Cordova: drive from US-50 W, Bradshaw Road, and Bond Road to Elk Grove; the firm's office is in Liberty Center 1 Building located on East Stockton Boulevard between Elk Grove Boulevard and Bond Road.
Parking: There is abundant parking all around Liberty Center 1 Building.