Car Accident & Construction Accident Injury Lawyers Serving Orangevale, CA
Nationally, fifty percent of serious collisions, as well as twenty percent of fatal collisions, happen at intersections. Orangevale, California is not immune to such statistics. When reviewing Orangevale's intersections there are some that are clearly more dangerous than others. For example, within one year alone there were 13 recorded injuries at the Greenback Ln & Hazel Av intersection, making it the most dangerous intersection in Orangevale, California (data compiled by 1point21 Interactive). We've listed below other major intersections where traffic collisions have occurred.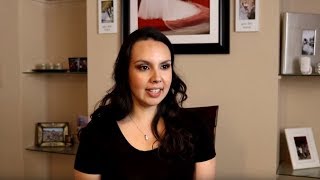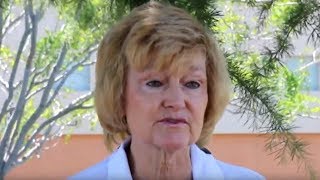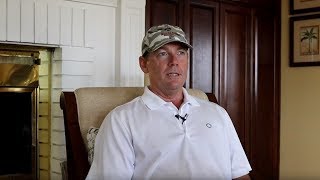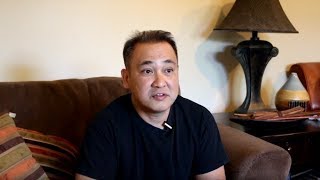 Have You Been Injured in a Car Accident in Orangevale, CA?
When you need help and desire justice following a car accident in California and don't know where to turn, call Elk Grove-based car accident attorneys, John M. O'Brien & Grant Zehnder. Having the right lawyer working on your behalf is the best way to ensure you recover compensation for your damages and hold the responsible parties accountable for the harm you've suffered due to their wrongdoing. The O'Brien & Zehnder Law Firm can be reached at 800.722.4176 for a free consultation. The motor vehicle accident cases we handle in Orangevale, CA are included in these categories:
Attorneys Recovering Compensation From Insurance Companies
It's important to know if an intersection is considered dangerous because if a serious accident occurs, besides a driver's negligence, a "defective highway design" could be a contributing factor.
In the event that road defects contributed or caused an accident, the government entity responsible for the design and/or maintenance of that road may be held responsible for the accident and any resulting injuries. In such incidents, it is important to get an experienced highway defect lawyer involved.
The O'Brien & Zehnder Law Firm has handled hundreds of auto, trucking, motorcycle, bicycle and pedestrian intersection collisions. We have a long and proven history of defending our clients' rights, holding the accountable party responsible, and obtaining the maximum compensation on our client's behalf.
RECENT VERDICTS & SETTLEMENTS
$225K Injury Ends with Reconstructive Surgery
Fatal Elder Abuse and Negligence Case
$2.5 Mil Wrongful Death Claim
$2.3 Mil Wrongful Death Case
$1.3 Mil Greyhound Bus Accident
$2.5 Mil Wrongful Death After Truck Accident
$1.4 Mil Case Against Wal-Mart
$2 Mil Fatal Rear Ending by a Semi-Truck
$750K Mild TBI After Auto Accident
$180K Broad Side Car Accident Injury
$2 Mil Student Fatal Truck Accident
$550K Recovery from Contractor for Median Accident
$750K Automobile Accident
$4.5 Mil Product Liability
Major Car Accident Intersections & Crossroads in Orangevale, CA
Beech Elm
Brentwood Villas
Casa Robles
Chestnut Grove Estates
Clarissa Dr / Pecor Way
Elm Ave
Heather Cross
Marquee at Fair Oaks
Mellodora Lonicera
Nola Place
Oak Ave
Orangevale
Ottoman
Pecan & Greenback
Pershing/Chestnut/PecanNH
Rich Hill Court
Rollingwood, Twin Lakes, Lake Natoma
Santa Juanita-Central
Storage ale
Sundance
Sunrise Creekside
Sunrise Knolls
Villa Bella
Walnut/Dovewood Court
Wisteria / Filbert / Pecor
Woodmore Oaks
Residential Communities We Serve in Orangevale, CA
Greenback Ln & Hazel Av
Hazel Ave & Oak Ave
Hazel Ave & Elm Ave
Hazel Ave & Central Ave
Hickory Ave & Oak Ave
Crescenda Ln & Rockingham Ln
Chestnut Ave & Elm Ave
Chestnut Ave & Oak Ave
Central Ave & Kenneth Ave
Kenneth Ave & Greenback Ln
Hayworth Ln & Brando Loop
Astaire Ln & Brando Loop
Mellodora Dr & Old Ranch Dr
Oak Ave & Kenneth Ave
Central Ave & Chestnut Ave
Main Ave & Elm Ave
Hazel Ave & Greenback Ln
Pershing Ave & Hazel Ave
Pershing Ave & Madison Ave 
Chestnut Ave & Greenback Ln
Main Ave & Madison Ave
Winding Oak Dr & Madison Ave 
Winding Oak Dr & Main Ave
Central Ave & Main Ave
Greenback Ln & Madison Ave
Greenback Ln & Trajan Dr
Construction Site Injuries or Wrongful Death in Orangevale, CA
If you were injured in an Orangevale construction accident, a personal injury lawyer can take steps to protect your rights, such as provide proper notice of your intent to bring a civil claim and pursue it within the statute of limitations. He or she can also stop you from giving the insurance company a recorded statement. Your attorney can hire on your behalf medical experts, safety specialists or economists if they need to be involved in the case. At the O'Brien & Zehnder Law Firm, our construction accident lawyers are ready to assist you. We are prepared to pursue the maximum compensation for your injuries on your behalf. Contact us today to schedule a free, no-obligation consultation with an experienced construction accident attorney. There are no upfront legal fees or costs and we work on a contingency fee basis. You only pay us after we help you recover compensation for your claim.
Construction projects in Orangevale:
Excelsior Oaks
Hickory Ave Accessory Dwelling
Hazel & Oak Self Storage
Auld Accessory Dwelling
Kaya Accessory Dwelling
Hickory Avenue
Olive Court
Golden Gate Skilled Nursing Facility
Castel Place
Pecan Ave
Directions from Orangevale, CA to Our Local Office
Driving directions from Orangevale: drive from Hazel Avenue, US-50 W and Bradshaw Road to Elk Grove; the firm's office is in Liberty Center 1 Building located on East Stockton Boulevard between Elk Grove Boulevard and Bond Road. The law office sign and building are visible from Highway 99.
Parking: There is abundant parking all around Liberty Center 1 Building.