Car Accident & Construction Accident Injury Lawyers Serving Jackson, CA
Jackson is the largest city in Amador County, California. Depending on the season, locals and visitors can enjoy the city's historic sites, relax at the beautiful Daffodil Hill, or take a chance at the renowned Casino at Jackson Rancheria. Yes, Jackson, California is an attractive place to live, work and play. It is not surprising then that traffic in Jackson can be challenging. For Jackson residents, auto accidents are nothing out of the ordinary. Particularly, accidents that take place at intersections are some of the most dangerous and damaging that can occur, causing serious injuries.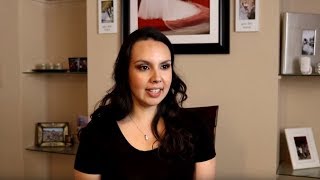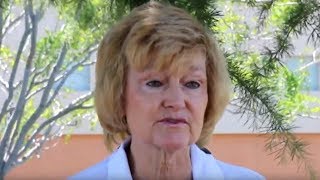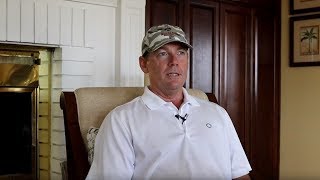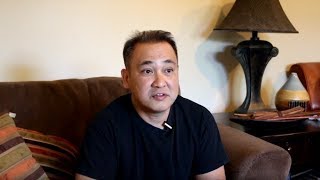 Have You Been Injured in a Car Accident in Jackson, CA?
The best way to seek justice following a car accident is to bring a claim for damages. Elk Grove-based personal injury attorneys John M. O'Brien & Grant Zehnder conduct thorough investigations before proving the liability of at-fault parties and holding them accountable for your damages. Call 800.722.4176 today for a free consultation. We handle Jackson, CA motor vehicle accident cases involving:
Attorneys Recovering Compensation From Insurance Companies
It's important to know if an intersection has a reputation for danger because when a serious accident occurs, besides driver conduct, the design of the roadway could be a contributing factor.
If you have been seriously injured after road defects contributed to or caused an accident, the state and/or local government entity responsible for the design and/or maintenance of the road may be held responsible for the accident. In such incidents, it is important that you find a qualified highway defect lawyer that can identify all of the potentially responsible parties.
Since 1996, the O'Brien & Zehnder Law Firm has handled hundreds of auto, trucking, motorcycle, bicycle and pedestrian intersection collisions, each to a successful conclusion. We have a long and proven history of fearlessly defending our clients' rights in Jackson, holding the accountable party responsible for our clients' injuries and damages.
RECENT VERDICTS & SETTLEMENTS
$225K Injury Ends with Reconstructive Surgery
Fatal Elder Abuse and Negligence Case
$2.5 Mil Wrongful Death Claim
$2.3 Mil Wrongful Death Case
$1.3 Mil Greyhound Bus Accident
$2.5 Mil Wrongful Death After Truck Accident
$1.4 Mil Case Against Wal-Mart
$2 Mil Fatal Rear Ending by a Semi-Truck
$750K Mild TBI After Auto Accident
$180K Broad Side Car Accident Injury
$2 Mil Student Fatal Truck Accident
$550K Recovery from Contractor for Median Accident
$750K Automobile Accident
$4.5 Mil Product Liability
Major Car Accident Intersections & Crossroads in Jackson, CA
Middle Bar Rd & Golden Chain Hwy
Sutter St & Hoffman St
Carson Pass Hwy & Sutter St
New York Ranch Rd & Ridge Rd
Residential Communities We Serve in Jackson, CA
Butte Mountain
Jackson
KC Ranchettes
Narcissus
Sitter Creek
Construction Site Injuries or Wrongful Death in Jackson, CA
Cranes, derricks and hoists used to lift heavy loads, small spaces, increased heights and strict deadlines can create a recipe for disaster on construction sites. Although construction site accidents are common, many of them can be prevented if those in charge of the site take reasonable steps to make the area safe to workers. The experienced Jackson construction accident lawyers at the O'Brien & Zehnder Law Firm hold corporations and individuals accountable for failure to maintain a safe construction site environment. If you have been injured on a construction site, we can analyze your claim to identify the parties liable for your accident. Contact us today for a free, no-obligation legal consultation to discuss your options for recovering compensation for the injuries you suffered.
Construction projects in Jackson:
Argonaut Heights Residential
Oro De Amador
Sutter Street Extension
Kennedy Mine Tailings Wheel Park
French Bar Road Bridge Over South Fork Jackson Creek
Directions from Jackson, CA to Our Local Office
Driving directions from Jackson: take N Main Street to Highway 88 W/Sutter Street; turn right at the 1st cross street onto Highway 88 W/Sutter Street; continue to follow Highway 88 W; get on Highway 99 N in Acampo; follow Highway 99 N to East Stockton Boulevard in Elk Grove; take exit 286 from Highway 99 N; continue on East Stockton Boulevard to your destination; the firm's office is in Liberty Center 1 Building located on East Stockton Boulevard between Elk Grove Boulevard and Bond Road. The law office sign and building are visible from Highway 99.
Parking: There is abundant lot parking all around Liberty Center 1 Building.