Car Accident & Construction Accident Injury Lawyers Serving Granite Bay, CA
Nationally, fifty percent of serious collisions, as well as twenty percent of fatal collisions, happen at intersections. Granite Bay, California is not immune to such occurrences. When reviewing Granite Bay's intersections, there are some that are clearly dangerous. We've listed below major intersections where traffic collisions have occurred.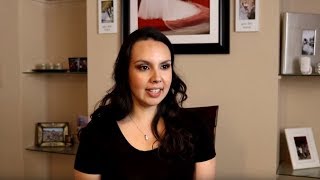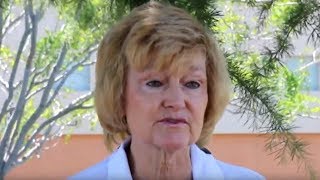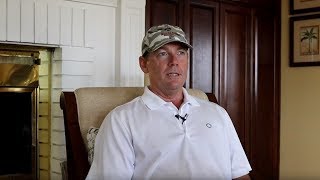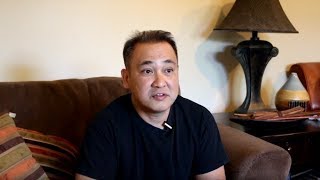 Have You Been Injured in a Car Accident in Granite Bay, CA?
If you need help with your car accident case in Granite Bay, contact the O'Brien & Zehnder Law Firm today. The sooner you call, the easier it is for us to work together to identify and preserve the evidence in your favor. We prepare every case as if it's going to go to trial, which leads to both better and quicker settlements and better verdicts if a settlement isn't possible. Contact the O'Brien & Zehnder Law Firm at 800.722.4176 today for a free case evaluation. The motor vehicle accident cases we handle in Granite Bay, CA are included in these categories:
Attorneys Recovering Compensation From Insurance Companies
Although it is expected that car insurance will be of aid to the innocent party that suffers an injury in a traffic collision, it's not always the case and the process itself can feel arduous.
In addition, some insurance companies have developed a reputation of not treating people fairly nor making fair settlement offers.
The O'Brien & Zehnder Law Firm, an Elk Grove-based law firm, is a trusted source of help to such injured victims. If you have been injured in an accident, due to no fault of your own, contact the O'Brien & Zehnder Law Firm for your FREE consultation.
RECENT VERDICTS & SETTLEMENTS
$225K Injury Ends with Reconstructive Surgery
Fatal Elder Abuse and Negligence Case
$2.5 Mil Wrongful Death Claim
$2.3 Mil Wrongful Death Case
$1.3 Mil Greyhound Bus Accident
$2.5 Mil Wrongful Death After Truck Accident
$1.4 Mil Case Against Wal-Mart
$2 Mil Fatal Rear Ending by a Semi-Truck
$750K Mild TBI After Auto Accident
$180K Broad Side Car Accident Injury
$2 Mil Student Fatal Truck Accident
$550K Recovery from Contractor for Median Accident
$750K Automobile Accident
$4.5 Mil Product Liability
Major Car Accident Intersections & Crossroads in Granite Bay, CA
Barton Rd & Cavitt Stallman Rd
Stirling St & Olive Ranch Rd
Sierra College Blvd & Douglas Blvd
Kingsgate Dr & Douglas Blvd
Morningside Dr & Auburn Folsom Rd
Joe Rodgers Rd & Douglas Blvd
Lakeland Dr & Douglas Blvd
Auburn Folsom Rd & Douglas Blvd
Twin Rocks Rd & Auburn Folsom Rd
Cavitt Stallman Rd & Olive Ranch Rd
Barton Rd & Douglas Blvd
Eureka Rd & Wellington Way
E Roseville Pkwy & Wellington Way
Eureka Rd & Barton Rd
Cavitt Stallman Rd & Great Oak Cir
Old Auburn Rd & Sierra College Blvd
Old Auburn Rd & E Roseville Pkwy
E Roseville Pkwy & Barton Rd
Residential Communities We Serve in Granite Bay, CA
Auburn Folsom
Cavitt Stallman
Douglas Ranch
Folsom Lake Estates
Gibson
Granite Bay Hills
Greyhawk
Grosvenor Downs
Hidden Lakes Estates
Hidden Valley
Joe Rodgers Rd
Lakeland
Lakeridge
Lakeshore Estates
Lakeview Hills
Lakewood
Los Lagos
Olive Ranch
Quail Oaks
Quarry Ponds
Sherwood Forest
Silverwood
South East Granite Bay
Spring Valley Ranchos
Strap Ravine
The Collection Granite Bay
The Residences At Granite Bay Golf Club
The Woods
Treelake/Ashley Woods
Treelake Village
Walden Woods
Wedgewood
Westlake Estates
Wexford
Winterhawk
Construction Site Injuries or Wrongful Death in Granite Bay, CA
If you have been seriously injured on a construction site, it is important to work quickly to preserve evidence and talk to witnesses. A construction accident lawyer can obtain the tools, equipment, or machinery involved in the accident. He or she can also send the construction company a letter requesting that key evidence is preserved. After a construction site accident, you may have needed emergency treatment and follow-up care and this lead to you incurring expensive medical bills. Your physician may have referred you to a physical therapist or a specialist. If you have been seriously injured in a Granite Bay construction site incident, please contact the experienced personal injury lawyers at the O'Brien & Zehnder Law Firm. A personal injury attorney can help gather medical records that show how the accident has affected your life and that also link your accident to your injuries. Your lawyer can help you file a personal injury claim and can handle communications with any insurance company you deal with.
Construction projects in Granite Bay:
Colina Estates
Medical Office Complex
Hawk Homestead
Retirement Residence
Quarry Ridge Professional Office Park
Ventura
Whitehawk I
Whitehawk II
The Park
Eureka
Ovation Senior Living
Directions from Granite Bay, CA to Our Local Office
Driving directions from Granite Bay: Get on I-80 W in Rocklin from Cavitt Stallman Road, Barton Road and Rocklin Road; continue on I-80 W; take I-80BUS W/Capital City Freeway and Highway 99 S to Laguna Boulevard in Elk Grove; take exit 287 from Boulevard 99 S; take Bond Road and East Stockton Boulevard to your destination; the firm's office is in Liberty Center 1 Building located on East Stockton Boulevard between Elk Grove Boulevard and Bond Road. The law office sign and building are visible from Highway 99.
Parking: There is abundant parking all around Liberty Center 1 Building.