Car Accident & Construction Accident Injury Lawyers Serving Galt, CA
Galt is one of the small towns in Northern California with country roads that lead to beautiful scenery. Known for its atmosphere that makes everyone feel at home, Galt is growing and attracting new visitors every year. It is not surprising then that records reveal highway entries, as well as intersections, where car accidents have become unexceptional. While any crash can be life-threatening, intersection accidents present particular risks of severe injuries for drivers and/or their passengers.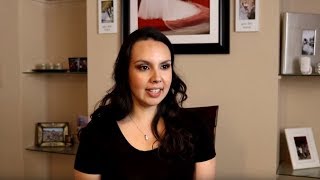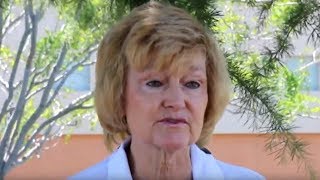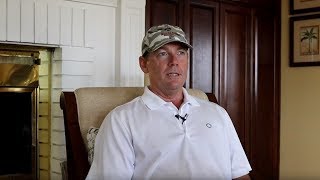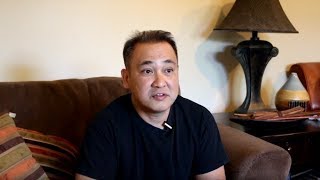 Have You Been Injured in a Car Accident in Galt, CA?
If you or a family member have been severely injured in a car accident or has tragically lost his/her life, call the dedicated personal injury and wrongful death attorneys at the O'Brien & Zehnder Law Firm. We are a result-oriented law firm, committed to justice for each and every client we represent. We care about our clients and are always prompt in returning your phone calls and emails. We keep you in the loop at every stage of the process. Contact the O'Brien & Zehnder Law Firm at 800.722.4176 today for a free case evaluation. The motor vehicle accident cases we handle in Galt, CA are included in these categories:
Attorneys Recovering Compensation From Insurance Companies
Liability for crossing intersections safely depends on the actions of the motorist or pedestrian as well as the proper design of such intersection by local, state and sometimes federal authorities.
If you or someone you know has suffered a serious accident in an intersection, it's critical to contact an experienced attorney without delay. The O'Brien & Zehnder Law Firm has handled hundreds of auto, trucking, motorcycle, bicycle and pedestrian intersection collisions. We have a long and proven history of defending our clients' rights, holding the accountable party responsible, and obtaining the maximum compensation on our client's behalf.
RECENT VERDICTS & SETTLEMENTS
$225K Injury Ends with Reconstructive Surgery
Fatal Elder Abuse and Negligence Case
$2.5 Mil Wrongful Death Claim
$2.3 Mil Wrongful Death Case
$1.3 Mil Greyhound Bus Accident
$2.5 Mil Wrongful Death After Truck Accident
$1.4 Mil Case Against Wal-Mart
$2 Mil Fatal Rear Ending by a Semi-Truck
$750K Mild TBI After Auto Accident
$180K Broad Side Car Accident Injury
$2 Mil Student Fatal Truck Accident
$550K Recovery from Contractor for Median Accident
$750K Automobile Accident
$4.5 Mil Product Liability
Major Car Accident Intersections & Crossroads in Galt, CA
Valensin Rd & Colony Rd
Orr Rd & Emerald Oak Rd
Emerald Oak Rd & W A St & A St
Emerald Dr & A St
McTucker Dr & New Hope Rd
McFarland St & Orr RD
Carillion Blvd & Walnut Ave
Edelweiss Way & Orr Rd
F St & S Lincoln Way
C St & S Lincoln Way
Elm Ave & N Lincoln Way
New Hope Rd & 1st St
McFarland St & A St
S Lincoln Way & Kost Rd
Sargent Ave & New Hope Rd
Twin Cities Rd & Carillion Blvd
Christensen Rd & Harvey Rd
Retriever Way & W E St
Twin Cities Rd & Stockton Blvd
Ashboro Ln & Stockton Blvd
Residential Communities We Serve in Galt, CA
Arno/Colony/Alta Mesa
Christensen
Creekside Galt
Ellis Circle
Emerald Oak Dr
Emerald Park
Fumasi Ranch
Galt Twin Cities
Gold Creek
Greenwood
Keystone Hofmann
Liberty Oaks
Mcfarland Place
Moke River
New Hope
North Galt
Orr / Harvey
Pheasant Run
Quail Hollow
River Oaks
Schmidt Ranch
S Lincoln
South of Elm
Three Palms
Valley Oaks
Victorian Park
Wilder Way
Construction Site Injuries or Wrongful Death in Galt, CA
If you were injured in a construction accident, in most cases, the only way for you to recover compensation is to file a workers' compensation claim. However, there are times when you can file a separate claim against a third party that played a role in the accident. If you have sustained a serious injury and you think that the owner of the construction site, a contractor or another party is at fault, you may be able to file a third-party claim to obtain compensation. Contact the O'Brien & Zehnder Law Firm today for a free, no-obligation legal consultation to determine all of your legal options after a construction accident. We have decades of experience fighting for compensation for injury victims, including those injured on construction sites. Schedule a free consultation today to review your situation and find out if we can help you pursue compensation for medical bills and other expenses. If you have a viable claim and decide to pursue it, we will represent you on a contingency fee basis. This means we charge no upfront fees and there will be no legal fees unless you receive compensation.
Construction projects in Galt:
Cardoso I
Veranda at River Oaks
Industrial Park Expansion
Fairway Oaks
Cedar Flats Estates
Dry Creek Oaks
Galt Firing Range
Wastewater Treatment Plant Facilities
Galt Entertainment Center
Twin Cities Widening Project
Fairway Oaks
Eastview/Liberty Ranch
Morali Estates
River Oaks 3
Emerald Park
Peck and Steiner Building
Greenwood Cottages
Directions from Galt, CA to Our Local Office
Driving directions from Galt: get on Highway 99 N; follow Highway 99 N to East Stockton Boulevard in Elk Grove; take exit 286 from Highway 99 N; continue on East Stockton Boulevard to your destination; the firm's office is in Liberty Center 1 Building located on East Stockton Boulevard between Elk Grove Boulevard and Bond Road. The law office sign and building are visible from Highway 99.
Parking: There is abundant parking all around Liberty Center 1 Building.