Car Accident & Construction Accident Injury Lawyers Serving Fair Oaks, CA
Nationally, fifty percent of serious collisions, as well as twenty percent of fatal collisions, happen at intersections. Fair Oaks, California is not immune to such statistics. When reviewing Fair Oaks' intersections there are some that are clearly more dangerous than others. For example, the intersection with the most traffic accidents in 2009 was at Greenback Ln. and Hazel Ave. Accidents occurring at the intersection made up for nine of the 122 accidents in Sacramento County, or approximately 7 percent. Tragically, some of these accidents have been catastrophic, leaving drivers and/or their passengers seriously injured.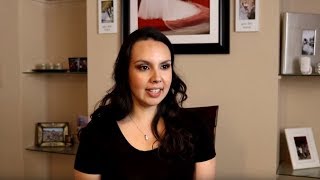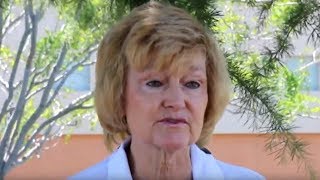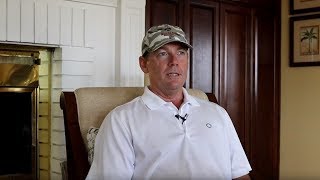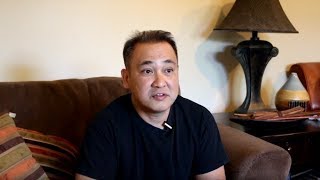 Have You Been Injured in a Car Accident in Fair Oaks, CA?
John M. O'Brien & Grant Zehnder offer leading personal injury assistance in Sacramento County. In 2008, John M. O'Brien was inducted into the selective national organization, the American Board of Trial Advocates. This honor is only given to trial lawyers who have tried a minimum of 20 jury trials, and who are recognized by their peers as having demonstrated excellence in the courtroom and adherence to high ethical standards. Contact the O'Brien & Zehnder Law Firm at 800.722.4176 today for a free case evaluation. The motor vehicle accident cases we handle in Fair Oaks, CA are included in these categories:
Attorneys Recovering Compensation From Insurance Companies
Although it is expected that car insurance will be of aid to the innocent party that suffers an injury in a traffic collision, it's not always the case and the process itself can feel arduous.
In addition, some insurance companies have developed a reputation of not treating people fairly nor making fair settlement offers.
The O'Brien & Zehnder Law Firm, an Elk Grove-based law firm, is a trusted source of help to such injured victims.
RECENT VERDICTS & SETTLEMENTS
$225K Injury Ends with Reconstructive Surgery
Fatal Elder Abuse and Negligence Case
$2.5 Mil Wrongful Death Claim
$2.3 Mil Wrongful Death Case
$1.3 Mil Greyhound Bus Accident
$2.5 Mil Wrongful Death After Truck Accident
$1.4 Mil Case Against Wal-Mart
$2 Mil Fatal Rear Ending by a Semi-Truck
$750K Mild TBI After Auto Accident
$180K Broad Side Car Accident Injury
$2 Mil Student Fatal Truck Accident
$550K Recovery from Contractor for Median Accident
$750K Automobile Accident
$4.5 Mil Product Liability
Major Car Accident Intersections & Crossroads in Fair Oaks, CA
Hazel Ave & Pershing Ave
Pershing Ave & Illinois Ave
Pershing Ave & Kenneth Ave
Fair Oaks Blvd & San Juan Ave
San Juan Ave & Madison Ave
Kenneth Ave & Winding Way
Sunset Ave & San Juan Ave
Fair Oaks Blvd & Madison Ave
Hazel Ave & Sunset Ave
Hazel Ave & Winding Way
Sunset Ave & Fair Oaks Blvd
Dewey Dr & Madison Ave
Dewey Dr & Coyle Ave
Madison Ave & Sunrise Blvd
Fair Oaks Blvd & Sunset Ave
Sunrise Blvd & Sunset Ave
Fair Oaks Blvd & Sunrise Blvd
Winding Way & Sunset Blvd
Madison Ave & Hazel Ave
Residential Communities We Serve in Fair Oaks, CA
Almond Ridge
Bannister Park
Barrhill Ranch
Bird Track
Bird Tract
Casa Bella Park
Century Mercer
Chicago Creek
Coyle Creek Commons
Deseret Treecrest McKay
Fair Oaks
Foothill Oaks
FO Park, BV, Northridge
Glenview
Hazel Ridge
Hidden Valley
Hoffman Lane
Kilborn Billie and Ronnie
Lake Natoma Heights
Larchmont Hills
Lincoln Oaks
Magnolia
Mercy
Montview Park
Northridge Estates
Orange Estates
Phoenix Field
San Juan Heather Heights
Shady Hills Estate
Sunbonnet
Sungarden
Sunset Ave
Sunset Terrace
Tomar
Wenatchee Court
Construction Site Injuries or Wrongful Death in Fair Oaks, CA
Construction workers are frequently subject to dangerous conditions and potentially serious injury. When you are injured, you are covered by workers' compensation. But that is generally not adequate to cover the severe construction site injuries. Furthermore, construction sites are usually occupied by numerous contractors or subcontractors at a time. Often, one of these third parties' actions will cause an injury to an individual who is working for someone else on the site. If you have been injured in a Fair Oaks construction site accident you may sue a third-party for dangerous conditions that caused the injury. Because your time to bring a claim is limited, contact an experienced personal injury lawyer at the O'Brien & Zehnder Law Firm as soon as possible.
Construction projects in Fair Oaks:
Fair Oaks EcoHousing
Fair Oaks Boulevard Corridor
Gum Ranch Park
Retail Project Howe/Fair Oaks Intersection
The Heritage at Gum Ranch
Directions from Fair Oaks, CA to Our Local Office
Driving directions from Fair Oaks: drive from Sunrise Boulevard, US-50 W and Bradshaw Road to Elk Grove; the firm's office is in Liberty Center 1 Building located on East Stockton Boulevard between Elk Grove Boulevard and Bond Road.
Parking: There is abundant parking all around Liberty Center 1 Building.