Car Accident & Construction Accident Injury Lawyers Serving El Dorado Hills, CA
Nationally, fifty percent of serious collisions, as well as twenty percent of fatal collisions, happen at intersections. El Dorado Hills, California is not immune to such statistics. When reviewing El Dorado Hills intersections there are some that are clearly more dangerous than others. Tragically, some of these accidents have been catastrophic, leaving drivers and/or their passengers seriously injured.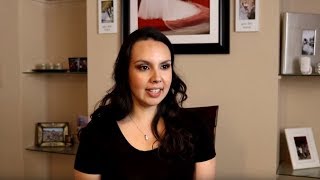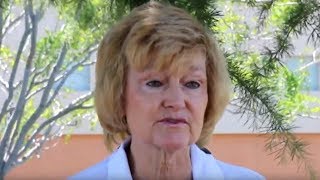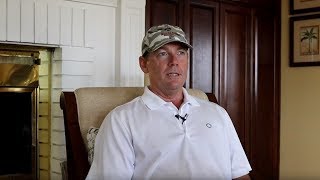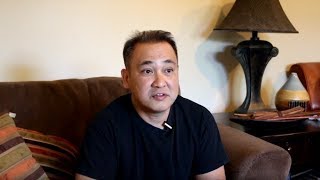 Have You Been Injured in a Car Accident in El Dorado Hills, CA?
At the Elk Grove-based O'Brien & Zehnder Law Firm, we know how to advocate for you and are dedicated to the successful resolution of your case. Having the right lawyer working on your behalf is the best way to ensure you recover maximum compensation for your damages and hold the parties at fault accountable for the harm you've suffered due to their wrongdoing. Contact the O'Brien & Zehnder Law Firm at 800.722.4176 today for a free case evaluation. The motor vehicle accident cases we handle in El Dorado Hills, CA are included in these categories:
Attorneys Recovering Compensation From Insurance Companies
It's important to know if an intersection is considered dangerous because if a serious accident occurs, besides a driver's negligence, a "defective highway design" could be a contributing factor.
In the event that road defects contributed or caused an accident, the government entity responsible for the design and/or maintenance of that road may be held responsible for the accident and any resulting injuries. In such incidents, it is important to get an experienced highway defect lawyer involved.
The O'Brien & Zehnder Law Firm has handled hundreds of auto, trucking, motorcycle, bicycle and pedestrian intersection collisions. We have a long and proven history of defending our clients' rights, holding the accountable party responsible, and obtaining the maximum compensation on our client's behalf.
RECENT VERDICTS & SETTLEMENTS
$225K Injury Ends with Reconstructive Surgery
Fatal Elder Abuse and Negligence Case
$2.5 Mil Wrongful Death Claim
$2.3 Mil Wrongful Death Case
$1.3 Mil Greyhound Bus Accident
$2.5 Mil Wrongful Death After Truck Accident
$1.4 Mil Case Against Wal-Mart
$2 Mil Fatal Rear Ending by a Semi-Truck
$750K Mild TBI After Auto Accident
$180K Broad Side Car Accident Injury
$2 Mil Student Fatal Truck Accident
$550K Recovery from Contractor for Median Accident
$750K Automobile Accident
$4.5 Mil Product Liability
Major Car Accident Intersections & Crossroads in El Dorado Hills, CA
Green Valley Rd & Sophia Pkwy
Francisco Dr & El Dorado Hills Blvd
Latrobe Rd & White Rock Rd
Francisco Dr & Green Valley Rd
Salmon Falls Rd & Green Valley Rd
Silva Valley Pkwy & Green Valley Rd
Harvard Way & El Dorado Hills Blvd
Harvard Way & Silva Valley Pkwy
El Dorado Hills Blvd & Green Valley Rd
Silva Valley Pkwy & Serano Pkwy
Residential Communities We Serve in El Dorado Hills, CA
A Fuller Sunset MHP
Alexandra Dr/Padova Way
Arroyo Vista
Blackstone
Bridlewood Canyon
Copper Hill
Creekside Greens
Crescent Hills/Ridge
Crescent Ridge
Deer Creek Ranch
Fairchild Village
Folsom Lake
Four Seasons
Franciscan Village
Francisco Oaks
Golden Foothill
Hensley
Heritage
Lake Forest
Laurel Oaks
Lower Governors
Montecito
Murray Homestead Park
Oak Ridge Village
Oak Tree - Campbell Ranch
Oak Tree Village
ParkviewRidgevwStoneRGov
Ridgeview Village
Salmon Falls
Screech Owl Creek Rd
Serrano Golf Course
Serrano Village E
Serrano Village F
Serrano Village G
Serrano Villages
Southpointe
Stonebriar
Stonegate/St. Andrews Villages
Sun Ridge Meadow
Sweet Valley Road
The Promontory
Tong Rd
Villagio Gate
Vineyards
Waterford
Willowdale
Woodridge/The Hills
Construction Site Injuries or Wrongful Death in El Dorado Hills, CA
Every carpenter, contractor, cutter, electrician, finisher, foreman, heavy equipment operator, mechanic, painter, pipe-fitter, plumber, and welder knows that the construction industry is one of the most treacherous out there. At the O'Brien & Zehnder Law Firm, we know the catastrophic affects construction accidents can have on your life. We also know California laws pertaining to construction site accidents inside and out, and that insurance companies will often downplay injuries. But construction site accidents can result in any number of life-changing injuries, including coma, paralysis, spinal cord injury such as a shoulder and neck injury, crushed spine, or traumatic brain injury, and a long list of injuries requiring surgery. If you have been seriously injured in an El Dorado Hills construction site accident, please contact the experienced personal injury lawyers at the O'Brien & Zehnder Law Firm.
Construction projects in El Dorado Hills:
Costco Project
Disposal Recycling Facility
Sienna Ridge
Carson Creek Unit 2B
White Rock Village
Sandstone Business Park
Quantum Care Place
Serrano Village
Pedregal
Serrano Westside
The Village of Marble Valley
Town Center West Apartment
Dixon Ranch Residential
Mixed-use Housing Project
Directions from El Dorado Hills, CA to Our Local Office
Driving directions from El Dorado Hills: take Governor Drive to El Dorado Hills Boulevard; drive from US-50 W and Bradshaw Road to Elk Grove; the firm's office is in Liberty Center 1 Building located on East Stockton Boulevard between Elk Grove Boulevard and Bond Road.
Parking: There is abundant parking all around Liberty Center 1 Building.