Car Accident & Construction Accident Injury Lawyers Serving Citrus Heights, CA
Nationally, fifty percent of serious collisions, as well as twenty percent of fatal collisions, happen at intersections. Citrus Heights, California is not immune to such statistics. When reviewing Citrus Heights' intersections there are some that are clearly more dangerous than others. For example, according to data compiled by 1point21 Interactive, Greenback Lane & San Juan Avenue (with 18 traffic collisions reported in 2015) and Old Auburn Road & Sunrise Boulevard (with 12 traffic collisions reported in 2015) are the most dangerous intersections in Citrus Heights. We've listed below other major intersections where traffic collisions have occurred.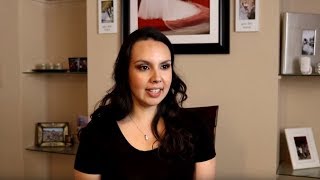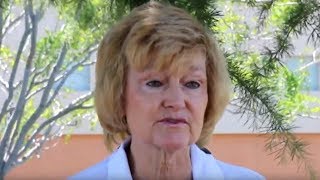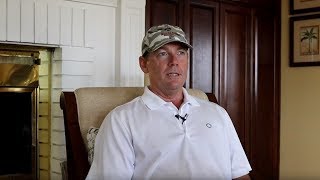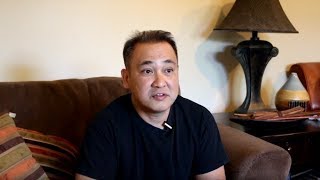 Have You Been Injured in a Car Accident in Citrus Heights, CA?
At the O'Brien & Zehnder Law Firm, we understand what you are going through, and we know how to help. We are a result-oriented law firm, committed to justice for each and every client we represent. We care about our clients and are always prompt in returning your phone calls and emails. We keep you in the loop at every stage of the process. Contact the O'Brien & Zehnder Law Firm at 800.722.4176 today for a free case evaluation. The motor vehicle accident cases we handle in Citrus Heights, CA are included in these categories:
Attorneys Recovering Compensation From Insurance Companies
Liability for crossing intersections safely depends on the actions of the motorist or pedestrian as well as the proper design of such intersection by local, state and sometimes federal authorities. If you or someone you know has suffered a serious accident in an intersection, it's critical to contact an experienced attorney without delay. The O'Brien & Zehnder Law Firm has handled hundreds of auto, trucking, motorcycle, bicycle and pedestrian intersection collisions. We have a long and proven history of defending our clients' rights, holding the accountable party responsible, and obtaining the maximum compensation on our client's behalf.
RECENT VERDICTS & SETTLEMENTS
$225K Injury Ends with Reconstructive Surgery
Fatal Elder Abuse and Negligence Case
$2.5 Mil Wrongful Death Claim
$2.3 Mil Wrongful Death Case
$1.3 Mil Greyhound Bus Accident
$2.5 Mil Wrongful Death After Truck Accident
$1.4 Mil Case Against Wal-Mart
$2 Mil Fatal Rear Ending by a Semi-Truck
$750K Mild TBI After Auto Accident
$180K Broad Side Car Accident Injury
$2 Mil Student Fatal Truck Accident
$550K Recovery from Contractor for Median Accident
$750K Automobile Accident
$4.5 Mil Product Liability
Major Car Accident Intersections & Crossroads in Citrus Heights, CA
Old Auburn Rd & Sunrise Bl
Greenback Ln & San Juan Av
Cr 14 & Greenback Ln & Sunrise Blvd & Sunrise Mall
Antelope Rd & Sunrise Blvd
Bremen Dr & Greenback Ln  
Auburn Blvd & Greenback Ln
Dewey Dr & Greenback Ln  
Birdcage St & Cr 14 & Greenback Ln
Greenback Ln & Mariposa Ave
Antelope Rd & Tupelo Dr
Burich Ave & Greenback Ln
Auburn Blvd & Old Auburn Rd & Sylvan Rd  
Auburn Blvd & Charwood Ln
Auburn Blvd & Raintree Dr
Greenback Ln & Binet Dr
Madison Ave & Fleetwood Dr
Residential Communities We Serve in Citrus Heights, CA
Almaden Place
Antelope Downs
Antelope Station
Auburn Oaks Village
Big Oak Mobile Home Park
Birdcage Heights
Citrus Heights
Crosswoods
Farmgate Ridge
Golden Oaks
Greenback Wood
Heritage Oaks
Inspiration Heights
Larchmont Rosewood
Marilope
Mariposa Glen Pocket
Northwest
Oak Creek
Oak Crest Village
Pacheco Park
Park Oaks
Parkoaks Estates
Parkside
Sunrise Ranch
Sunrise Terrace
The Heights
Twin Creeks
Woodmore Oaks
Woodside Oaks
Construction Site Injuries or Wrongful Death in Citrus Heights, CA
Construction workers are often seriously injured or even killed on the job. Site visitors, bystanders, and passers-by can also be injured due to dangerous conditions on a construction site. There are many complex state and federal regulations governing construction site safety. This can make it difficult for those who were injured on a construction site to understand how they can get compensation for their injuries. At the O'Brien & Zehnder Law Firm, we have the experience to handle construction site injury cases, whether it involves a worker's injury or an injury to a site visitor or bystander. We have handled several multi-million dollar construction site injury cases. We will review all the facts of your case and gather evidence to ensure you get the compensation you are due for your injuries. Contact us as soon as possible.
Construction projects in Citrus Heights:
Mitchell Farms
Sunrise Pointe Apartments
Arcade Creek Park Preserve
Medical Office Building
Alta Sunrise Retail and Medical Building
Bearpaw Shopping Center
Directions from Citrus Heights, CA to Our Local Office
Driving directions from Citrus Heights: Get on I-80 W; continue on I-80 W; take I-80BUS W/Capital City Freeway and Highway 99 S to Laguna Blvd in Elk Grove; take exit 287 from Highway 99 S; take Bond Road and East Stockton Boulevard; the firm's office is in Liberty Center 1 Building located on East Stockton Boulevard between Elk Grove Boulevard and Bond Road. The law office sign and building are visible from Highway 99.
Parking: There is abundant parking all around Liberty Center 1 Building.