Car Accident & Construction Accident Injury Lawyers Serving Cameron Park, CA
One of the many small but unique towns in Northern California is Cameron Park. Known for its site seeing opportunities, as well as its welcoming family atmosphere, Cameron Park, California is growing and attracting new visitors every year. It is not surprising then that records reveal specific highway entries, as well as intersections, where auto accidents have become unexceptional. Tragically, some of these accidents have been catastrophic, leaving drivers and/or their passengers seriously injured.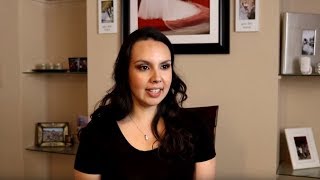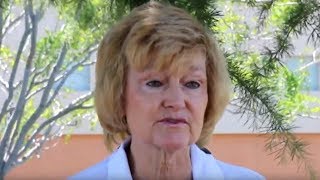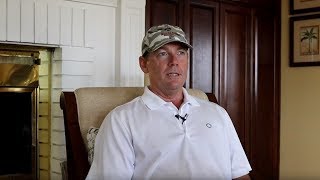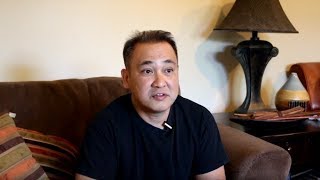 Have You Been Injured in a Car Accident in Cameron Park, CA?
At the O'Brien & Zehnder Law Firm, we have successfully handled numerous car accident cases and our law firm has a track record of successfully recovering maximum compensation on behalf of our clients. If you or a loved one has been injured in a car accident, the Elk Grove-based lawyers at the O'Brien & Zehnder Law Firm can help. Contact the O'Brien & Zehnder Law Firm at 800.722.4176 today for a free case evaluation. The motor vehicle accident cases we handle in Cameron Park, CA are included in these categories:
Attorneys Recovering Compensation From Insurance Companies
Although it is expected that car insurance will be of aid to the innocent party that suffers injuries in a traffic collision, it's not always the case and the process itself can feel arduous.
In addition, some insurance companies have developed a reputation of not treating people fairly nor making fair settlement offers.
The O'Brien & Zehnder Law Firm, an Elk Grove-based law firm, is a trusted source of help to such injured victims. If you have been injured in an accident, due to no fault of your own, contact the O'Brien & Zehnder Law Firm for your FREE consultation.
RECENT VERDICTS & SETTLEMENTS
$225K Injury Ends with Reconstructive Surgery
Fatal Elder Abuse and Negligence Case
$2.5 Mil Wrongful Death Claim
$2.3 Mil Wrongful Death Case
$1.3 Mil Greyhound Bus Accident
$2.5 Mil Wrongful Death After Truck Accident
$1.4 Mil Case Against Wal-Mart
$2 Mil Fatal Rear Ending by a Semi-Truck
$750K Mild TBI After Auto Accident
$180K Broad Side Car Accident Injury
$2 Mil Student Fatal Truck Accident
$550K Recovery from Contractor for Median Accident
$750K Automobile Accident
$4.5 Mil Product Liability
Major Car Accident Intersections & Crossroads in Cameron Park, CA
Cambridge Rd & Lincoln Hwy
Cambridge Rd & Country Club Rd
Meder Rd & Cameron Park Dr
S Shingle Rd & Lincoln Hwy
Durock Rd & S Shingle Rd
Cameron Park Dr & Lincoln Hwy
Cambridge Rd & Green Valley Rd
Bass Lake Rd & Green Valley Rd
Residential Communities We Serve in Cameron Park, CA
Archwood
Bar J Ranch
Cambridge & 50
Cambridge Estates
Cambridge-Knollwood
Cameron Airpark
Cameron Estates
Cameron Park
Cameron Woods
Eastwood Park
Kimberly
Loma
Marble Valley
Montclair
Oakwood/Knollwood/Chelsea
Royal
Woodleigh Summit
Woodleigh Heights
Construction Site Injuries or Wrongful Death in Cameron Park, CA
If you have been injured while working on a construction site, you may be able to bring a civil claim against the general contractor, the owner or a manufacturer. Bystanders, site visitors, pedestrians passing by, and even children can also be injured on or near construction sites. A knowledgeable construction injury attorney the O'Brien & Zehnder Law Firm can help you understand how, if you suffered an injury because of another party's negligence or wrongdoing, you may be able to bring a claim for compensation. If you were injured on a construction site, you need experienced lawyers on your side. It is often difficult to understand who can be held responsible and what caused an accident.
Construction projects in Cameron Park:
US 50 /Cameron Park Drive Interchange
Cambridge Townhomes Project
Campobello Project
Directions from Cameron Park, CA to Our Local Office
Driving directions from Cameron Park: get on US-50 W from Cambridge Road; follow US-50 W to Bradshaw Road in Rancho Cordova; take exit 13 from US-50 W; continue on Bradshaw Road to Elk Grove; the firm's office is in Liberty Center 1 Building located on East Stockton Boulevard between Elk Grove Boulevard and Bond Road.
Parking: There is abundant parking all around Liberty Center 1 Building.