When a Child Is Injured on a School Bus
Posted on 20th April, 2023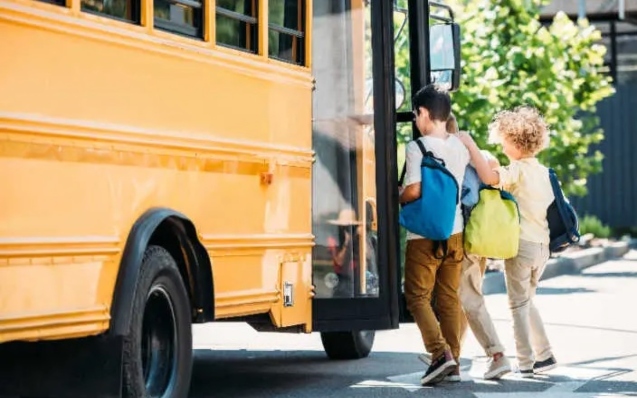 Many parents rely on school buses to transport their children to and from school. This resource has been around for decades within the community and is considered a safe and often necessary option for many families. Still, accidents can happen, and when they do, children are often injured.
Not all incidents that produce injuries are a result of two vehicles colliding. This month, in Indiana, a seven-year-old girl was dragged by the bus she attempted to board. Eyewitnesses watched in horror as the school bus door closed on the little girl's leg and began to move forward, dragging her for about 30 feet before the bus driver noticed and stopped. This oversight could have quickly become deadly, but thankfully, the little girl only suffered minor injuries.
If your child has been injured on a school bus, here are five steps to take:
Seek medical attention for your child. Even if the injury seems minor, it's crucial to get a medical evaluation to ensure that there are no underlying injuries that could become more serious over time. Children, although resilient, often can have difficulty articulating their injuries. Therefore, be patient and observe your child carefully within the days that follow the accident. Be sure to inform your child's doctor of any notable changes in their behavior.
Seek legal counsel by calling a reputable personal injury attorney. It should be noted that in California, there are time restraints (called the statute of limitations) for parties involved in a dispute to begin legal proceedings. Therefore, even if you are unsure if you want to take legal action against the school or driver, consulting with an attorney will help you understand your rights and what you can do to protect these.
Document your child's injuries. We have all heard the saying: "A picture is worth a thousand words," which rings true in a courtroom as well. So take pictures of any injuries and note as many details of the incident and any witnesses there. Keep all records of the injury, such as medical bills, receipts for out-of-pocket expenses, and any correspondence with insurance companies or the other party.
Stay calm and be patient. If you decide to hire a legal advocate, it can be hard not knowing how the legal process works. Your attorney should be able to answer all your questions and will be your point of contact throughout the case. However, it is important to understand that the legal process takes time, especially if multiple parties are involved and your child suffered severe injuries. Trust your attorney to guide you through it patiently.
Focus on recovery. Having an attorney means you should no longer worry about the legal process. Let them handle the legal process while you and your family focus on healing.
School Bus Accident Attorneys
In addition to filing a lawsuit, there are other steps you and others in the community can take to help ensure children are safe on school buses in the future. For example, one can advocate for stricter safety regulations and increased training for school bus drivers. You can also encourage your child to follow safety rules while riding the bus, such as wearing a seatbelt and staying seated while the bus is in motion.
In conclusion, if your child has been injured on a school bus in California, seeking medical attention and understanding your child's legal rights is essential. With the help of an experienced personal injury attorney, you can pursue compensation for your child's injuries and take steps to help ensure their safety on school buses in the future.