7 Ways a DUI Can Impact Your Life
Posted on 2nd September, 2023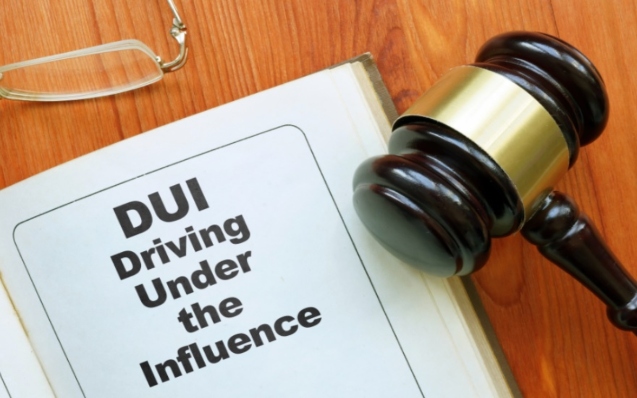 Driving under the influence (DUI) is a deadly decision. Over the years, stringent laws have been created to deter drunk driving. The strict regulations are necessary due in part to the fact that approximately 28 people die every day as a result of drunk driving collisions across the United States.
Presently, each state has specified by statute a level of alcohol in the bloodstream that creates a presumption that a driver is under the influence. Most states consider a blood alcohol content (BAC) of .08 percent or higher as legally impaired.
However, if an officer discovers a vehicle operated by a person that is "noticeably impaired" or is under the state's zero tolerance laws (e.g., being under the age of 21, having minors in the car, etc.), the driver could face a DUI even if their BAC is under the legal limit.
How Can a DUI Impact Your Life
When charged with a DUI in California, several things happen, none of which are fun, and most come with a hefty price tag. Apart from the monetary losses that a DUI causes (which includes fines, mandatory classes, attorney fees, etc.), a DUI conviction causes many other grave repercussions. Here are seven additional ways a DUI will likely impact your life:
1. Multiple Types of License Suspension Can Arise
After being charged in California for a DUI, a driver's license is automatically scheduled to be suspended 30 days from the date of the incident.
More hurdles arise if the suspect fails to receive an exemption allowing them to drive to or from work (California allows this exemption under certain circumstances and is done with a so-called "restricted license"). The BAC test results or refusal to take the test will be a heavy factor in the final legal outcome.
2. The Importance of Your Driving Record as an Employee
Many employers provide clear warnings to their employees via handbooks or contracts, endeavoring to inform each person that a conviction of a crime could be grounds for termination. A DUI conviction usually stays on the culprit's driving record and leads to complications in the case of a repeated offense.
There are many intricacies regarding a DUI case, but severe consequences arise, especially for employees required to drive a car as part of the job.
3. Missing Work and Loss of Pay Due to DMV Hearings
Regardless of whether an individual wins or loses a DMV (Department of Motor Vehicles) hearing, a DUI arrest will subject them to the California criminal court process. The process can include, but is not limited to:
Jail time, mandated court dates
Community service, alcohol treatment
Nonnegotiable demands on a schedule could inevitably affect one's employment, resulting in loss of income.
4. DUI as a Risk Factor - Increases in Insurance Rates
Once insurance companies are alerted of a conviction, they will automatically raise the premiums on the person's insurance. If a commercial driver has been convicted of a DUI, their employer may be faced with losing vital insurance coverage or ousting the convicted employee.
A DUI can also increase a homeowner's insurance policy, as many insurance companies consider a DUI a risk factor.
5. Even a Minor Offense Can Lead to Missed Employment Opportunities
It is a common practice for employers to perform background checks on each prospective employee. A DUI would appear on a criminal background check and driver's license records.
Knowing your rights as a job applicant and employers' limitations when analyzing your criminal record is essential if you want to be treated fairly. The Californian law limits, for example, the right of an employer to address applicants' arrests that did not lead to a conviction.
6. Conviction Can Mean Becoming Ineligible for Scholarships
Youths should remember that many colleges and universities ask if the applicants have criminal convictions. In addition, financial aid options may be affected by a DUI.
The most important thing is whether the DUI conviction is a felony. Still, another relevant factor is whether the type of student aid is federal or private. When ongoing, federal assistance can be canceled immediately after a conviction, and when applying, one should know that it may not even be granted in the case of having a prior offense on the record.
7. Emotional Toll on Family, Close Friends, and Self
A DUI conviction often leads to emotional turmoil for the offender, ranging from shock and denial to guilt and hopelessness. The emotional expense on a family can also be long-lasting and destructive.
Family members and close friends may be concerned about potential substance abuse issues or experience emotional trauma if involved or present at the arrest. In addition, financial strain is inherent in the proceedings that follow an arrest for DUI.
What Are the Legal Implications of a DUI?
Anyone who causes an accident while driving under the influence of alcohol or another substance is presumed negligent. This knowledge does little to comfort those who've endured severe injury or loss of a loved one in alcohol-related car accidents. However, a driver convicted of DUI is liable to pay for all damages, even if they are not the only person considered at fault.
Californian law has "zero tolerance" in many cases, for example, towards underage drivers with a BAC of .01 percent or higher. The entire list of BAC standards, however, is more varied. Also, a DUI conviction stays on the record and counts as a prior for a lengthy ten-year period.
Get the Best Legal Aid Available by Contacting a DUI Accident Attorney
If you or someone you know has suffered an injury due to a DUI accident, contact a personal injury attorney at O'Brien & Zehnder Law Firm. Our team specializes in personal injury cases and successfully tackles car accident cases regularly.
We take pride in providing excellent legal aid and always handle each case with a winning mentality. Operating from our Elk Grove and Sacramento offices, our personal injury attorneys work relentlessly to obtain justice for the injured.
The initial consultation is FREE of charge. If we agree to handle your case, there are no legal fees unless we win.