Top Rated Elk Grove and Sacramento Personal Injury Attorneys
Posted on 4th April, 2020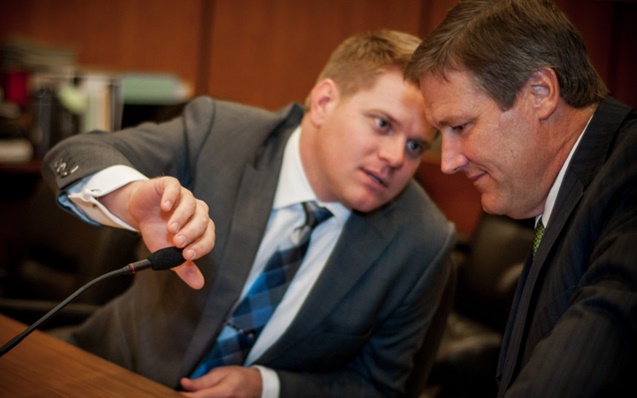 John O'Brien and Grant Zehnder were both recently recognized as top-rated Sacramento County personal injury attorneys. For over 30 plus years Mr. O'Brien has fought for the rights of accident injury victims.
Throughout his decorated and tenured career, John and his legal team have helped secure more than $100 million dollars for injury victims.
Mr. Zehnder is a tenacious and trial-tested litigation attorney. He believes in going the extra mile for his clients and acts as an advocate for the injured. Our law firm is proud to provide legal services to all those in Elk Grove, Sacramento, and throughout Sacramento County
If you, or a loved one, have sustained injuries due to the negligence or carelessness of another person or party call our law firm. Dial (916) 714-8200 to talk to a personal injury attorney in Sacramento County open 24 hours. If you require immediate assistance from an injury lawyer click here to fill out our 24-hour contact form.
Injury Attorneys in Elk Grove and Sacramento County Open During the Coronavirus Crisis
Yes, these are trying times. However, accidents can and will happen. While we are all doing our best to keep one another safe by keeping with the Stay at Home orders, people still need to go out for essential activities. Purchasing groceries, keeping up with medical appointments, and even those who are on the front lines working, people still need to go out. With all of the stress, people are feeling it can make minds wander. Unfortunately, that's when most accidents seem to happen. When we simply take our mind off of focusing for just a moment. John and Grant know this, and that's why our law firm remains open and able to help during the Coronavirus COVID-19 crisis.
Our law firm is able to provide over-the-phone consultations. That means you can talk with an Elk Grove and Sacramento County injury lawyer from the safety of your own home. In addition, we're working on adding new features to our website such as a virtual chat option. If you get injured in a car crash, slip and fall at a grocery store, or if you get injured while working over the crisis please contact our law firm to schedule a free consultation.
Free Consultation with a Sacramento County Injury Attorney
Mr. O'Brien and Mr. Zehnder know that accidents can happen at any time. If you become injured during the Coronavirus COVID-19 crisis we can help. Our law firm is offering free virtual consultations over the phone, iPhone facetime, and chat. If you would like to schedule a free consultation with a Sacramento County injury attorney click here. You can request a consultation 24 hours a day, 7 days a week.