The Leading Cause of Fatal Car Accidents
Posted on 14th June, 2023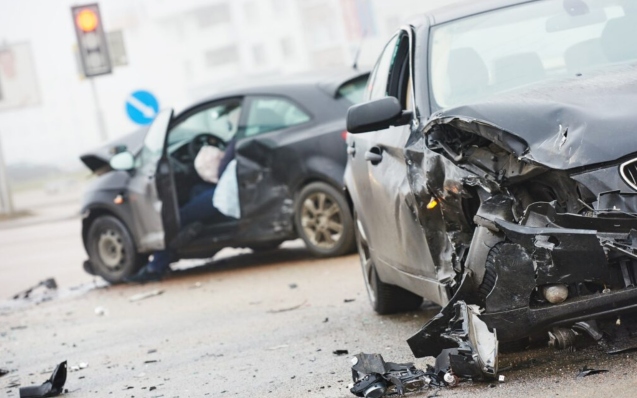 While the majority of car accidents result in only property damage, it often happens that someone gets injured or even dies either instantly or suffers severe physical injury that eventually leads to death.
Invariably, there's someone held responsible for these tragic events. Nationwide, car accidents claim over 32,000 lives annually, with approximately 3,000 occurring within California.
The loss of a family member in a car accident thrusts the surviving family into distressing circumstances encompassing emotional trauma, psychological anguish, and substantial financial strains. These financial burdens extend beyond funeral expenses and may contain the potential loss of economic sustenance. Therefore, obtaining the most suitable compensation is imperative.
O'Brien & Zehnder Law Firm specializes in personal injury and wrongful death law. If you've experienced the loss of a loved one in a devastating car accident, especially where another party is at fault, we can initiate a wrongful death claim on your behalf, striving to secure rightful compensation for your bereavement.
Alcohol Is the Leading Cause of Fatal Car Crashes
Driving under the influence of alcohol is the most common cause of car accidents that result in at least one death. As of 2005, statistics show that 39% of all fatal car accidents happen because of drunk driving. Other possible causes include:
Bad weather. Unfortunately, this is one of those factors that we cannot change or influence directly. However, we can minimize the risks or even prevent a tragedy by being aware of the unfavorable conditions and taking special precautions.
Fatigue is another leading cause of fatal accidents. People often push themselves over the limit because they fail to estimate the risks correctly and do not realize the dangers of the situation.
Driver distraction. This car accident cause may come in many forms, from daydreaming to getting distracted by an outside person or event to cell phone use. In recent years, fatal car accidents caused by cell phone use while driving have seen an alarming increase.
High speed. Many drivers ignore the speed limit, dramatically increasing the risk of a car accident. Around 1 in 3 deaths are speed-related.
Not following traffic rules: running red lights, stop lights, wrong-way driving, wrong turns.
How Can a Personal Injury Law Firm Help?
While no compensation can ease the pain of losing a family member, here at O'Brien & Zehnder Law Firm, we help the families of those who lost their lives in a car accident by:
Providing advice and legal representation required when dealing with insurance companies.
Making sure they regain their balance needed to carry on with their lives.
If a member of your family has been a victim in such a tragic accident, do not hesitate to contact one of our experienced lawyers located in Sacramento and Elk Grove and schedule a free initial consultation where we can discuss your case details.