Staying Safe Behind the Wheel in Adverse Weather Conditions
Posted on 20th January, 2023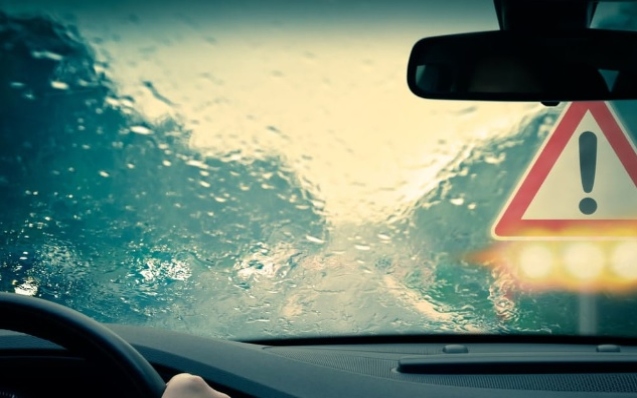 Beginning January 4th, deadly storms struck California. The relentless rains caused numerous mudslides, flooding, outages, and significant damage to property accross the state. Tragically, about 19 people lost their lives due to the hazardous weather.
One of these families that suffered loss is the Castillo family, whose loved one suffered fatal injuries in a motor vehicle accident on January 10, 2023, here in Elk Grove, California. Mr. Castillos was 37 years old and lost his life while en route to aid the community in clearing storm damage.
WHAT HAPPENED?
The accident occurred on Mountain View Road just east of Rancheria Road in the morning. While heading west on the rural roadway, Mr. Castillo lost control of his vehicle, and although there was a guard rail, his truck overturned on a dirt embankment. Mr. Castillo died at the scene of the accident; his passenger, Jose Hernandez, suffered significant injuries.
KCRA 3 shared a quote by PG&E spokesperson Tamar Sarkissian: "This safety incident underscores the hazardous conditions under which our coworkers, contract and mutual aid partners are working as part of our storm response." Our hearts go out to Mr. Castillo's surviving family members, and we hope Mr. Hernandez continues to recover from this tragic accident.
This heartbreaking incident is a sobering reminder of the dangers of driving during inclement weather. However, often life's demands require us to, so we at OZLaw, want to reiterate specific safety tips that can help you navigate driving in storms.
Driving in a Thunderstorm
If you're in the middle of a full-scale storm, the most straightforward advice is to avoid traveling, but if you must travel, give yourself ample time and plan it carefully. For example, if you are familiar enough with the area, select more sheltered roads and avoid routes you know are vulnerable to flooding.
Drive slowly while increasing your distance from the other vehicles sharing the road with you. Heavy rain or hail will affect your view, so allowing more space between you and others will afford you more time to react. Wet roads also significantly increase a vehicle's braking distance, and puddles create the risk of aquaplaning - when the tires lose contact with the road due to water. Having good tread and reducing your overall speed can aid in avoiding such an unsettling scenario.
Driving Through Flooded Roads
Storms inevitably bring flooding and large patches of standing water which can be hazardous for drivers. Therefore, be alert for puddles and standing water as you drive. What might look like a minor puddle could be hiding a deep pothole, dislodged drain cover, or other precarious debris that could cause severe damage to your car.
If you come across a significantly flooded section of the road, the best advice is to find an alternative route. A detour is better than risking your safety or damaging your vehicle.
However, if you have no other option but to drive through a flood, first check how deep the water is. If safe, this may require you to get out of your vehicle to check by using a stick to gauge the depth. Remember, as little as six inches of flowing water could knock you off your feet and studies show that just a foot of moving water will float a car. Ideally, a rule of thumb would be not to try driving through anything more than four inches deep.
If it's safe to proceed, take it slowly and attempt to keep your car in the center of the road. This section, often called the median, is the highest point of paved roads, so it should be the shallowest section of the flood. Once you slowly enter into the flood - don't stop. Maintain a steady slow speed (under five mph), and don't change gear. If you need to, slip the clutch to keep the RPM up while keeping your speed down. In an automatic, try braking gently while maintaining pressure on the accelerator. Stopping could flood the engine bay or allow water to flow into the exhaust pipe - both of which are bad news.
Once you're clear of the flood, dry your brakes. Apply them gently while driving slowly to remove the water from them.
What If You Get Stuck in a Flood?
If your car gets stuck in flooded waters, it's usually safest to remain in the car and call for help. However, each needs to assess the situation and use common sense as to whether this is the best option.
Remember, modern cars are full of complex electrical systems which are vulnerable to water damage. Rushing through a puddle that forces water into the engine bay or wading into a deep flood could quickly cause expensive damage.
Personal Injury Lawyers in Elk Grove and Sacramento County
Mr. O'Brien and Mr. Zehnder are award-winning personal injury lawyers in Sacramento County. While there are many personal injury attorneys in Elk Grove and Sacramento County, not all law firms measure up to ours regarding cases won and settlement victories.
If you would like to learn more about our case victories, please click here. In addition, if you would like to hear from past clients and learn more about our law firm's values, please click here. Remember, we're here to help fight for your financial rights and to seek justice after you've suffered an injury. We cannot help you until you call us.
Call (916) 714-8200 to talk with a Sacramento County personal injury attorney open now. We're here to help you, and your family, after an injury.