Settling a Car Accident Injury Claim Versus Going to Trial
Posted on 14th January, 2020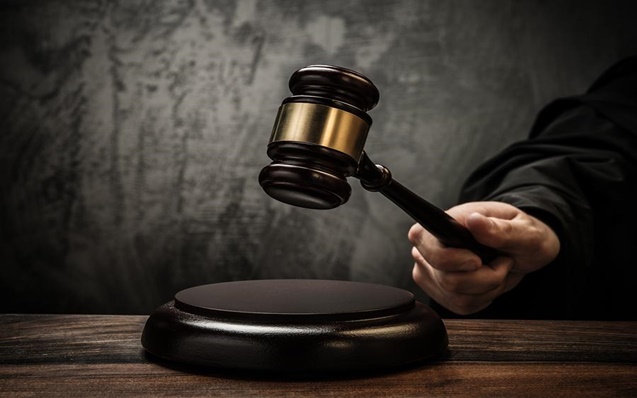 CBS 13 News published a story about a fatal auto accident that took place a few days ago. According to CBS, Brandon Langsjoen caused the fatal crash and he had originally fled the scene. CBS has recently updated their report with information that Mr. Langsjoen has reached out to CHP and is assisting with the investigation. In nearby Elk Grove, the Sacrament Bee reported that the I-5 South had been shut down today due to an early morning rollover accident. In addition, NBC News aired a story about a car driving into the living room of a Sacramento homeowner. These vehicle accidents, as well as others, have taken place within the last two weeks alone.
While vehicle-related injuries tend to sit atop the list of injury claims submitted, this recent spike has brought to light certain litigation concerns. Our Sacramento County personal injury attorneys know that accident victims need support. The financial burden of covering medical expenses, auto repair bills, and recovering lost wages shouldn't be placed on victims. While insurance companies love to advertise that we are all in "good hands" the truth is far different. Our injury lawyers do fight to get our clients paid quickly. In addition, we fight to get the maximum amount of compensation possible. However, there may be times when taking a settlement is better for the client.
In this article, we are going to discuss a hot topic surrounding injury law. When to settle and when to fight. We will address points about settling a car accident injury claim versus going to trial. At the end of the day, our job is to protect our client's best interests. If you have questions for a personal injury attorney in Sacramento or Elk Grove you can call us at (916) 714-8200. Here are our opinions on when to settle and when to take an injury case to court.
When to Settle and When to Fight an Injury Case
Before we go any further we need to explain that these are our opinions. Our website does not provide legal advice. If you do wish to obtain legal advice, or if you have questions about filing a personal injury claim, please click here. Our injury lawyers assist clients in Elk Grove, Sacramento, and throughout all of Sacramento County. If you require after-hours assistance, or if you wish to contact a Sacramento personal injury attorney open 24 hours, click here. Fill out our 24-hour accident injury contact form and one of our attorneys will contact you ASAP. With that said, here are our opinions about when to settle and when to fight an injury case.
We believe that the most important thing we can provide our clients is honesty. Being transparent, and letting injury victims know the good and the bad may help lower anxieties. Sometimes not knowing, or not understanding what will happen next, can cause more stress. Those recovering from injuries need time to heal, and time to cope. Additional stress won't help. While we also believe in fighting to get our clients paid the most, putting our client's best interests first means knowing when to "hold 'em and when to fold 'em" in terms of legal battles.
Why Settling an Injury Claim May be Best for the Client
If we want to lay out the pros and cons of when to settle and when to buck up and fight, we need to start with what's best for the client. There are times when settling an injury claim may be best for the client. In addition, there may be times when taking an offer is not a good idea. The first thing we feel that anyone should do after an accident is to seek medical attention. There are two important reasons for this. First, your health and well-being are always number one. After a crash, you may have heightened adrenaline. This is a defense mechanism our body uses when we are hurt or in danger, and according to legal medical websites, it may block pain or symptoms for a short period of time.
Why is this important and what does it have to do with the second reason why we advise accident victims to see a doctor or medical professionals? Injury symptoms may creep up on you hours, days, or weeks later. You may also have internal issues you do not recognize right sway. Only a licensed medical pro can determine how hurt you are. So going to the hospital for a check-up and physical after an auto accident, or any accident is vital to your health.
The second reason still deals with going to the doctor, but it's more sinister in nature. Not on your part, but on the part of how insurance companies try to weasel out of paying legitimate injury claims. See, if you do not go to the doctor right after an accident, and you do not have your injuries medically documented, an insurance adjuster may use this against you. They might try to state that there's no way to tie your injuries to the crash or to prove the accident caused your current medical state. Here are some times when it may be best to settle an injury claim outside of court.
The Insurance Company Makes a Good Offer
The number one reason to settle a claim outside of court is if the insurance company makes a good offer. Accident victims want to get paid quickly. This way they can cover their financial expenses, focus on healing, and move on with their lives. Sometimes personal injury cases can drag out, not just for months but for years. If the insurance company is stepping up and trying to do the right thing we will advise our clients to take the offer. Mr. O'Brien and Mr. Zehnder will sit down with you, and your family if you wish, and they will lay out the pros and cons of accepting the offer. If you agree with our injury attorneys' recommendation we will make efforts to expedite your claim and move forward with the settlement.
Lack of Medical Documentation
As we mentioned earlier a lack of medical documentation can be detrimental when filing an injury lawsuit. Insurance companies are notorious for trying to wiggle out of injury claims. If we do not have enough medical documentation backing up or supporting your injuries, or if we cannot properly link the injuries to the accident it may be in your best interest to take an offer. Just because we settle the claim outside of court doesn't mean we cannot work toward an acceptable settlement. Again, Mr. O'Brien and Mr. Zehnder will analyze your case and will go over your options with you during your initial consultation.
Something Unexpected Comes Up
It's very important for you to be brutally honest with our personal injury attorneys. John and Grant, should you choose to retain our firm, are YOUR lawyers. What you tell them is bound by the attorney-client privilege. That means we cannot use it against you, nor can we divulge our conversations unless you authorize us to. So, why is it so important you tell us everything about your case and injury? Simple, we need to know how to protect you and fight for your best interests. Here's why.
Insurance companies love to try and "dig?" their way out of paying injury claims. Especially when they're facing a large potential cash settlement. Don't think they won't try even the most unscrupulous ways of turning the tables on you. Say you've injured your leg, but they hire a private investigator who snaps a photo of you walking your dog or playing with your kids. Maybe you had a brace on, or you took a pain pill and endured some physical discomfort just to be a parent or human being for a moment. That photo may come back to bite us in court.
If something unexpected comes up it may be best for us to reach a financial settlement outside of the courtroom. If something like this happens John and Grant will meet with you to discuss all of your options. Our law firm will lay out our opinions, allow you to voice your concerns, and we will work toward an acceptable outcome.
When Taking an Injury Claim to Court is Best
There are lots of reasons why it may be in the client's best interest to settle a claim outside of court. However, there's really only one reason why we feel it's in the client's best interest to go to trial. That's if we cannot get the insurance company to step up and pay what we feel you are entitled to. Our job is to represent you, your family, and protect your interests. Simply put we want to come through for you financially and help you recover. Obtain financial justice for accident injury victims is what we do best. In fact, we've helped our clients win well over one hundred million dollars. You can click here to check out some of our victories and settlements. In addition, you can watch video testimonials from some of our clients by clicking here.
During our initial consultation, we will ask you lots of questions about your accident. In turn, we will give you the floor so you can ask us all of the questions you want answers to. Whether you wish to learn more about how injury law works, how long it takes a case to settle, or if you just want to obtain more info about Mr. O'Brien and Mr. Zehnder we will take as much time as you need to address all of your concerns. Our first meeting also helps us gather data about how we can help you. This is where we begin to determine if your case has merit and if so if it's on the road to a settlement or a trial.
Injury lawsuits that go to court can take time. If we can avoid lengthy court battles, and get you paid quickly for the amount we believe you deserve, we will. However, if we have strong medical documentation, quality witnesses, and the insurance company won't "come to the table" we will take them to court. The best thing about John and Grant is that they are not afraid to go toe to toe with large insurance firms. If need be, we will take your claim all the way to trial.
Hire a Personal Injury Attorney in Sacramento
If you, or a loved one, have sustained injuries due to someone else's negligence please contact us. Mr. O'Brien and Mr. Zehnder both hold perfect 10 Avvo ratings. John has over 30 years of experience and has been awarded the distinguished honor of the AV Preeminent rating by Martindale-Hubbell. Super Lawyers has recognized Grant as a top-rated personal injury attorney in Elk Grove. Our law firm also has glowing client reviews online. If you're ready to hire a personal injury attorney in Sacramento please call us now at (916) 714-8200.