Seeking Justice for Wrongful Death - What Should Be Kept In Mind?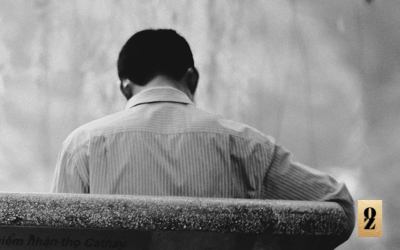 Coping with the death of a loved one due to the negligent actions of others can be very distressing. Most families struggle through a grieving process. The need to make funeral arrangements only intensifies the stress. We, at the Elk Grove and Sacramento County O'Brien & Zehnder Law Firm, continue to marvel over our clients' endurance through such complex times. The weighty responsibility that is placed on our shoulders to represent these clients in their seeking justice for their loss is a privilege that we never take lightly.
Seeking Justice for Wrongful Death
A key issue to keep in mind is: The at-fault party's insurance company begins an investigation as soon as they learn of the incident. Yet during this same period, the surviving family members may have difficulties even thinking about lawsuits or attorneys. However, although the grief process can be disabling, there is often another desire that springs from such pain: the desire to seek justice.
The moment a surviving loved one wants to seek justice for their loss, they grapple with many questions:
How do I seek justice for the death of a loved one?
How does an attorney put a price tag on my loss?
How can an attorney correctly articulate and represent what my loss is?
How long of a process is a wrongful death lawsuit?
How much of the burden will my attorney take off my shoulders?
Will an attorney be personally invested in my well-being and recovery?
Is it even worth it for me to hire a wrongful death attorney?
Perhaps as you read the proceeding questions you found yourself asking even more questions. For example, what would be the difference in a lawsuit if you lost a child versus a spouse? What can be done to ensure that such an incident doesn't happen again? It is understandable that such weighty questions can have one feeling at a complete loss. Therefore, please allow us to use this article to start by answering the last on the list herein: Is it worth it to hire a wrongful death attorney?


Is it Worth it to Hire a Wrongful Death Attorney?
First, no one should feel pressured to hire an attorney but, when doing so will aid in a person's recovery while protecting their legal rights - then it is worth giving the matter serious consideration.
Oftentimes, it is the adjusters of insurance companies that shock the grieving family members the most. With little sensitivity, they call right after the catastrophic accident, with their main focus being on protecting the interests of the very companies they represent. Your attorney can intercede on your behalf and become like a protective wall between you and these outside intruders.
Second, a seasoned and compassionate wrongful death attorney will be empathetic to your loss. The experience they have gained over the years in helping others, who have faced similar hardships, will be evident in how they treat and care for you from the first day you meet them and continuously as they handle your case. For our law firm, we have found it to be essential to take the time to listen attentively to our clients. Each case we have handled is unique, and a key part of constructing a solid case is when a client feels comfortable to express themselves to us freely.
Always remember, you have the right to ask any attorney you are considering to give you examples of wrongful death cases they have successfully handled in the past.
We understand the stress you and your family are facing. We want you to have the time you need to cope and the justice your loved one deserves. As experts in California wrongful death law, our legal team at the Elk Grove-based O'Brien & Zehnder Law Firm has a long record of skillfully handling wrongful death cases. Let us help you today. Schedule a free consultation with us at (916) 714-8200.