Schedule a Consultation with a Personal Injury Attorney in Elk Grove and Sacramento County
Posted on 26th February, 2020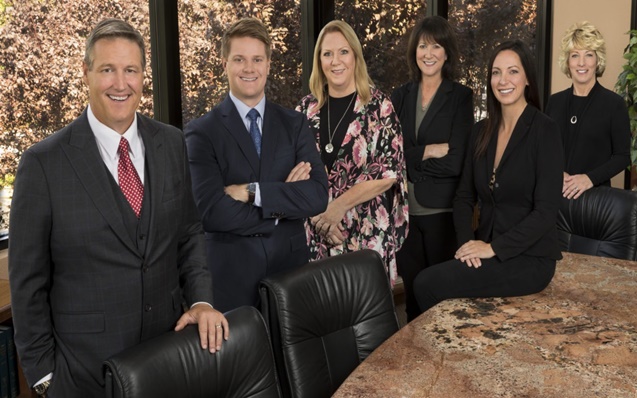 I know it seems quite straightforward and simple when talking about a personal injury consultation, but it actually is an important first step for both you and your potential personal injury attorney. Call the Elk Grove and Sacramento County O'Brien & Zehnder Law firm now at 916-714-8200 for your free consultation. Initially, you will be asked to provide a breakdown of what happened and what injuries resulted. Then the lawyer will most likely ask follow-up questions to get more detail about certain aspects of the incident, so provide as many details as you can manage emotionally.
The overall goal of the initial part of the consultation is to see if some trust is building and you believe the attorney has the knowledge and experience to handle your case. It will also give the attorney the opportunity to see if your case is the type of case they want to take on. Moving deeper into the meeting, the lawyer will ask about the specifics of your personal injury and its cause. Ultimately, the consultation is for both parties to learn more about each other and see if a good fit exists.
Attorney's Questions
Although the attorney knows that you are consulting with them to see if you want to hire them, they also are consulting with you to see if your case is worth taking or the specific type of case they want to represent. Therefore, the consultation will partially consist of the attorney asking you questions and deriving information from you about your injuries, the specifics of the incident, etc. This will help them determine roughly how much your claim may be worth, which could be a factor in their decision. Of course, you can simply click here to schedule your free consultation with O'Brien & Zehnder.
Understanding Your Case
If the consultation continues to the next phase, it will include the request for more information to better understand your case. It will involve many additional questions that you can expect. This information will be key to helping mold the attorney's next steps, as well as deciding whether or not they want to take on your case. The questions may be in reference to your injuries, such as your willingness to provide your medical records from your health insurance provider and all the details of your medical coverage. They will definitely want to know if you've recently spoken to any insurance claims adjusters and what information you provided. In addition, the attorney will be interested to learn if anyone else at the scene was interviewed, whether it be a witness or another involved party. Once they receive all the information they need about you and the details of what occurred, you should have the opportunity to ask any questions you may have about the firm or any attorneys specifically.
Claimant's Questions
Okay? now that the attorney has gathered what they need to know to decide to pursue your case, it's your turn to ask questions and learn about the law firm and its history. You will want to ask pointed questions for the purpose of deciding whether or not you feel they are capable and experienced enough to win your type of case. You will also want to listen to how they address your questions and if they are showing compassion for your unfortunate circumstances. It's key that you believe that your personal injury attorney will fight for your rights and the best settlement possible for you while showing you real care and understanding during this stressful time.
Understanding the Attorney
Now... just as the attorney has to interview you about the facts of your case and your particular situation, it is now your right to ask the proper questions to be as certain as you can that you choose the right personal injury attorney to successfully handle your case and win you the settlement you believe you deserve. There certainly is no limit on the number of questions you can ask, but some specific questions are certainly more important, such as inquiring as to the attorney's experience with your type of case, asking how much they think they can win as a financial settlement and how much are their fees, including case costs or the fee to take on the case. Ultimately, you want to be thorough with any and all attorneys you speak with before making a final decision.
Free Consultation with a Sacramento County Personal Injury Lawyer
If you or a loved one has suffered a personal injury due to a serious accident in Elk Grove and Sacramento County, it is essential that you hire an experienced, skilled, thorough, and compassionate attorney. The attorneys at O'Brien & Zehnder promise to handle your case with the utmost competence and effort until a satisfactory result is achieved. Call us now for your free consultation.