Staying Vigilant for Safer Roads: Preventing Tragedies this Labor Day
Posted on 29th August, 2023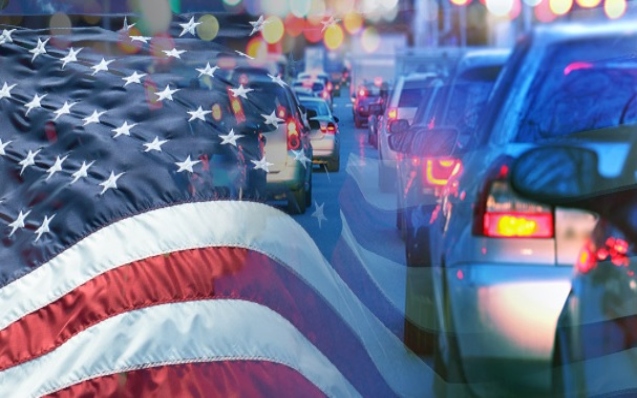 Imagine knowing 455 people were going to lose their lives in one holiday weekend. What if you knew that number would possibly include a loved one and that the cause of the disaster could be prevented? Would you want to take action? Of course!
The National Safety Council's analysis has revealed this sobering projection for the upcoming Labor Day weekend, which commences on Friday, September 1st, and concludes on Monday, September 4th.
While 455 represents a marginal decrease compared to the first six months of 2023, it remains a stark reminder of the ongoing need to take decisive action to prevent these fatal collisions.
Safety Guidelines to Prevent Accidents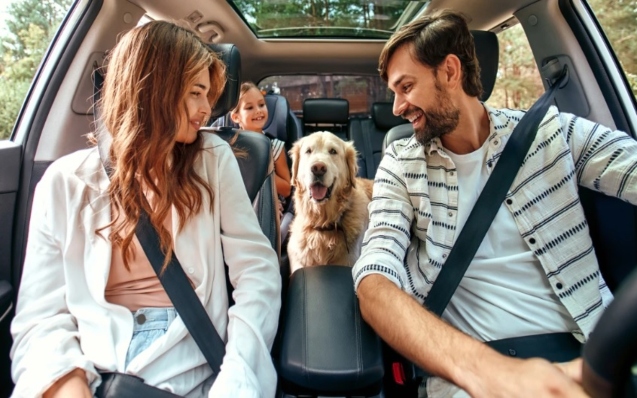 Labor Day weekend is a time to relax and spend cherished moments with loved ones, but preventable accidents could mar the joyous occasion. Mark Chung, the Executive Vice President of Roadway Practice at NSC, delivered a speech wherein he stressed that the occurrence of preventable crashes remains unacceptably high, with each fatality statistic signifying the loss of a family member, friend, colleague, and community member.
He sincerely urged his listeners to make a collective effort to alter behaviors and invest in infrastructure that promotes safer travel, emphasizing that safety is a collective responsibility. We couldn't agree more and always look forward to actions that make safer travel for everyone.
With this in mind, the U.S. Department of Transportation calls on all drivers to exercise responsible road behavior by using common sense and carefully adhering to safety guidelines during the Labor Day weekend. Some of these are listed below:
Vehicle Preparation: Before leaving home, take the time to ensure your vehicle is roadworthy. Check oil levels, inflate tires, and address any open recalls. For information on recalls, visit ChecktoProtect.org.
Seat Belt Usage: Please pay attention to the simple step of wearing seat belts. These are crucial in preventing fatalities in accidents. Make sure to buckle up, and ensure any car seats are correctly installed for the little ones.
Sobriety: While most think of abstaining from alcohol to avoid impaired driving, other substances like drugs (including opioids and marijuana) can also impair judgment and motor skills. Many find it especially helpful to designate a sober driver or arrange alternative transportation beforehand.
Avoid Speeding: It's essential to recognize that even small increments in speed can profoundly impact accident severity. Therefore, adhere to speed limits and remain attentive to pedestrians and cyclists for the safety of all road users.
Avoid Distractions: The multiplication of smartphones and the temptation to use them while driving have increased distracted driving-related accidents and fatalities. Prioritize safe driving by putting away your phone and focusing solely on the road.
Child and Animal Safety: Always check the back seat of your vehicle for children or pets before leaving, as heatstroke incidents remain a preventable tragedy.
Advocacy for Safer Roads: Support the Road to Zero Coalition, which promotes the Safe System approach to road safety. Improved road design, featuring elements like protected bike lanes and clear crosswalks, influences vehicle speed and significantly impacts crash severity for all road users.
For further safety advice, visit nsc.org/saferoads. Additional information about Labor Day holiday fatality estimates, motor vehicle data, and research can be found at injuryfacts.nsc.org.
Prioritize Road Safety on Labor Day
With this information in mind, remember that many accidents are preventable, so every effort counts. Taking responsible actions can make a significant difference in road safety.
As you enjoy the upcoming Labor Day weekend, prioritize the well-being of yourself, your loved ones, and fellow travelers. Let's work together to create safer roads and protect lives.
If you or a loved one have been affected by a preventable accident, don't hesitate to reach out to our dedicated team of legal experts. We're here to support you and provide the guidance you need during challenging times. Your safety and well-being are our top priorities.