Elk Grove and Sacramento County Wrongful Death Attorneys
Posted on 2nd March, 2020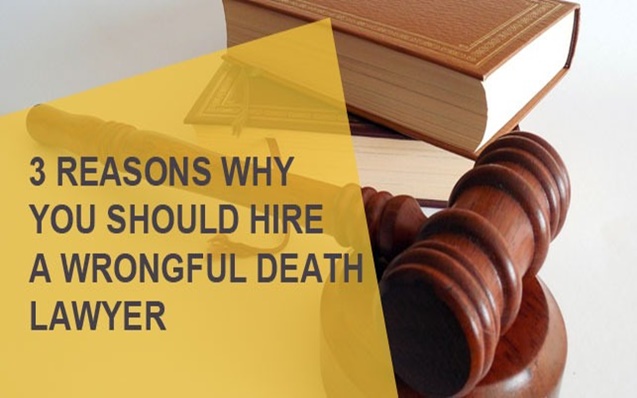 In some situations, you find yourself in the need of hiring a lawyer. There are countless reasons why someone may need a personal injury attorney, no matter the type of accident. One of the most crucial scenarios is in play when your loved one has been killed as a result. It's as difficult as a predicament that we can find ourselves in, yet somehow justice must be served.
While you're doing your level best to deal with the unimaginable tragedy of the death of a loved one, you need to secure legal representation for the sole purpose of holding those at fault accountable for their actions.
John O'Brien and Grant Zehnder, two of the top Elk Grove and Sacramento County Wrongful Death attorneys, will take on the stress of a complex wrongful death case, so you can focus on the long road of recovering from your emotional trauma.
Wrongful death cases can have many legal twists and turns. Make sure you choose an experienced law firm to ensure the best possible result for you and your family.
Catastrophic Injury Lawyers in Sacramento County
Similar to wrongful death cases, catastrophic injuries due to someone else's negligence or bad intentions are simply devastating to the loved ones of the victim, putting them in the unenviable position of having to fight for legal justice, while barely holding it together emotionally. Catastrophic injuries result in an individual being so badly and permanently injured that they no longer are capable of working to support themselves financially like the average person can. Therefore, bringing a competent attorney into the mix who can facilitate, due to their vast experience and history with major injury cases, the necessary and proper financial justice for you or your loved one. While they are handling the complexities of a catastrophic injury lawsuit and claim, you or your loved one can focus on healing, both physically and emotionally.
Why Hire a Wrongful Death Law Firm
When you or your loved one is facing what is most likely the most tragic time in your life, having a true ally and legal partner to manage the immense level of stress that accompanies a wrongful death case will be your best option to be certain. There is an almost limitless number of different ways a wrongful death claim can go, especially due to the complex nature of legal cases that involve the death of an innocent person. Although many valid reasons exist to warrant the hiring of a wrongful death attorney, such as knowing the legal system inside and out, being able to understand the value of your claim and the capacity and know-how to take your case to trial, if necessary, a few stand out that are also tremendously beneficial to you or your loved one's state of mind.
Difficult Time
Unless you have dealt with the untimely death of a loved one, it is nearly impossible to describe or explain to another person exactly how difficult it makes your life and mental state. Wrongful death cases are stressful enough and complex enough to deal with, never mind the purely, indescribable bomb it is to your whole life, making it probably the most difficult time you can recall. An experienced wrongful death attorney can help greatly by lifting much of that stress and pressure from your world by handling the entire legal aspect of your case for you, so you can focus on your day to day functioning, whether it be continuing to work or being there for other loved ones who are suffering from the loss.
Fighting with an Insurance Company
When dealing with a wrongful death case that involves the demise of a loved one, due to another person's negligence or intentional act, trying to manage and juggle the legal pursuit for justice, while simultaneously dealing with the most tragic time you have ever experienced. One of the top reasons to make sure that you have sound legal representation to ensure the maximum payout settlement possible is the monumental challenge it will be to deal with a big insurance company during your wrongful death case. The simple fact is that wrongful death cases are super complex and proving liability and getting an insurance company to accept liability are tasks that require the expertise of an experienced lawyer.
Time to Heal and Cope
The multi-factor aspect of dealing with a wrongful death case, where your loved one has been taken from you prematurely and unfairly, is you must try to focus on the emotional pain and suffering that you're undoubtedly experiencing at a high level, while absolutely needing to get the legal justice and financial justice for your loved one. The bottom line is that letting a wrongful death attorney with extensive experience dealing with these types of horrific cases will allow you the proper avenue to take the much-needed time to heal and cope with the brutal loss.
Schedule a Consultation a Wrongful Death Attorney in Sacramento County
The fact that we have years and years of wrongful death and catastrophic injury case experience, O'Brien & Zehnder are the most compassionate and relentless attorneys that Sacramento County has to offer. They will fight for your financial rights, and they know how to beat the big corporations and insurance companies. Their settlements total over 100 million dollars for victims they've represented. During your free consultation, they will answer any questions you have, show you top-level compassion, and determine the winning path for your claim. Call now for a free consultation.