Sacramento County Personal Injury Attorneys and 5 Things an Injury Lawyer Can Help With After an Accident
Posted on 9th September, 2019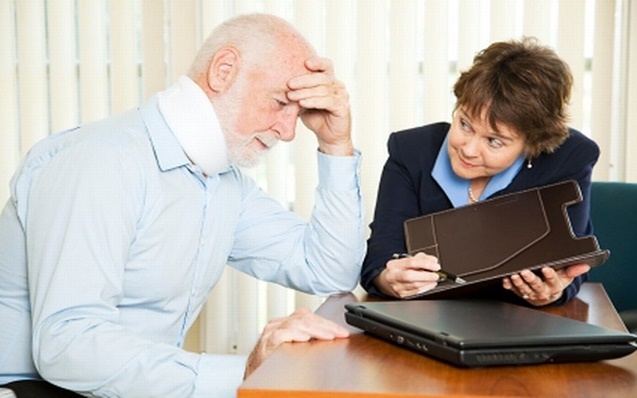 If you, or a loved one, have been injured in an accident you may have lots of questions. From car crashes to catastrophic accidents we've handled injury cases for over 25 years. In this article we are going to discuss a lot about Sacramento Personal Injury Attorneys and 5 Things an Injury Lawyer Can Help with After an Accident. Most people assume that after an injury that the party at fault will cover any expenses. It makes sense, as this is how things are supposed to work. However, insurance companies put up a fight when they get hit with financial requests for money. So, what can you do after an injury to protect your financial position? Simple, hire your own Sacramento County Personal Injury Lawyer.
O'Brien & Zehnder is a premier Sacramento County Personal Injury Law Firm. We've won well over one hundred million dollars for our clients. Throughout our tenured career, we've seen just about every type of injury case you could imagine. From complex car accident cases to fighting for the financial rights of victims who have become permanently disabled after an injury accident, we know how to handle complicated legal matters. If at any time while reading this article you have questions you can call us at (916) 714-8200. If you require assistance after hours please click here for our 24 Hour Support Form.
Personal Injury Attorneys in Sacramento County
If you've been injured due to someone else's negligence we can help. It doesn't matter if you were hurt in a vehicle accident or a slip and fall incident, what matters is getting you the financial compensation you deserve. For those of you who are currently injured, you have lots of legal options. First off, you can call out to Personal Injury Attorneys in Elk Grove and Sacramento and request a consultation. Second, you can check out online reviews and client testimonials for law firms located in Sacramento County.
John O'Brien and Grant Zehnder have glowing five-star client reviews. Our law firm has also won over $100,000,000.00 for accident injury victims. On our website, you can find multiple video testimonials from real clients we've helped after an injury. Most people associate personal injury lawyers with financial settlements. While our number one job is to fight for your financial rights, it's not the only thing we can for you. Keep reading to find out what we believe are the top 5 things an injury lawyer can offer accident victims.
Getting the maximum amount of financial compensation possible
Okay, before we go any further, let's address the elephant in the room. Look, we know that after an injury most people have lots of financial anxieties. Yes, during this article we will touch on four other key things we believe we offer our clients in addition to monetary compensation. However, we would be naive to think that getting paid after an injury isn't number one on every client's list. It should be. Injuries can cost victims tens of thousands, to hundreds of thousands of dollars. So, what makes us a viable option when looking for Personal Injury Attorneys in Sacramento County? Our track record.
Some injury attorneys don't like to take cases to court. Simply put, some law firms like to settle injury claims quickly and easily. While on the surface this sounds great, it may be a horrible decision. We fight to get our clients paid as fast as possible. However, we also don't roll over and push our clients to take just any amount of money. Getting the maximum amount of financial compensation possible is what we do best. If you have questions about how much your case is worth, or what we can do to help you, call us. Keep reading to learn about additional potential benefits of hiring an Elk Grove and Sacramento Personal Injury Attorney.
Allowing you to heal and recover after an injury
Insurance companies don't make it easy to get paid after an injury. You may end up with tons of paperwork sent to you for your review. Insurance contracts and terms are also tricky and they are made that way on purpose. Do you really want to fight an insurance company, deal with questions, and handle depositions that feel more like a criminal interrogation? No, you want to focus on getting better. Sadly, insurance companies make it a haste to get the money you deserve. A big benefit of hiring an injury attorney is that we can handle this madness for you. Allowing you to heal and recover after an injury.
Legal questions and support
If you are too hurt to work you may have to take time off from your job. Now, insurance companies are supposed to help cover your medical expenses. But who is there to help you make money if you cannot work? Anyone who watches television knows the Aflac Duck and what he tells you about getting paid when you're hurt. However, not everyone has Aflac or these types of insurance additions. We can help though. So if you have been injured and cannot work, give us a call right away.
Complex injury litigation cases and navigating the muddy waters of personal injury law
Some cases, such as wrongful death and large injury settlement claims can take a long time to pay out. When it comes to complex injury litigation cases, hiring a tenured Sacramento Personal Injury Attorney may help speed up the settlement process. We know how to push the right buttons and apply the right amount of legal pressure. If you have a potential case and you would like to schedule a free injury consultation click here now.
Permanent Disability Personal Injury Attorneys in Sacramento County
Construction accidents, severe car crashes, and even slip and fall injuries can often end with tragic outcomes. Even when an accident doesn't end in a fatality, severe injuries can cause just as much pain and suffering. Spinal cord and head trauma can cause brain damage. When broken bones and backs don't heal correctly, you may not be able to walk or perform normal job duties ever again. So, what can you do if you were hurt and can no longer work? Simple, call an injury lawyer. John O'Brien and Grant Zehnder are Permanent Disability Personal Injury Attorneys in Sacramento. Call us to discuss your case today for free.
Hiring a Personal Injury Attorney in Sacramento
The purpose of this article was to highlight additional reasons why hiring a personal injury attorney in Sacramento may be a good decision. Aside from fighting for your financial rights, we address 4 other things we can help with after an injury. Look, injuries happen. In addition, accidents tend to happen when we are least expect.
Whether you've been hurt in an auto accident or if you were injured in a catastrophic crash, we can help. If you would like to talk to an injury lawyer in Sacramento County click here. For those of you looking for more information about permanent disability please call us at (916) 714-8200 to schedule a free personal injury case review. Remember, injury attorneys can offer you more than just representing your financial interests. From dealing with the headaches of legal litigation to handling complex case issues, we have you covered.