Elk Grove and Sacramento County Pedestrian Accident Injury Attorney
Posted on 29th August, 2019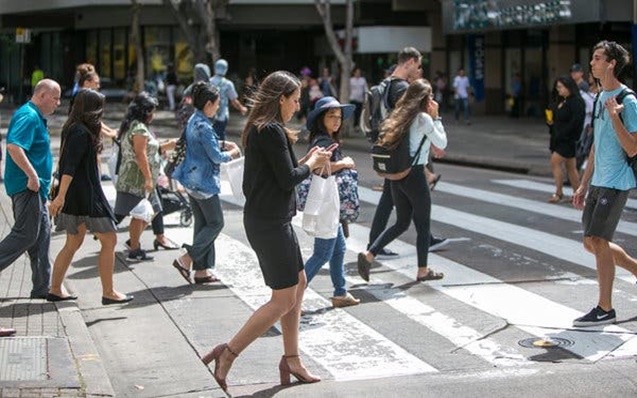 CBS 13 News out of Sacramento published a gut-wrenching update today about a pedestrian injured in a car crash. The accident took place this past weekend near North 16th Street. The tragic event was caught on camera, and you can see that the driver ran a stop sign and collided with the victim. If you've been hit by a car while jogging or walking call a Sacramento Pedestrian Accident Injury Attorney. Injuries sustained during pedestrian accidents can be severe.
Sadly, the injuries overcame the victim and they passed away today. Too often pedestrian accidents turn fatal. According to Ped Bike Info, a leading information website for pedestrian and bicyclist rights, Intoxicated motorists and careless drivers kill over 6,000 pedestrians per year. John O'Brien and Grant Zehnder are more than just personal injury attorneys, they took to love the outdoors. From running marathons to bike riding with their families they know how dangerous it can be out on the roads.
If you, or a loved one, has been injured while walking, jogging, or riding your bike call us now. We've helped injury victims recover over ONE HUNDRED MILLION DOLLARS.
What are my Rights After Being Hit by a Car While Walking or Riding a Bicycle
The State of California has very strict rules and regulations that drivers must follow in order to protect pedestrians. In fact, the California Department of Motor Vehicles has a whole section dedicated to Pedestrian "road rights" online. If you have been hurt while walking or riding a bike in Sacramento we can help. Our personal injury law firm is located in Elk Grove and we service all of Sacramento County. We offer a complementary injury consultation and can even meet with you in the hospital.
Since pedestrians lack the protection that a vehicle provides, collisions of this nature can be catastrophic. Hospital bills and recovery expenses can climb into the six and seven figure range. Getting the maximum amount of financial compensation for your injuries is important. However, insurance companies don't line up to pay your medical bills. In fact, you may have to fight to get paid. This is why hiring a Sacramento Personal injury Attorney might be necessary. Call us now to learn more about your rights after a pedestrian accident.
Hit by a car while jogging in Sacramento
If you've been hit by a car while jogging in Sacramento, we can help. Let's face it, our community LOVES to be active outdoors. Fleet Feet, a local online Race and Marathon Calendar, lists dozens of events throughout the year right here in Sacramento County. In fact, our law firm participates in a plethora of these events, so we know first hand what it's like to run throughout our busy city streets. Getting hit while jogging or running can cause severe injuries and even death. Let us fight for your financial rights.
Bicycle Accidents
Just like jogging and running, many Sacramento Citizens LOVE to bike ride. However, sharing the road with motor vehicles doesn't always go as planned. Back in 2017, CBS 13 News reported about a tragic fatal bike accident that took place here in Sacramento on Elder Creek Road. With the large amount of traffic that plagues our city a lot of people have opted to ride to work. If you've been hit by a car while riding your bike please know that we can help you. Call our law firm now to schedule a consultation.
Personal Injury Attorneys in Sacramento that handle Pedestrian Accident Injury Claims
John O'Brien and Grant Zehnder are personal injury attorneys in Sacramento that handle pedestrian accident injury claims. For over 25 plus years our attorneys have fought for the financial rights of accident injury victims. Protecting our client's best interests is our job. Getting our clients paid after an injury is our pleasure. No one wakes up hoping to get into an accident. However, when you find yourself injured and in need of legal assistance, call OZ LAW. There's a reason why so many clients have chosen us over other injury law firms.
Sacramento Personal Injury Attorneys John O'Brien and Grant Zehnder encourage you to reach out with any questions or concerns you may have. We offer our clients a free injury case review. During your consultation, you will meet personally with our staff and injury lawyers. By discussing your case and analyzing your situation we can help determine a positive course of action for you. Click here if you would like to schedule a consult with Mr. O'Brien or Mr. Zehnder. We look forward to assisting you.