Elk Grove and Sacramento County Hit and Run Accident Attorneys
Posted on 8th October, 2019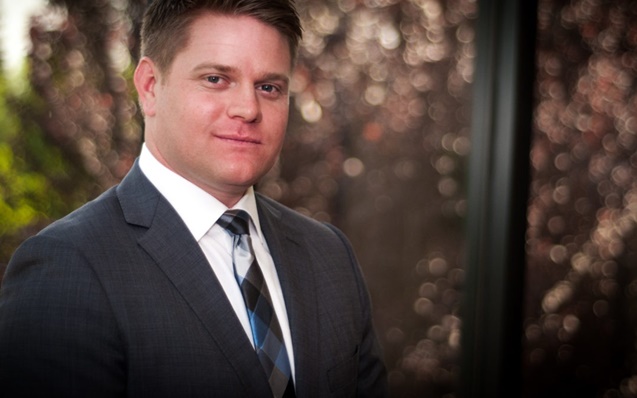 According to NBC 3 News a local mother has been jailed over a fatal auto accident. The story published by NBC states that Constance Addison was driving with her 3 children when she fatal collided with a 13-year-old boy. In addition to vehicular manslaughter, Addison has been charged with felony driving under the influence, which is what is believed to have caused the crash. The suspect was taken into custody after fleeing the scene. Our hearts and prayers go out to the victim's family. Sacramento County hit and run accident attorneys John O'Brien and Grant Zehnder know how to handle these types of delicate cases. If you have been injured in a car accident, Uber or Lyft crash or a hit and run call us for a free consultation.
Our law firm has been fighting for the rights of injury victims in Sacramento County for over 25 years. With offices in Elk Grove and Sacramento, we have the ability to help you county-wide after an accident. Tragic accidents like the one NBC reported happen too often. When they do, you have legal options. One of them is to hire an injury attorney. While no amount of money can replace a loved one, an injury attorney can help to provide for one's immediate family and children after a tragic death. Call us at (916) 714-8200 now to speak to one of Sacramento County's hit and run accident attorneys.
Why Hire O'Brien & Zehnder Law Firm as Your Sacramento County Personal Injury Attorneys?
If you've been injured in an auto accident, motorcycle crash, or any type of accident incident you deserve compensation. Time and time again insurance companies make it very difficult to get reimbursed for costs associated with an injury. In fact, insurance companies will flat out deny claims if they believe they have a way out. So, what can you do to protect yourself and your family after an accident? Simple, you can retain a lawyer to represent your best interests. Why hire O'Brien & Zehnder Law Firm as your Sacramento County personal injury attorneys? How about because we've won over one hundred million dollars for our clients. Need another reason? Well, we've been fighting for injury victims for nearly 30 years.
If you're looking for an award-winning injury team you've come to the right website. John O'Brien holds a perfect 10 out of 10 AVVO rating. Injury attorney Grant Zehnder was recognized as a Rising Star by Super Lawyers. Together, both of our injury litigation lawyers know how to protect an accident victim's financial interests. If you have questions about an injury case click here to schedule a free consultation. You can send us a message 24 hours a day, 7 days a week.
Meet Award Winning Injury Attorney Grant Zehnder
John M. O'Brien & Associates P.C. is now the O'Brien & Zehnder Law Firm with the recent promotion of Associate Attorney Grant R. Zehnder to Partner. Grant has been with the firm for six years and has been a member of the State Bar of California since 2010. The addition of his name to the firm's letterhead recognizes Grant's substantial contributions over the years and solidifies his commitment to serving the members of this community.
Grant grew up in Elk Grove and attended Elk Grove High School. His family has called Elk Grove (and the surrounding area) "home" for nearly 80 years and across five generations. His elevation to the partner of O'Brien's Elk Grove-based firm continues the family's legacy of service, leadership, and business in the community. Grant credits his grandfather, John Zehnder, Sr., for teaching him the importance of community involvement and service. "My Grandpa Johnny lived to serve others. He loved this community and set the example for our entire family."
John Zehnder was a rancher and dairyman who also served as a volunteer firefighter in the Elk Grove Fire Department from 1951 to 1996. A local park and a school are named in honor of "John Zehnder, Sr.", due to his years of donation, service, and volunteerism. "I'm just happy I can continue my grandfather's legacy and help the people in and around this community in some way. Rooting my law practice here allows me to honor that."
Why Trust Grant Zehnder with your Injury Claim?
Grant graduated from the University of California, San Diego in 2006. He attended law school at McGeorge School of Law in Sacramento, where he graduated with Great Distinction and was a member of the McGeorge Law Review. As a result of Grant's outstanding scholastic achievement, he was also selected to the Traynor Honor Society and Order of the Coif (Top 10%).
Grant joined John M. O'Brien & Associates in 2013. Since that time, he has been integral to the success of the firm and its clients. Below are just a few of Grant's recent successes for his clients:
$3.075 million recovered on behalf of a 39-year-old commercial truck driver who suffered facial fractures and vision impairment in one eye in an industrial incident when a five-pound stainless steel plug was blown from a hose that was pressurized without his knowledge. Initially, the company alleged that the driver was at fault for the incident, which Grant was able to disprove.
$850,000 settlement for a 47-year-old woman who suffered injuries to her shoulder and lower back in a multi-car collision on Interstate 5, which ultimately required surgery. The insurance company's initial offer was $20,272.
$450,000 recovered for a 46-year-old woman who suffered injuries to her wrist and right knee when another driver ran a red light and broadsided the car she was in.
The O'Brien & Zehnder Law Firm has principal offices in Elk Grove and represents individuals in personal injury, wrongful death, and product liability cases.