Large Injury Settlement Attorneys in Elk Grove
Posted on 5th September, 2019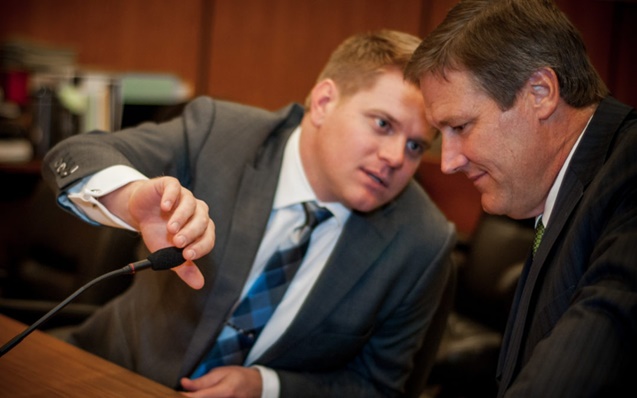 John O'Brien and Grant Zehnder are award-winning large injury settlement attorneys in Elk Grove. Our personal injury law firm assists clients in Elk Grove, Sacramento, and throughout Sacramento County. If you're an avid reader of our law firm's News & Video Library then you know we like to keep up on current events. Earlier today CBS 13 News published a tragic story about a maintenance worker who lost their life while on the job here in Sacramento County. Our law firm extends our condolences, and accidents like this happen too often in our community. So, what can you do if a loved one has lost their life due to someone else's negligence?
First and foremost our hearts and prayers are with the victim's family. While grieving and healing are the most important things after losing a loved one, you still have to deal with legal and financial issues. This is why hiring an Elk Grove Personal Injury Attorney may be helpful after a fatal accident. While you and your family take time to cope, we can handle the legal issues of filing a wrongful death claim. No amount of money can replace your loved one. However, the victim's family will still need financial support. We fight for the financial compensation the victim's immediate family and children need.
Elk Grove Personal Injury Attorneys
If you've lost a loved one in a tragic accident we're sorry. Regardless of what we can do for you legally, it won't replace your loved one. Nothing can, and we know how difficult this time is. In a perfect world, you would be given ample time to morn. Responsibilities, financial obligations, and legal proceedings would be put on hold. Unfortunately, we don't live in that type of world. Sadly, there are time frames that need to be followed in order to file certain legal and insurance claims. Allowing Elk Grove Personal Injury Attorneys to act on your behalf can give you the time to heal with your family.
John O'Brien and Grant Zehnder will meet with you, and your family, to discuss your case. Our consultations are free and very comprehensive. After any injury, most clients have lots of questions. However, family members who recently lost a loved one have many more concerns than a standard injury client. If you choose to retain us as your personal injury lawyer we will represent your claim. While you and your loved ones attempt to recover, we fight the insurance companies and parties at fault. As Large Injury Settlement Attorneys in Elk Grove, we've won well over $100,000,000.00 for our clients.
Filing a Wrongful Death Claim and Complex Injury Litigation Cases
Filing a wrongful death claim and complex injury litigation cases are almost synonymous with each other. There are a lot of different reasons why wrongful death claims are hard to manage. First off, insurance companies don't rush to pay out an injury claim. Regardless of having insurance, or if the party at fault has a policy, insurance firms are financial institutions. They are really good at taking payments and even better at finding ways to deny injury claims. Insurance companies are notorious for scrutinizing simple auto accident claims. When an injury claim climbs up into the seven figure numbers, as most wrongful death lawsuits do, insurance firms bring out their best attorneys.
Large Settlement Attorneys like Mr. O'Brien and Mr. Zehnder know how to fight insurance companies. Some personal injury lawyers like to take easy to manage cases. In fact, most injury lawyers rarely go to court. That's because insurance companies try to negotiate payouts with an injury lawyer. An attorney who doesn't like to go to court may try to convince a client to accept a settlement when in all reality, the client could get more money. We don't do that. We're not afraid to take a case to court and to drag an insurance company into trial.
What Personal Injury Attorney in Elk Grove has Won the Most Money for Injury Clients?
When it comes to interviewing large injury settlement attorneys in Elk Grove, most people have one common question. Yes, we know you want to know what personal injury attorney in Elk Grove has won the most money for injury clients. It makes sense, we're talking about major injury litigation. Our law firm has won well over $100,000,000.00 and counting for our clients. That's right, we've obtained over one hundred million dollars for accident injury victims, and we would love to help you as well.
If you would like to learn more about our Elk Grove Personal Injury Lawyers, or if you want to talk to an injury attorney now, call (916) 714-8200.
Best Large Injury Settlement Attorneys in Elk Grove
If you've been injured in a serious accident, or if you and your family have lost a loved one in an accident, you may be looking for a lawyer. While it sounds rational to try and find the best large injury settlement attorney in Elk Grove, there's really no such thing as the best attorney. Instead of trying to figure out which lawyer is best, we advise you to hire the attorney you trust. Having confidence in your attorney is important. You want to hire the attorney you feel is "best" for you and your case.
This is why our law firm offers a free personal injury consultation. If you have questions about a large injury claim, catastrophic or wrongful death lawsuit, or any general injury questions please call us. We know that injuries can strike at any time. For 24 hour assistance please click here to fill out our 24 Hours a day, 7 days a week contact form. Your information will be sent to our Elk Grove Injury Attorneys to review and call you back.