Intersection Accidents
Posted on 1st August, 2019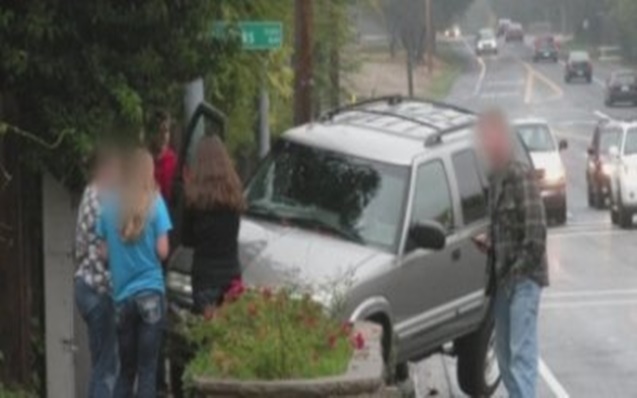 Earlier this year CBS13 reported that a certain intersection in Citrus Heights was leaving neighbors and residents concerned. In fact, for years it has been the site of repeated crashes.
These accidents are happening at the intersection of Fair Oaks Boulevard and Old Auburn Road, and while some find it humorous others fear their homes and lives are in danger.
Such a report has lead many to wonder if the city will take steps to better prevent accidents from occurring at this location. However, it is a solemn reminder to each of us to always be alert when approaching any intersection. According to the Federal Highway Administration, about 2.5 million of these types of accidents occur every year. These accidents occur for a variety of reasons:
A driver failing to yield
A driver being distracted
A driver traveling at unsafe speeds
Turning with an obstructed view
Misjudging the space between vehicles
Driving under the influence of drugs or alcohol (DUI)
Running red or yellow lights
Confusion of signs or lights
Sun glare blocking the view
Debris in the road
Misjudging the speed of one's own vehicle or the other vehicles on the road
Other factors such as confusing signs, improperly marked lanes, water pooling, potholes, etc.
How does a Sacramento Car Accident Attorney determine who's at fault?
Liability is usually placed on the driver who violated traffic laws. However, when multiple cars are involved, it can become difficult to determine who is at fault. Law enforcement does their best to determine the cause of the crash but they are not always correct. If you suffered injury from an accident that was not your fault, hiring a personal injury attorney who has the resources to investigate the accident scene can be invaluable to helping ensure the guilty person is held accountable.
Injuries caused in these types of incidents can be very serious and even fatal. Common injuries that happen are: spinal cord injury, back injury, neck/shoulder injury, brain/head injury, broken bones, and much more. About 50 percent of car accidents happen at intersections and of that 50 percent, 20 percent of them result in a fatality. In fact, reports indicate there are about 700-800 intersection accidents that end with someone losing their lives every year.
What should I do after a car crash in Sacramento?
After being in an intersection accident or any motor vehicle crash, the steps you take are very crucial to ensuring that you are compensated for your injuries. If one is physically able to, the following tasks should be completed as soon as possible:
Report the accident to the police immediately.
Take pictures or videos of the crash scene.
Immediately seek medical help if you have been injured.
Speak with a personal injury lawyer before speaking to any insurance adjusters.
Speaking to insurance adjusters before meeting with your lawyer could result in you getting less money.
Be sure to carefully document your expenses and losses from the accident.