Hire an Elk Grove and Sacramento County Personal Injury Attorney
Posted on 10th February, 2020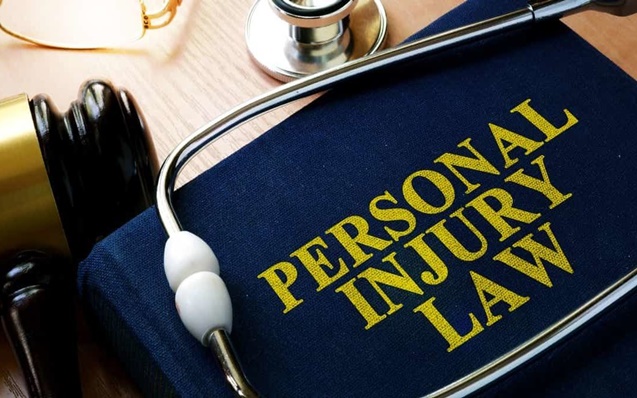 When we think of traffic, lots of accidents, and crazy highways we tend to look south at San Francisco, Los Angeles, and Orange County. After all, lots of people move away from the big cities and flock to Sacramento County to get away from all of the madness. Couples have moved up to Elk Grove over the last 20 plus years in hope of raining their families in safer neighborhoods. Parents love our school district and our family-based communities. Unfortunately, our little haven has witnessed a massive population growth, and with it, has come industry. Business drives the economy, and it also brings with it traffic and congestion. So it makes sense that we've seen a rise in the number of accidents that take place in our towns.
In today's article, we're going to discuss why an accident victim may want to hire a Sacramento County personal injury attorney. Although you do not need to retain a lawyer after an injury, it may be beneficial. Over the past few weeks, there have been multiple fatal auto accidents that have taken place in our county. NBC published a story about a crash injuring two and taking the life of another in El Dorado. They also issued an update on the passing of a Pleasant Grove High School student who was killed in an accident. These types of tragic crashes, and those involving commercial vehicles, can create multiple complications for grieving families to deal with.
Remember, our Sacramento County personal injury lawyers provide opinions on our website. We do not provide legal advice. If at any time you do wish to obtain legal advice, please call us at (916) 714-8200. If you require after-hours assistance please click here. Our personal injury lawyers are open 24 hours a day, 7 days a week.
Complications That Can Arise with Accident Injury Claims
There are lots of potential complications that can arise with accident injury claims. From multiple vehicles being involved in a crash to a lack of timely medical documentation, you may want to hire a Sacramento County personal injury attorney if you're looking to get compensated. See, insurance companies hire their own injury lawyers. They do so to protect their financial interests. In addition to lawyers, insurance agencies also employ adjusters and underwriters. They don't do this to make settling your claim easier, but instead, to find ways to deny your request.
This is where we come into play. For over 30 plus years our law firm has acted as an advocate for people who have been injured due to someone else's negligence. We have fought for the financial rights of accident victims tirelessly and to the tune of winning over one hundred million dollars. Why do our accident lawyers put in so much effort? Simple, because they know first hand how hard insurance companies fight when facing large injury settlement claims.
Accidents can and will happen. However, sometimes accident injuries cause much more than just bumps and bruises. Here are some injury situations where you may need to hire an Elk Grove personal injury attorney.
Construction Accident Injuries
Construction accident injuries might be one of the most complicated types of injury cases. See, there is a big difference between workers' compensation and personal injury laws. Our Elk Grove injury lawyers will meet with you to explain the differences between personal injury and workman's comp, and most of all, how this relates to your injury claim. Construction site accidents cause lots of problems because you may need to file two types of lawsuits. Also, when you work in these types of dangerous fields, you may have signed some liability waivers.
Nevertheless, our Sacramento County construction accident injury lawyers know how to fight for your financial rights. Please call us right away if you, or a loved one, have been injured while working on a construction site, or simply walking through one. Call us for a free consultation at (916) 714-8200.
Defective Products and Product Liability Claims
Defective products and product liability claims are also extremely difficult to litigate. Usually, these types of cases involve hundreds, if not thousands, of victims. Think of the large Talcum Powder lawsuits that are in the news right now. Essentially, these types of injury lawsuits pin victims up against big corporations. That means they have lots of money to hire powerful attorneys. In addition, these types of settlements sometimes climb into the high seven figures, as multiple victims require payment.
O'Brien & Zehnder know how to handle these types of extremely complex cases. In fact, we've won multiple seven-plus figure settlements for our clients. Click here to learn more about some of the settlements we've obtained for victims of serious injuries.
Wrongful Death Lawsuits
California has some confusing and complicated laws surrounding wrongful death lawsuits. First and foremost, if you're currently searching for a wrongful death lawyer in Sacramento County or Elk Grove, our hearts go out to you. You and your family are most likely going through a very difficult time. We are here to help accident victims, and their families, when they need help the most. Lots of injury attorneys pretend to be compassionate, some are and some are not. However, John O'Brien and Grant Zehnder believe in family first. Both John and Grant, and in fact our entire office, get involved in community activities. Our lawyers will meet with you, and your family, to discuss your options with filing a wrongful death lawsuit in Sacramento County. Click here to view some of our client's video testimonials about working with John and Grant.
Hire a Sacramento County Personal Injury Attorney and Get a Free Consultation
If you're ready to hire an Elk Grove personal injury attorney and get a free consultation then click here. There are lots of personal injury lawyers in Sacramento County. However, not all of them have the track records of John O'Brien and Grant Zehnder. Mr. John O'Brien is a USC graduate and has over 30 years of injury litigation experience. He holds a perfect 10 Avvo score and has been rated the level of AV Preeminent, the highest rating Martindale-Hubbel bestows upon a lawyer. Mr. Grant Zehnder too holds a perfect 10 Avvo rating and has been recognized by Super Lawyers as a Rising Star.
Remember, our law firm handles all types of injury claims. However, we believe that we excel at handling complex, large injury settlement cases. Click on the video links below to learn more about the types of complex injury cases we've represented, and won, for our clients.