Tesla Recalls - Have You Been Affected?
Posted on 2nd March, 2023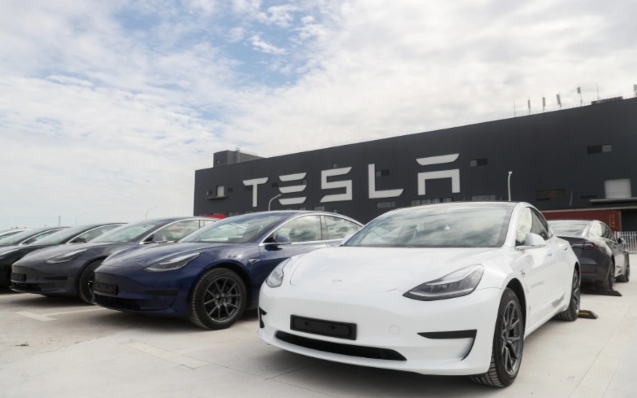 Over the past few years, Tesla has been leading the electric vehicle revolution. However, the company has recently faced a few setbacks, with multiple recalls being issued for various models. The most recent was announced in February 2023, affecting nearly 75,000 Model S and Model X vehicles.
According to Tesla, the recall was due to a potential safety issue with the front suspension of these vehicles. The company stated that certain parts of the suspension may not have been properly installed during manufacturing, which could lead to the suspension arm separating from the steering knuckle while driving.
Such an error could result in a loss of control of the automobile, increasing the risk of an accident.
This recent recall is not the first time Tesla has issued a vehicle recall. In 2022, the company recalled more than 200,000 Model S and Model X vehicles due to an issue with the front trunk latch. Tesla stated that the latch on the front trunk could potentially fail, leading to the trunk opening while driving, which could increase the risk of an accident and potentially cause damage to the vehicle or nearby objects.
In addition to these recalls, Tesla has faced other vehicle issues. In 2021, the National Highway Traffic Safety Administration (NHTSA) opened an investigation into the safety of Tesla's Autopilot system following multiple accidents involving Tesla vehicles. The investigation is ongoing, and it is unclear what the final outcome will be.
These recalls and safety concerns have raised questions about the reliability of Tesla's vehicles and the company's commitment to safety. However, it is essential to note that recalls are not uncommon in the automotive industry, and many other manufacturers have also had to issue recalls for various issues.
What sets Tesla apart is its high-profile status and the scrutiny that comes with being a leading electric vehicle manufacturer. Despite these setbacks, Tesla remains a leading player in the electric vehicle market, with a loyal customer base and a strong brand image. Admittedly, the company has made notable strides in advancing the technology behind electric vehicles and has also played a significant role in popularizing it. As with any new technology, there can be challenges and setbacks, and it is up to manufacturers like Tesla to address these issues and ensure the safety of their products.
How do you know if your car has a recall that needs your attention? The United States Department of Transportation has created a simple and free tool for consumers. Click here to ensure the safety of your vehicle whether you drive a Tesla or not.
Injured in An Accident Involving a Tesla That Has Been Recalled?
In California, personal injury law covers a wide range of issues, including accidents involving these high-tech vehicles. If you have been involved in an accident that was caused by a defect in a Tesla vehicle, you may be eligible to file a personal injury claim against the company.
Under California law, manufacturers must ensure their products are safe and defect-free. If a manufacturer fails to fulfill this duty, and someone is injured while using their product, they may be liable for damages. In the case of Tesla, if a defect in one of its vehicles causes an accident and results in injury, the company may be liable for:
medical expenses
lost wages
pain and suffering
other damages
If you have been injured in an accident involving a Tesla it is important to seek the advice of a seasoned personal injury attorney adept at handling auto accidents and cases involving defective products. They can guide you through the legal process and protect your rights while fighting for the compensation you deserve.
Sacramento County Car Accident Injury Attorneys
John O'Brien and Grant Zehnder are top-rated Elk Grove and Sacramento County Car Accident Injury Attorneys. From AVVO to Martindale-Hubbell, both lawyers have been recognized as the top in their fields.
However, it's not our law firm awards that we believe prove just how hard we fight for our clients. It's our client's own words that matter most to us. From Yelp to Google, our clients have become our biggest advocates. If you want to hear from some of our clients, click here.
If you or a loved one have sustained injuries due to someone else's negligence, please call our law firm now. If you're reading this after hours and want to contact us right away, please fill out our 24 Hour Contact Form below.