Filing an Injury Lawsuit After a Car Crash
Posted on 24th October, 2019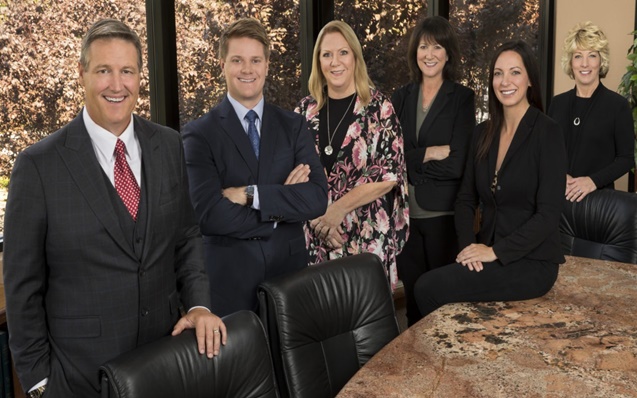 According to CBS News out of Sacramento, a pedestrian was fatally struck by a car early Wednesday morning. Our hearts and prayers go out to the family members of the victim. This is the second fatal pedestrian accident to strike Sacramento County in two months. With lots of bars and late-night establishments, Sacramento has seen a rise in drunk driving-related accidents. In fact, on September 16th of this year, Sacramento County shut down a bill that would have allowed bars to stay open well past 2 AM. Whether it's due to drunk driving, distracted drivers texting on their phones, or simply carelessness, accidents happen. If you have questions about filing an injury lawsuit after a car crash, call us. We've been helping Sacramento County injury victims for over 25 years.
OZ LAW is a premier injury law firm located in Sacramento County. We have offices in Elk Grove and Downtown Sacramento. John O'Brien and Grant Zehnder are decorated Sacramento Personal Injury Attorneys. Our law firm has been fighting for injury victims for over 25 years. If you, or a loved one, have been injured in an auto accident we can help. We provide a very extensive consultation at no cost to you. During your consult, we will analyze your case and we may even be able to provide a theoretical estimate of a potential settlement. To learn more about filing an injury lawsuit after a car crash keep reading, or, give us a call at (916) 714-8200.
Three Steps to Filing an Injury Lawsuit After a Car Crash in Sacramento
After a car crash, you may be facing financial hardships. While hospital bills can climb up into the six figures, they are not the only medical expenses you might be stuck with. According to SuperMoney, auto accident injuries cost over $230 Billion dollars each year. In addition, BestLawyers states that medical expenses can cost victims tens of thousands of dollars. Think about it, if your injury requires physical therapy, time off of work, or surgery your medical bills alone could bury you. To make matters worse, we haven't even touched on auto repair bills, rental car coverage, or lost wages. Remember, if you're too hurt to work how will you pay your household bills and living expenses?
So, what can you do if you been hurt in an auto accident? Simple, you can contact a Sacramento Car Accident Attorney. Mr. O'Brien and Mr. Zehnder have over 35 years of combined injury litigation experience. Most of all, our law firm has won well over $100,000,000.00 for accident victims. We understand the games that insurance companies play, and we know how to prepare an injury claim. Here, in our opinion, are the three steps to filing an injury lawsuit after a car crash in Sacramento.
Seek Medical Attention
First and foremost, above anything else, we suggest you seek medical attention. According to the Immediate Clinic Medial Website, going to the doctor is imperative after a car crash. We believe this is true, and for more than one reason. The number one reason you may want to go straight to the hospital after an accident is to protect your health and wellbeing. Only a licensed medical professional can properly examine and analyze your injuries. Worse, sometimes accident victims have so much adrenaline after a crash that they don't feel pain or injury symptoms right away. This means you could get much worse if you don't get checked out right away. Second, if you don't obtain medical documentation that the accident caused an injury the insurance company may use this against you and deny your claim.
Document Your Expenses and Injury History
If you're too hurt to work you may need to file for lost wages. This means that an injury attorney submits a claim to get you reimbursed for the money you would have made if you could have worked. In addition, we recommend that you document your expenses and injury history. Your hospital stay bills, medical expenses, lost wages, and your household bills all need to get paid. Write down your costs and gather bills to document the total expenses. In addition, write down any medical issues or accident history. Perhaps this new crash exasperated pain from a preexisting condition. We want to know everything about your past injuries. This will help us with analyzing your case and submitting your injury claim.
Contact a Sacramento Personal Injury Attorney
Finally, contact a Sacramento Personal Injury Attorney. John and Grant are tenacious, trial-tested injury litigators. From AVVO to Super Lawyers, our attorneys have won numerous awards. We know how to fight to protect the financial rights of injury victims and we understand the complexities of filing an injury lawsuit after a car crash. Remember, you have options after an accident. If you've suffered an injury due to someone else's negligence we can help. Click here to fill out our 24 Hour contact form.
Sacramento Car Crash Injury Attorneys
John O'Brien and Grant Zehnder are tenured Sacramento Car Crash Injury Attorneys. If you've stopped by our website because you've been hurt in an accident, we can help. In fact, we've helped win over one hundred million dollars for our clients. Car crash injuries happen every day here in Sacramento County. Even though drivers in California are required to carry insurance, it doesn't mean the insurance company will cover you and your injuries. Too often injury claims get denied. That's why we recommend contacting an injury lawyer if you're considering filing an accident lawsuit after a car crash.
Our law firm has offices in Elk Grove and Downtown Sacramento. We service Sacramento County and all of Northern California. If you have questions about what to do after an auto accident click here. John and Grant provide free injury consultations. We look forward to assisting you.