File an Injury Lawsuit in Elk Grove and Sacramento County
Posted on 13th August, 2019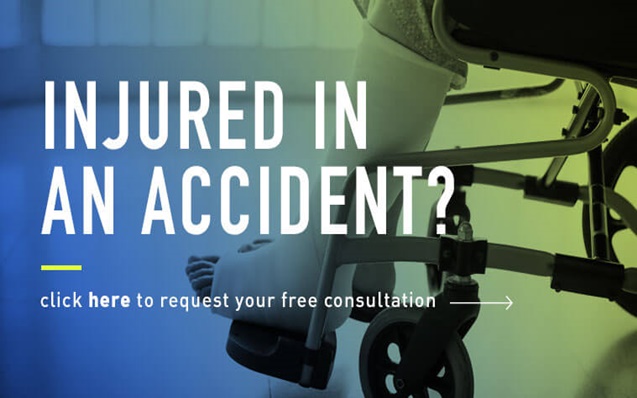 NBC 3 News reported a story about a multi-vehicle car accident in Sacramento today. The crash injured 7 people, one of which has sustained serious injuries. Sacramento Personal Injury Attorneys John O'Brien and Grant Zehnder understand how to navigate complex injury claims. In situations like this, where multiple cars are involved in a crash, determining who is at fault can be tricky. If you want to file an Injury Lawsuit in Sacramento, we can help. Our job is to get you compensated and paid for your injuries.
Insurance Companies are financial firms, they make money by investing premium payments, NOT by paying out injury claims. While we would all LOVE to believe that our insurance coverage will be there when we need it most, too often it's not. It's sad, but unfortunately true, that a lot of legitimate injury claims get denied. Hiring a personal injury attorney may be beneficial, especially in cases where the litigation may get complicated. Scroll below to learn more about our injury representation.
Hiring a Personal Injury Attorney in Sacramento County
If you've come to the realization that hiring a personal injury attorney in Sacramento County is necessary, call us today. Sometimes, especially with complex injury claims, hiring an injury lawyer is the best route to go. In fact, retaining a trial-tested injury attorney like Mr. O'Brien or Mr. Zehnder may be your best bet at obtaining a positive settlement. Our law firm has won over One Hundred Million Dollars for accident injury victims. In addition, our Sacramento Injury Attorneys have over 30 years of combined experience.
We service Sacramento, Elk Grove, and all of Sacramento County. If you, or a loved one, have sustained injuries due to someone else's negligence, we can help. Our law firm offers a free injury consultation. John and Grant will meet with you personally. They will answer your questions, address your concerns, and review your case. Please keep reading to find out more information about the types of injury cases we assist with.
Car Accident Injury Claims
Car crashes may just be the most common type of injury case filed. However, car accident injury claims are also scrutinized. See, over the last two decades there has been a massive increase in insurance fraud. Essentially, criminals have scammed insurance companies by filing fake accident injury claims. Some of the easiest accidents to stage are car crashes. So, what does this mean for your car accident injury claim? Well, it may get denied even if it's a real claim.
It's important to build a case and to provide evidence of injuries. If you've been injured in an auto accident we always recommend going to the doctor or hospital right away. Only a licensed medical professional can determine your level of injuries. Sometimes injury symptoms don't show up right away. If you don't get checked out by a doctor right after an injury takes place, you may have trouble linking the injury to the accident. Insurance companies may use this against you. Call us now at (916) 714-8200 for more information.
Truck Accident Injury Lawsuits
Sacramento County and all of Northern California acts as a pass-through for major trucking companies. From grocery stores to coast to coast big rigs, our roads and highways are packed with large trucks. Now, we believe that most truck drivers do their best to keep roads safe. However, some truckers push the envelope. See, commercial drivers are required to follow strict rules. When they don't, and accidents happen, they can turn fatal. Filing truck accident injury lawsuits can be tricky. We can help.
When you sue a truck driver or trucking company you're usually taking on a large corporation. That means they have the financial wherewithal to fight a claim. The O'Brien & Zehnder Law Firm knows how to take on big businesses and national trucking companies. We FIGHT to get you the maximum amount of compensation you deserve.
Wrongful Death Attorneys in Sacramento, CA
John O'Brien and Grant Zehnder are wrongful death attorneys in Sacramento, CA. As mentioned above with trucking accidents, vehicle crashes too often lead to fatalities. If you and your family have lost a loved one in a vehicle-related accident, or due to someone else's negligence, our hearts and prayers go out to you. No amount of money can ease your pain, and nothing can replace your loved one. However, if the victim has children or family who depend upon them, you may need to file a lawsuit.
We can help you at this most tragic time in your life. Losing a friend or loved one is a horrific incident, and we want you to know above all else, we are here for you. If you would like to schedule a free consultation, please call us at (916) 714-8200. For those of you who are unable to come to our office, if you like we can meet at your home.
Top-Rated Injury Attorneys in Sacramento County, CA
If you need assistance to file an injury lawsuit in Sacramento, we can help. Mr. O'Brien and Mr. Zehnder are top-rated injury attorneys in Sacramento County, CA. Our law firm handles a wide variety of injury claims. We've won over $100,000,000.00 and counting for our clients, and we always put our clients needs first. If you've been hurt in a car crash, trucking accident, or if you've sustained injuries due to someone else's negligence you DESERVE compensation. We can help FIGHT for you financial rights after an injury.
Our law office is located in Elk Grove and we service all of Sacramento County. If you would like to schedule a free, no cost injury consultation, please click here. We would be happy to assist you with reviewing your case. Thank you for visiting our website, and we look forward to helping you and your family with your legal needs.