Fatal Motorcycle Crash Attorneys in Elk Grove and Sacramento County
Posted on 14th September, 2019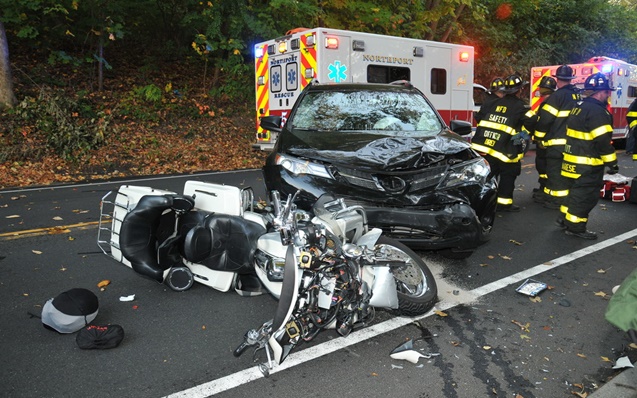 CBS 13 News published a tragic story this morning about a catastrophic bike accident that claimed the life of a local rider. There are a number of Fatal Motorcycle Crash Attorneys in Sacramento County. However, not all of them have the reputation of John O'Brien and Grant Zehnder. Mr. O'Brien and Mr. Zehnder have won over one hundred million dollars for accident victims. Our law firm knows how to handle complex injury cases like wrongful death and fatal bike accidents.
If you would like to schedule a free consultation please call us at (916) 714-8200. For over 25 years we've fought for the financial rights of injury victims in Sacramento, Elk Grove, and throughout Sacramento County. John and Grant are much more than just award winning attorneys, they are injury advocates. Don't take on an insurance company alone and don't allow an insurance adjuster to bully you and your bike accident claim. We can get you paid and back on the road.
Sacramento County Personal Injury Attorneys
Sacramento County Personal Injury Attorneys John O'Brien and Grant Zehnder handle multiple types of injury cases. From auto accidents to 18-wheeler crashes we've represented complex injury claims for nearly three decades. Some injuries are simple, others require more compensation, and then unfortunately there are those that are catastrophic. When a car crash or motorcycle wreck ends in tragedy who do you turn to for legal help? Simple, a Sacramento Injury Law Firm with over 25 years of documented success.
If you've sustained injuries due to someone else's negligence we can help. Our injury team provides a free consultation and complementary case review. If you've lost a loved one in a bike accident and you need information about fatal motorcycle crash attorneys in Sacramento County please call us at (916) 714-8200 now. Our hearts and prayers are with you and your family. We hope we can be of assistance at this tragic time. Here are five things we believe we can help with after an accident or severe injury.
Free Personal Injury Consultations in Sacramento County
Our law firm always offers a free personal injury consultation. After an accident, most victims have more questions than answers. We believe that if we can help answer your questions and address your concerns that it might lower your anxiety. If you would like to discuss a potential case with one of our Sacramento County Personal Injury Attorneys click here now.
Explaining How Personal Injury Laws and Settlement Rules Work in California
Different states have different laws pertaining to personal injury. In addition to laws laid out by the state, different insurance companies and policies have different limits and financial conditions. The legal system surrounding injuries is very complicated. Insurance agencies, who are supposed to help pay for accident injury costs, seem to only complicate legal matters. One thing we believe that Sacramento County accident lawyers can offer is legal insights. Understanding how personal injury laws work may help lower your anxiety. Knowing where you stand and what financial rights you have can help bring clarity after an accident.
We Handle the Legal and Financial Litigation Headaches so you can Recover and Get Better
Some accidents cause severe injuries. This means extend hospital stays and months, or even years, of physical therapy and rehab. The road to recovery after an accident can be a long one. Worse, if you've lost a loved one in a car crash or accident you and your family will need time to heal and cope. Unfortunately, after an accident insurance companies put "time limits" on when you can file and they FIGHT to not pay you. Dealing with legal paperwork and financial litigation after an accident can be difficult. However, letting Personal Injury Attorneys in Sacramento County handle this for you may give you the time you need to recover.
No Upfront Fees and No Attorney Costs Unless you Win
Not only do we offer free consultations, but we also do not charge any fees unless you win. This means that our law firm essentially finances your case costs for you. By not having to pay any money for your legal fees you can focus on getting better. OZ LAW will never charge you any money upfront, not for a consult or to handle your injury claim. This means you DO NOT PAY a penny unless you win. Better than that, we only get paid from the settlement money so it never comes out of your pocket.
Getting Paid the Most Money Possible for your Injury Claim
John O'Brien and Grant Zehnder just might be the Sacramento County Personal Injury Attorneys who have won the most money for accident victims. Of all of the things a Personal Injury Attorney in Sacramento can help with, fighting for your financial rights is by far number one in our book. After an accident injury, most insurance companies are going to put up a fight. The more money you are asking for the harder they will fight to not pay the injury claim. It's basic economics. Insurance companies may money by collecting payments, they lose money by settling injury claims. Our job is to fight to protect your financial rights. We've won over ONE HUNDRED MILLION dollars for our clients. Call us to find out what we can do for you.