Fatal Car Crash Attorney and Filing a Wrongful Death Claim
Posted on 2nd September, 2019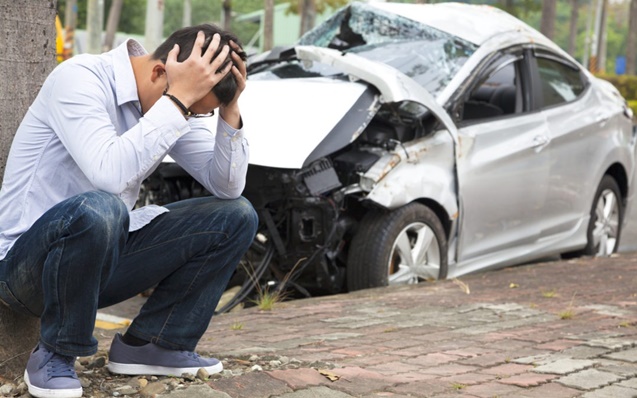 If you and your family have lost a loved one in an auto accident we can help. First and foremost, we want to extend our condolences. Second, if you're look king for information about a Fatal Car Crash Attorney and Filing a Wrongful Death Claim, we can help answer your questions. Over the weekend FOX 40 News published a horrific story. Two cars collided on the Oakdale-Waterford Highway, resulting in the deaths of 3 individuals. According to the article by FOX, Jorge Flores Jr. was driving a Camaro and floated into oncoming traffic, colliding with a Jetta. Two people within the Jetta also lost their lives. A third car ended up crashing into Flores's Camaro and that driver has severe injuries as well. Accidents like this are too common, and when they occur, victims' family members want justice.
After a fatal car crash, you may have lots of concerns. When a loved one loses their life grief and anxiety can become overwhelming. The last thing you want to deal with is insurance paperwork and handling financial concerns. You and your family need time to heal. Our Sacramento Personal Injury Attorneys handle your wrongful death claim, and we work diligently to provide a financial settlement that will protect the victim's immediate family and children.
Sacramento County Car Accident Attorneys
Sacramento Car Accident Attorneys John O'Brien and Grant Zehnder have won well over ONE HUNDRED MILLION DOLLARS for our clients. Vehicle accidents happen daily. From simple fender benders to catastrophic car crashes like the one reported by FOX and CBS News, we know how to fight for our client's financial rights.
So, why do you want to hire a personal injury attorney to handle your auto accident injury claim? Good question and the answer is actually very simple. Hiring an attorney may help you obtain the settlement you deserve. See, insurance companies are financial institutions. Better yet, insurance companies are like investment banks. They take the money we pay for our policies and they reinvest that money into financial products and services.
However, insurance companies LOSE money when they pay out injury claims. In fact, most insurance claims get scrutinized all in an effort to deny the claim. Hiring your own attorney, to represent your best interests, may help streamline the process and give you the edge you need to get the money you deserve. Here are some additional reasons why you may want to hire a Sacramento Car Accident Attorney.
Fighting for the maximum amount of financial compensation
After a car crash injury, you may have tons of medical expenses. Now, when the accident isn't your fault, you assume that the party at fault will cover the tab. The driver had insurance so the insurance firm is going to pay for the bills right? Not so fast. See, insurance companies are going to try to wiggle out of paying the claim. Even if they can't come up with a reason to deny your claim, they may offer a low ball dollar amount, trying to push you to settle.
We don't settle for a penny less than you deserve. Period. See, some injury attorneys don't like to take a case to trial. Simply put, a lot of personal injury lawyers don't want to tangle with an insurance firm in the courtroom. John O'Brien and Grant Zehnder are large injury settlement attorneys. Our law firm understands complex car accident injury litigation. Fighting for the maximum amount of financial compensation is what we do best for our clients.
Complex Car Accident Cases and Denied Injury Claims
Complex car accident cases and denied injury claims go hand in hand. Just like the fatal accident that occurred here in Sacramento a few days ago, these types of injury claims too often get ripped apart. Our hearts and prayers are with the victim's family members. We hope they do not get put through the legal ringer with their insurance providers. Sadly, more than likely they will.
See, with complex injury claims like wrongful death or settlements that go into the seven figure levels, insurance firms put up a fight. Paying out these types of claims can cost them millions of dollars. We see this sometimes when insurance firms are facing a large natural disaster, with thousands of victims needing hundreds of thousands in repair expenses. Sometimes the insurance companies spend money on lawyers just to NOT pay out a claim.
Insurance companies hire their own injury attorneys, and their own appraisers and investigators, to try and fight their way out of paying a big claim. Hiring your own Elk Grove and Sacramento County Personal Injury Attorney may be your best bet at getting paid the money you deserve.
Grieving and Time to Heal After Losing a Loved One
In our opinion, the biggest reason to hire an attorney after losing a loved one is to have time to heal. After the passing of a family member, you will need time to cope. Part of the grieving process is to be sad, angry, to have multiple emotions. Trying to deal with those emotions, and to comfort your family, is the only thing on your mind. Unfortunately, if your loved one had a life insurance policy, or if you need to file a wrongful death lawsuit, those too need to be handled right away.
Hiring a personal injury attorney gives you peace of mind. By retaining our law firm you authorize us to work and act on your behalf. While we keep you informed every step of the way, we also handle the paperwork and the monotonous steps of navigating our legal system. We do the legal work to get you financially compensated while you take time with your family to try and heal and regroup.
Hiring a Fatal Car Crash Attorney and Filing a Wrongful Death Claim in Sacramento, CA
Hiring a fatal car crash attorney and filing a wrongful death claim in Sacramento, CA isn't something anyone hopes to have to do. Unfortunately, just like the accident that took place a few days ago, tragic events happen. When you and your family find yourself in need of legal assistance, call OZ LAW. For over 25 years we've fought for the financial rights of our injury clients.
Sacramento County Car Accident Lawyers John O'Brien and Grant Zehnder are more than just attorneys, they are injury advocates. Our law firm cares deeply for the entire Sacramento County community. We donate time and financial resources to local schools, charities, and youth sports teams. Most importantly, we put our clients first. We truly do, and if you would like to talk with us about an injury case, please call us at (916) 714-8200 to schedule a free consultation.