Elk Grove Fatal Auto Accident Attorneys
Posted on 25th February, 2021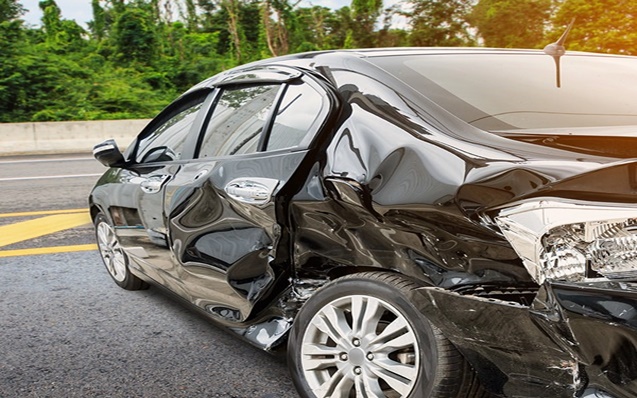 According to ABC News, a car crash claimed the life of 2 people outside of Franklin High School. One of the victims has been identified as 18-year-old Naiomi Brown.
Our law firm extends our condolences, and our hearts and prayers go out to the victims and their families. The Elk Grove Unified School District has set up counseling for any and all staff or students who need to talk to someone.
Elk Grove authorities have begun to release information about the crash. According to local police, first responders arrived at Whitelock Parkway and Franklin Road just before 5:00 am. Emergency crews found a vehicle spilt in half, with two of the four inside killed.
As of now, it is not certain what caused the crash. However, per the ABC report, Teressa Plammottil (a local homeowner who lives close to the crash) stated "a lot of young people race down this street". She went on to talk about the speeding that takes place on the road by the school and he hopes that police will do something to deter accidents like this from happening again.
More About the Fatal Accident in Elk Grove
Again, our entire law firm extends our deepest sympathies to all those affected by this tragic event. As we have been closely watching this story unfold, we did follow up on an update from the Elk Grove Tribune. The EGT listed Naiomi Brown and Amara Bush as the two victims who lost their lives in the crash. A third victim, Briana Moreno, is expected to survive. Here is a GoFundMe link for the victim:
For Survivor Brianna Moreno: https://gofund.me/59397102
The report went on to state that a 2004 Toyota Camry collided with a tree. The crash was so violent that it split the vehicle in two, ejecting two of the four passengers from the vehicle.
Fatal auto accidents happen far too often. This one involves teenagers, which makes it even more of a tragedy. Our law firm is available to help. If you would like to talk with an accident injury attorney in Elk Grove, please click here. Our website allows you to fill out a contact form 24 hours a day.
Talk to a Fatal Auto Accident Lawyer in Elk Grove
If you have a family member who has been involved in this accident, and you wish to speak to an attorney, please call us at (916) 714-8200. Our law firm has been fighting for the financial justice of injury victims for over 30 years. In addition, we've secured over $100 million dollars for our clients.
While no amount of money can ever replace a loved one, we can help fight for justice. Our skilled and experienced fatal auto accident attorneys know how to fight for you. Please contact us to schedule a free, no-cost, and no-obligation consultation. We can help advise you on your rights after an accident.
Elk Grove Car Crash Lawyers
John O'Brien and Grant Zehnder are two of the top Elk Grove car crash lawyers. In fact, Mr. O'Brien has been recognized by Martindale Hubbell and granted the ranking of AV Preeminent, the highest possible status bestowed by Martindale. In addition, Elk Grove accident injury lawyer Grant Zehnder holds a perfect 10 out of 10 AVVO rating. Both of our personal injury lawyers service Elk Grove and all of Sacramento County. Our law firm staff is friendly, helpful, and we go above and beyond to help our clients.
Please, if you feel the need to discuss a fatal auto accident with a personal injury lawyer in Elk Grove, click here or call us now at (916) 714-8200. We are here to help you and your family through these difficult times.