Complex Injury Litigation Attorneys in Elk Grove and Sacramento County
Posted on 12th November, 2019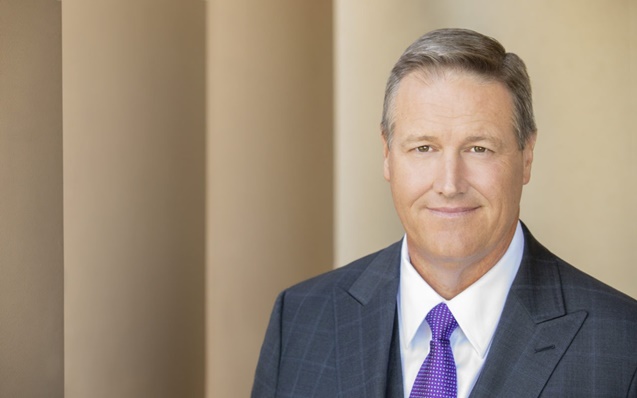 At OZ LAW we love to keep our clients, and potential new clients, informed about injury news. If you visit our website often you will notice that we update our articles and videos on a consistent basis. Why do we do this, why do we believe it's important to provide information? Simple, injury victims tend to have lots of questions. Rightfully so, as most injuries cause much more than just physical pain. While some injury lawsuits are simplistic in nature, others are more complicated. John O'Brien and Grant Zehnder are tenured complex injury litigation attorneys in Sacramento. Both of our managing partners have helped accident victims settle or win large and complex injury cases.
So, why are we talking about complex injury cases? Well, for starters, most injury clients have numerous concerns. The accident victims we talk to, and the ones we've helped, have lots of concerns. Anxiety about medical expenses and how injury law works are common issues brought up in our consultations. Today, we decided to publish an article identifying what we believe to be the top reasons why an injury case may be considered complex. In addition, we will also provide examples of some recent accidents in Sacramento that could turn into complex injury litigation cases. Remember, our website does not provide legal advice. The opinions in this article are simply just that, our opinions. If you would like to talk to a Sacramento County personal injury attorney for free, call (916) 714-8200.
Five Reasons an Injury Accident May Be Considered a Complex Injury Claim
As we mentioned above, the point of today's article is to discuss complex injury litigation cases. We've identified our top five reasons an injury accident may be considered a complex injury claim. Our law firm has been helping accident victims for over 25 years. Mr. O'Brien is an AV-Preeminent-rated injury lawyer and has been recognized as a top-rated personal injury attorney nationwide. Mr. Zehnder was recognized by Super Lawyers as a Rising Star and he also holds a perfect 10 AVVO rating.
Why are we bringing up the accomplishments and accolades of our injury attorneys? Simple, our lawyers have handled thousands of cases between them. In addition, our law firm has won well over one hundred million dollars for accident victims. We've seen just about every type of injury case there is. We believe we know how to spot a complex case, and most importantly, how to manage it and protect our client's bests interests. Here are our top five reasons you may want to contact a Sacramento County Personal Injury Attorney after suffering a complex injury.
You were hit by a drunk driver or involved in a DUI related accident
NBC News out of Sacramento reported about a fatal DUI accident that took place on November 10th. The accident took place in Elk Grove near Calvine Road. 33-year-old Steven Bhardwaj ran a red light and collided with an SUV carrying 4 passengers. Multiple people were injured and the driver of the SUV passed away. First and foremost, our law firm extends our condolences to the victim's family, and to all who were injured. Now, let's take a look at why these types of accident injuries may present problems for injury victims.
DUI related accidents can cause all sorts of issues when attempting to collect from an insurance company. Sometimes insurance companies try to wiggle out because the accident may have been on purpose, or they try to claim that it was, which can void the policy. In addition, DUI related crashes may have multiple cars involved. Just because someone driving drunk hit a car, and then that hit you, doesn't mean you can sue the DUI driver. Finally, DUI related accidents tend to lead to catastrophic injuries, which means you may need to file a wrongful death claim.
There is property damage in addition to bodily harm
If you've been involved in an auto accident then you know how much of a pain it is dealing with auto repair bills. The party at fault's insurance company loves to drag their feet and fight every little invoice. While we can also help with rental car coverage and vehicle repair bills, that's not why property damage can be a problem. NBC also published an accident story yesterday, but this one involved a car crashing into a Sacramento home. Some policies can have riders, or special clauses, that are weaved into an insurance contract. Insurance companies use these to try and protect themselves from large financial exposures, like huge property damage repair bills.
Your damages and medical expenses exceed the policy limits
The state of California requires that all licensed drivers carry a minimum amount of auto insurance. Sounds great right? If someone hits you, the state of California has required them to have an insurance policy to cover the costs. Sadly, this is NOT how it works. Most auto repair bills and medical expenses exceed minimum policy limits. Remember, not everyone is responsible enough to carry adequate insurance. Others may not be able to afford a higher policy. So, what do you do if you're facing hundreds of thousands of dollars in medical expenses, lost wages, and repair bills BUT the person at fault's insurance is tapped out? Simple, you call a Sacramento County personal injury attorney who understands complex injury litigation claims.
You were injured in a multi-car auto accident
Car crashes happen every day in Sacramento County and Elk Grove. Sometimes those accidents are minor fender-benders. Other times victims sustain serious injuries. Unfortunately, when more than two vehicles are involved in a crash, an injury victim may be presented with push back from an insurance company. You need the remember that insurance companies are financial firms. They make billions of dollars a year by collecting payments. They lose money by paying out injury claims. Anytime an insurance company can wiggle out of a claim, they will. If you were injured in a multi-car auto accident call us. These types of cases present all sorts of potential issues when trying to get paid for your injuries.
You've lost a loved one in an accident
Of all the reasons why an injury case may become a complex litigation claim, wrongful death sits atop our list. First, if you're reading our article or visiting our website because you're lost a loved one in an accident, our hearts and prayers are with you. There are numerous reasons why these types of tragic cases get dragged out in court. If we had to state our opinion as to the number one reason why wrongful death claims cause so many problems, it would be large settlements. Insurance companies don't like to lose money. Wrongful death claims tend to request high seven-figure settlements. Insurance companies are going to put up a fight over paying out millions of dollars.
Sacramento County Personal Injury Attorneys Open 24 Hours
At OZ LAW we know that injuries can happen day or night. Our law firm has offices located in Elk Grove, Downtown Sacramento, and we service all of Sacramento County. If you're searching for Sacramento County personal injury attorneys open 24 hours, look no further than our firm. At any time, seven days a week, click here to contact our firm. Our 24-hour injury contact form allows you to send information to our attorneys 24 hours a day, 7 days a week. Remember, when you're hurt or injured, you have legal rights. Call us at (916) 714-8200 to schedule a free injury consultation.