Catastrophic Car Accident Attorneys in Elk Grove and Sacramento County
Posted on 15th August, 2019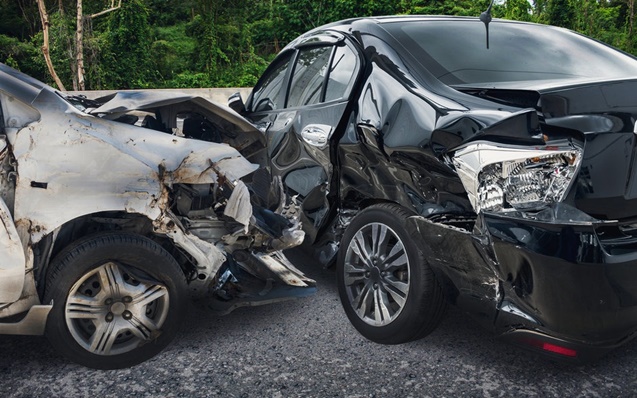 Michael Gutierrez, the President of Sacramento City College, was involved in a horrific auto accident on Monday. CHP and FOX 40 News reported that Mr. Gutierrez crashed into a vehicle that stopped alongside the highway. As a result, two additional cars were struck, causing Mr. Gutierrez to sustain severe injuries. John O'Brien and Grant Zehnder are catastrophic car accident attorneys in Elk Grove and Sacramento County. Our law firm wanted to take a moment to extend our condolences to all of those who were injured in Monday's car crash.
Car Crashes like this create complicated injury ligation scenarios. As always, our website articles are not intended to be used as legal advice. However, we do like to talk about certain opinions and concepts involving the Personal Injury Law. In this accident, it appears that Mr. Gutierrez struck a vehicle that was stopped due to traffic congestion. While we do not have any information about the actual chain of events of this matter, we can still use this as an example of how injury cases get scrutinized by insurance underwriters.
Analyzing Complex Auto Accident Injury Cases
Insurance policies are supposed to act like safety nets. We pay for auto, home, and health insurance so that if and when an unexpected event occurs, we're not financially freaked out. In the State of California, you cannot legally drive without having car insurance. So if you get in a car crash, and you get hurt, the insurance will rush to cover your injury costs, right? Wake up reality check, it doesn't work that way. Analyzing complex auto accident injury cases is one area of law we excel at. Here's why.
Insurance companies are Financial Firms. Yes, "financial" is right, this means they care about MAKING MONEY. Insurance companies make money by collecting payments and investing said funds. They lose money by paying our large injury settlements. So, what do they do to protect their money machine? They hire strict insurance adjusters, financial underwriters, and risk analysts who try to find a way to wiggle out of paying a claim. In addition, they hire powerful lawyers who put up a legal battle to protect their financial interests.
Guess what though, you can hire your own powerful lawyer too. Mr. O'Brien and Mr. Zehnder are award-winning Sacramento County Personal Injury Attorneys. They know how to analyze complex injury cases and how to take on big insurance companies. Catastrophic injury claims, where the injuries are severe, can cost millions of dollars in expenses. Our injury law firm has the proven track record of winning over One Hundred Million Dollars for our clients. Keep reading to find out how we've been so successful.
How do Insurance Companies Deny Legitimate Accident Injury Claims?
Before we go any further, we want to take a moment to again wish Mr. Gutierrez and all of the injury victims hurt in the crash a speedy recovery. If we look at the accident that occurred, there are a couple of things that an insurance company may attack right away. Say for example that one of the additional cars that was struck collided into another car causing severe injuries to that driver. On the surface, it would seem logical that the FIRST car who caused the crash would be liable. After all, that's the car that set off the chain reaction.
Not so fast. That's not how insurance works. In addition, the car was stopped. Maybe they were too far off to the right or left. Perhaps they were stopped in a manner that violated driving laws. The point we are getting at is that in cases where multiple cars are involved, insurance attorneys have a plethora of ammunition to try and pass the buck off on someone else. When you're facing complex injury litigation or a catastrophic injury case, you may want to hire an attorney.
Sacramento County Personal Injury Attorney
John O'Brien is a tenured, decorated Elk Grove and Sacramento County Personal Injury Attorney. Mr. O'Brien has a perfect 10 out of 10 AVVO score and has been awarded the Martindale-Hubbell AV Preeminent rating. He is more than just an injury attorney, he is a family man who supports the Sacramento County Community. From donating time to local schools and youth sports teams, donating money to charities, John puts people first. However, inside the confines of a courtroom, Mr. O'Brien is a tenacious and trial-tested injury lawyer.
Newly appointed Law Firm Partner Grant Zehnder is also an amazing injury attorney. He was recently recognized by National Attorney Review Board SUPER LAWYERS as a Rising Star. Mr. Zehnder fights diligently for injury victims. Complex injury claims, especially those that require a significant amount of financial reimbursement, are not easy to prepare for. Grant excels at case analysis and preparing to represent his client's best financial interests.
If you, or a loved one, have sustained severe injuries and you require legal assistance, we can help. Our law firm knows how to handle complex injury cases. Call us now at (916) 714-8200 to schedule a free consultation.
What if my Car Accident Injury Claim is Denied?
If your car accident injury claim is denied, or if you don't obtain a settlement offer you feel is fair, we will go to court. Some personal injury lawyers like to take cases that are easy to settle. In the world of injury law, we call these "lay-downs" or cases that are pretty obvious will settle outside of court. Preparing for trial and litigating an injury claim against an insurance company isn't easy. O'Brien & Zenhder Law however has a documented history of injury litigation success.
Like we said above, Insurance Companies are billion-dollar financial firms. They have deep pockets to hire the attorneys they feel are best to protect them. We suggest hiring an attorney to fight for your financial rights. Call us now to find out what we can to do help you with a car accident injury claim.
Sacramento County Car Accident Injury Attorneys
John O'Brien and Grant Zehnder are top-rated Elk Grove and Sacramento County Car Accident Injury Attorneys. From AVVO to Martindale-Hubbell, both lawyers have been recognized as the top in their fields. However, it's not our law firm awards that we believe prove just how hard we fight for our clients. It's our client's own words that matter most to us. From Yelp to Google and even our YouTube page, our clients have become our biggest advocates. If you would like to hear from some of our clients, click here.
If you or a loved one have sustained injuries due to someone else's negligence please call our law firm now. If you're reading this after hours, and you want to contact us right away, please click here and fill out our 24 Hour Contact Form.