Big Rig Trucking Accident Shuts Down Sacramento Freeway
Posted on 8th January, 2020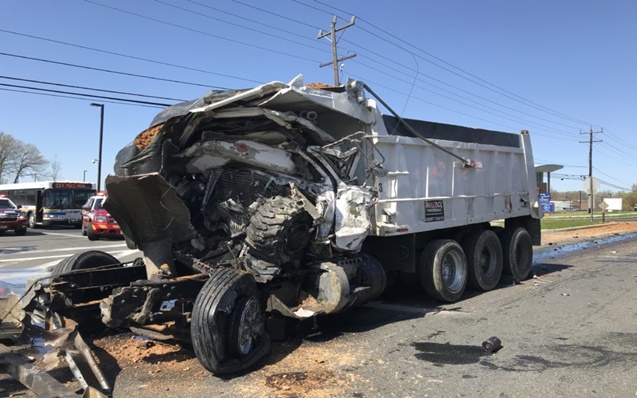 According to CBS News, a big rig carrying thousands of chickens crashed early Wednesday morning. Per California Highway Patrol the driver lost control and flipped his truck. Luckily for the driver, the accident took place in a rural area of Sacramento County. The driver sustained injuries but none were life-threatening. While we hope the driver recoveries quickly, this could have ended way worse. Truck drivers and big rig operators are held to higher standards than normal drivers. From the legal amount of alcohol they can have in their system to the length of time they can drive without resting, California enforces strict laws to protect everyone on the road. Large trucks can cause catastrophic injuries.
So, if you or a loved one have been hurt in a trucking accident what can you do. Well, for starters you can always file an injury claim. In fact, you can do this all by yourself through your insurance company or the insurance company representing the trucking company. However, you may not want to go that route. Trucking companies are large corporations. That means they have deep pockets and the financial backing to defend themselves. Too often 18-wheeler crashes and large trucking accidents cause major injuries and even fatalities. Getting a high six or seven-figure injury claim settled isn't easy and you may want to utilize an attorney to protect your financial rights.
If you, or a loved one, have sustained serious injuries caused by a truck driver please call (916) 714-8200 to schedule a free consultation. Our Sacramento County injury attorneys have helped accident victims recover well over one hundred million dollars. Don't take on an insurance company alone. Allow our Elk Grove truck accident lawyers to provide you information about your rights and legal options after an injury.
Truck Accident Injuries and Complications With Filing a Lawsuit
Accidents happen every day. Now, when two standard sedans collide the impact can range from a fender bender to catastrophic. With large trucks, it's a matter of simple physics. The larger size of the vehicle coupled with the weight of the load creates devastating results when they collide with a smaller compact car or sedan. In order to understand why trucking accident injury claims can create complications in the courtroom, you need to first understand how insurance companies make money.
Most of us assume insurance companies are built to protect us. Why wouldn't we? Every day we're bombarded with ads asking us if "we are in good hands" or "like a good neighbor" an insurance company will be there when we need them. While we do believe that insurance companies can be helpful, we also believe in not being nieve. Insurance firms are financial corporations. They make billions, if not trillions, of dollars every year. They make money by investing the money we pay in premium payments into projects, mutual funds, and investment vehicles. So, what's the problem?
Well, insurance companies don't like to take losses. They lose money when they pay big injury claims. Sometimes the injuries are so severe that truck accident lawsuit claims can climb into the high seven figures. In fact, back in September a trucking company was ordered to pay 42 million dollars after an accident. Insurance companies fight these types of lawsuits using experienced attorneys. Retaining your own lawyer might be beneficial. Our Elk Grove and Sacramento County truck accident lawyers have won well over $100,000,000.00. We know how to fight for your injury rights.
File a Truck Accident Injury Claim in Sacramento County
Our law firm knows that injury victims need support. Whether it's questions about how commercial trucking accident lawsuits work, or if you want to file a truck accident injury claim in Sacramento County, we can help. You can click here to contact our law firm, or if you want to talk to a Sacramento County truck accident attorney call us at (916) 714-8200. If you're looking for personal injury attorneys in Sacramento that are open 24 hours a day, click here. Our website allows for accident injury victims to contact our lawyers 24 hours a day, 7 days a week.
Top-Rated Truck Accident Injury Attorneys in Sacramento County
John O'Brien and Grant Zehnder are top-rated truck accident injury attorneys in Sacramento County. Mr. O'Brien holds a perfect 10 Avvo rating and has been recognized by Super Lawyers as a top-rated personal injury attorney. In addition, John has been awarded the highest level of AV Preeminent by Martindale-Hubbel, a distinguished honor reflecting his professional excellence. Our firm's newest partner, Mr. Grant Zehnder, also holds many accolades and accomplishments. Super Lawyers rated Grant as a Rising Star and Avvo awarded him a perfect 10 score as well.
So, why would you want to choose OZ LAW to handle your injury case? Yes, both attorneys have won multiple awards. We've also won well over one hundred million dollars for clients. However, if you were to ask our attorneys they would say it comes down to caring about clients. From our free consultations to our in-depth case reviews, we go above and beyond to help accident injury victims. Our lawyers take time to explain how injury law works. From our paralegals to our office management team, we make sure to put our clients' interests above everything else.
If you're considering retaining a Sacramento County injury attorney to handle a truck accident case give us a call. You can also click here to read about our case results or click here to watch client video testimonials. Remember, accident victims have rights. You deserve to be financially compensated. We fight to protect your best interests after an accident injury. Call OZ LAW now.