Best Personal Injury Lawyers in Elk Grove
Posted on 16th December, 2019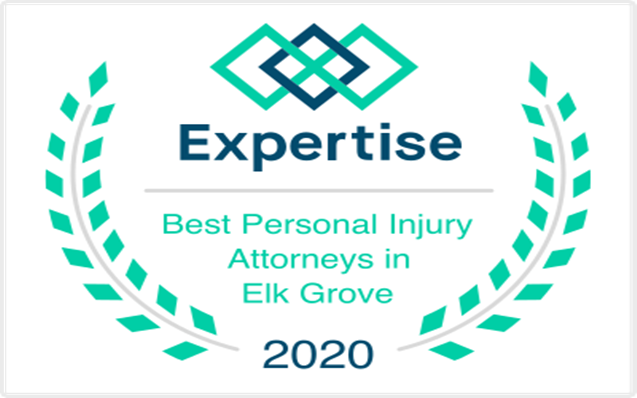 Our law firm was recently recognized by Expertise. John O'Brien and Grant Zehnder were awarded as the best personal injury lawyers in Elk Grove. Now, there are lots of quality attorneys throughout Sacramento County, but winning this award means a lot to our law firm. We've been fighting for the rights of injury victims for over 30 plus years. Over that time we have successfully recovered over one hundred million dollars for accident victims. While recovering financial losses is a big reason why injury victims reach out to our law firm, it's not the only reason. John and Grant are trusted legal advisors. They care about our community and our law firm believes in protecting our neighbors throughout Sacramento County.
OZ LAW understands that accident victims need results. Whether that means taking a case all the way to trial, or fighting to settle a claim outside of court, we aim to win. If you or a loved one have sustained injuries due to someone else's negligence give us a call. Our consultations are always free and we can even come to you. While you do have options when it comes to which law firm to hire, you may want to consider us. In fact, you might want to put us at the top of your list. Let's take a look at the other awards our attorneys have won.
Award-Winning Injury Litigation Attorneys
First and foremost, there truly is no such thing as the best lawyer. While our law firm is honored to have been awarded by Expertise, we always put our clients first. Instead of trying to find out who the best personal injury lawyers in Elk Grove are, we suggest hiring a law firm you trust. Yes, John and Grant have won numerous awards. Both lawyers hold perfect 10 Avvo ratings. In addition, Mr. O'Brien is AV-Preeminent rated and Mr. O'Brien was recognized as a Rising Star by Super Lawyers. However, above everything else, we believe our results stand out the most. We fight for the financial rights of injury victims.
If you've been injured in a car crash, slip and fall, or a trucking accident we may be able to help. The best part of our law firm is that we do not charge any money upfront. Our consultations are free, our case reviews are free, and we do not get paid unless we win. If you would like to talk to an Elk Grove injury attorney about a potential case please call us at (916) 714-8200. We have office locations in Elk Grove, Sacramento, and we service all of Sacramento County.
Case Results and Testimonials
If you've come across our website because you're searching for an injury attorney, check out our case results and testimonials. While winning the best personal injury attorneys in the Elk Grove award is an honor, our client's opinions are number one. We've been fighting for the rights of accident injury victims for over 30 years. In that time we have won well over one hundred million dollars for our clients. Call us at (916) 714-8200. Ask to speak with John or Grant, we are here to help.