Car Accident & Construction Accident Injury Lawyers Serving West Sacramento, CA
Both nationally and in West Sacramento, California, fifty percent of serious traffic collisions, as well as twenty percent of fatal traffic collisions occur at intersections. When reviewing West Sacramento's intersections there are some that are clearly more dangerous than others. We've listed below some of the major intersections where traffic collisions have occurred.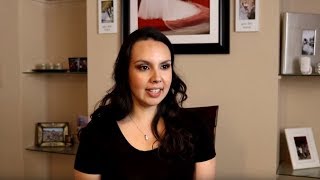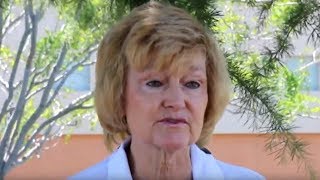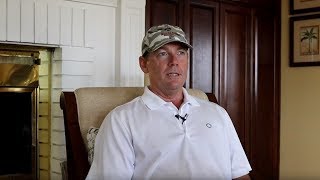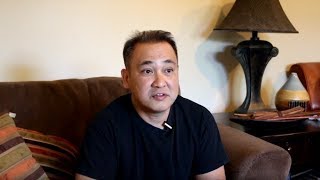 Have You Been Injured in a Car Accident in West Sacramento, CA?
Intersection car accident cases can be complicated and it is highly important to seek the help of an experienced lawyer who has dealt with these types of lawsuits before. There are deadlines and strict rules that apply to collecting compensation in the state of California, and without the assistance of an experienced attorney, you may lose your right to recover damages. Contact the O'Brien & Zehnder Law Firm at 800.722.4176 today for a free case evaluation. The motor vehicle accident cases we handle in West Sacramento, CA are included in these categories:
Attorneys Recovering Compensation From Insurance Companies
Intersections crashes can be some of the most devastating accident scenarios. With four flows of traffic intersecting and crossing in various paths, individuals may face a variety of dangerous situations.
If you or someone you know has suffered a serious accident at an intersection, it's critical to contact an experienced attorney without delay. The O'Brien & Zehnder Law Firm has handled hundreds of auto, trucking, motorcycle, bicycle and pedestrian intersection collisions. We have a long and proven history of defending our clients' rights, holding the accountable party responsible, and obtaining the maximum compensation on our client's behalf.
RECENT VERDICTS & SETTLEMENTS
$225K Injury Ends with Reconstructive Surgery
Fatal Elder Abuse and Negligence Case
$2.5 Mil Wrongful Death Claim
$2.3 Mil Wrongful Death Case
$1.3 Mil Greyhound Bus Accident
$2.5 Mil Wrongful Death After Truck Accident
$1.4 Mil Case Against Wal-Mart
$2 Mil Fatal Rear Ending by a Semi-Truck
$750K Mild TBI After Auto Accident
$180K Broad Side Car Accident Injury
$2 Mil Student Fatal Truck Accident
$550K Recovery from Contractor for Median Accident
$750K Automobile Accident
$4.5 Mil Product Liability
Major Car Accident Intersections & Crossroads in West Sacramento, CA
Lake Washington Blvd & Jefferson Blvd
Marshall Rd & Southport Pkwy
Oakland Bay Dr & Southport Pkwy
Southport Pkwy & Golden Gate Dr
Golden Gate Dr & Oakland Bay Dr
Southport Pkwy & Jefferson Blvd
Sacramento Ave & 5th St
Todhunter Ave & Riverbank Rd
Riverbank Rd & Harbor Blvd
Harbor Blvd & Dwight D. Eisenhower Hwy
Kegle Dr & Sacramento Ave
Harbor Blvd & Sacramento Ave
Harbor Blvd & Industrial Blvd
Del Monte St & Harbor Blvd
Linden Rd & Jefferson Blvd
4th St & C St
3th St & C St
4th St & B St
3th St & B St
4th St & Metro Ln
3th St & Metro Ln
Michigan Blvd & Jefferson Blvd
Jefferson Blvd & W Capitol Ave
Village Pkwy & Stonegate Dr
Stonegate Dr & Mallard Rd
Stonegate Dr & Muscovy Rd
Jefferson Blvd & Gregory Ave
Harbor Blvd & & W Capitol Ave
5th St & Tower Bridge Gateway
Tower Bridge Gateway & 4th Street
Tower Bridge Gateway & 3rd Street
C St & 4th Street
C St & 3rd Street
Tower Bridge Gateway & W Capitol Ave
Residential Communities We Serve in West Sacramento, CA
Arlington Oaks
Bridgeway Island
Bridgeway Lake
Broderick District
Bryce
Capitol Place
Citrus Street
Industrial Blvd
Linden Acres
Linden Loop
Linden South Liberty Park
Metro Place
Michigan-Glide-Sutter
Newport Estates
Riva by the River
Rivercrest
Serenity Cove
Southport
Sycamore and Evergreen
The Bridge District
The Rivers
United Communities
Washington
West Capitol Ave
Westside
Construction Site Injuries or Wrongful Death in West Sacramento, CA
Situated along the shore of the Sacramento River and connected to downtown Sacramento via the iconic Tower Bridge, West Sacramento has flourished in the past years. However, a building boom can come at a high cost as construction is a dangerous occupation. Construction sites are among the riskiest places to work, and sometimes accidents happen, in many cases as a result of someone else's negligence. When that's the case, the aftermath of a construction accident is an awful time for you and your family members. Frequently you will have to work with insurance adjusters and third parties who may try to deny you the compensation you are entitled to. You don't have to accept a settlement that is too low. Call our Elk Grove law firm or contact us online now. Our personal injury and wrongful death lawyers will fight on your behalf to get the compensation you deserve.
Construction projects in West Sacramento:
Linden Acres Water Main Replacement Project
Bridgeway Islands Water Meter Improvement Project
Westfield Village Water Main Improvement Project
Geospatial Mapping of City Utility Systems
West Capitol Avenue Road Rehabilitation Project
West Capitol Avenue Road Safety Enhancement
State Streets Infrastructure Rehabilitation Project
Riverfront Extension Project
Southport Sacramento River Levee Improvement Project
3101 Allan Avenue Project
200 Waterfront Place Headquarters
Jefferson Village Apartments
Kierland Subdivision
River Oaks
1801 West Capitol Avenue project
3250 Bevan Road Project
The Strand Apartments
Hilton Home2Suites
Bridgeview Office Building
301 D Street Multifamily Project
Le Five Indoor Soccer
Savoy
Newport Villas
Bridge District
Summerplace
Riverchase
Alura At Washington Square
Myer Ranch
Directions from West Sacramento, CA to Our Local Office
Driving directions from West Sacramento: Get on I-80BL E from Merkley Avenue and Jefferson Boulevard; take Highway 99 S to Laguna Boulevard in Elk Grove; take exit 287 from Highway 99 S; take Bond Road and East Stockton Boulevard to your destination; the firm's office is in Liberty Center 1 Building. The law office sign and building are visible from Highway 99.
Parking is abundant all around Liberty Center 1 Building.