Car Accident & Construction Accident Injury Lawyers Serving Shingle Springs, CA
Shingle Springs is a small community, one of the unique Sacramento suburbs. Although it is known for its convenient location and offers a rustic way of living to locals and a peaceful getaway to visitors, there are certain intersections in Shingle Springs that have become known for frequent auto accidents. Tragically, some of these accidents have been catastrophic, leaving drivers and their passengers seriously injured.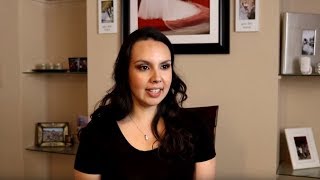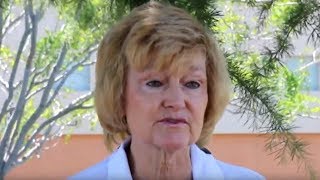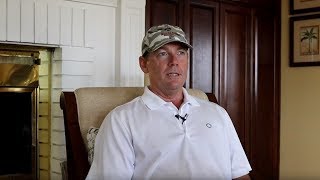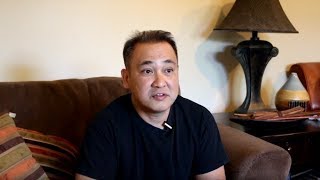 Have You Been Injured in a Car Accident in Shingle Springs, CA?
If you have been injured or if you've lost a loved one in an intersection car accident in Shingle Springs, you can get help from Elk Grove-based attorneys John M. O'Brien & Grant Zehnder. The O'Brien & Zehnder Law Firm can help whether you were in a motor vehicle accident, a bicycle accident, or a pedestrian accident. Call us now at 916.714.8200. The motor vehicle accident cases we handle in Shingle Springs, CA are included in these categories:
Attorneys Recovering Compensation From Insurance Companies
Although it is expected that car insurance will be of aid to the party that suffers injury in a traffic collision due to someone else's negligence, that is not always the case and the process itself can feel arduous. In addition, some insurance companies have developed a reputation of not treating people fairly nor making fair settlement offers.
The O'Brien & Zehnder Law Firm, a Elk Grove-based law firm, is a trusted source of help to such injured victims. If you have been injured in an accident, as the result of someone else's fault, contact us for your FREE consultation.
RECENT VERDICTS & SETTLEMENTS
$225K Injury Ends with Reconstructive Surgery
Fatal Elder Abuse and Negligence Case
$2.5 Mil Wrongful Death Claim
$2.3 Mil Wrongful Death Case
$1.3 Mil Greyhound Bus Accident
$2.5 Mil Wrongful Death After Truck Accident
$1.4 Mil Case Against Wal-Mart
$2 Mil Fatal Rear Ending by a Semi-Truck
$750K Mild TBI After Auto Accident
$180K Broad Side Car Accident Injury
$2 Mil Student Fatal Truck Accident
$550K Recovery from Contractor for Median Accident
$750K Automobile Accident
$4.5 Mil Product Liability
Major Car Accident Intersections & Crossroads in Shingle Springs, CA
Altair Way & Estrelitta Ct & N Star Dr
Vega Loop & Altair Way
Many Oaks Ln & Soap Plant Ln
Crosswood Dr & Many Oaks Ln
Meder Rd & Ponderosa Rd
N Shingle Rd & Green Valley Rd
Mother Lode Dr & S Shingle Dr
Green Valley Road & Ponderosa Road
Residential Communities We Serve in Shingle Springs, CA
Cameron Park Lake
Cameron Valley Estates
Cothrin Ranch
French Creek
Hacienda de Estrellas
Hillwood
Holiday Lake Dr/Foothill Dr
Latrobe
Many Oaks Ln
Meder & Ponderosa
Northview Cameron Park
Ridgewood Estates
Robert Mathews Pkwy
Royal Equestrian Estates
Shingle Road
Shingle Springs
South of Ponderosa High
S Shingle Rd
Sun Ridge Ranch
Construction Site Injuries or Wrongful Death in Shingle Springs, CA
Every year, there are hundreds of accidents in which workers are killed while working on construction sites. Hundreds of other workers are left unable to work, or even permanently disabled. If you or someone you love has been seriously injured through no fault of his or her own, you may be entitled to file a liability claim against those at fault for your injury. The damages you are entitled to in an injury claim may include medical and hospital bills, rehabilitation costs, and even loss of wages or pain and suffering. At the O'Brien & Zehnder Law Firm, our personal injury lawyers have recovered millions of dollars in settlements and verdicts for injury clients. Our Shingle Springs construction accident lawyers are knowledgeable in areas of law pertaining to construction accidents and work hard to obtain the maximum recovery for our client's injuries.
Construction projects in Shingle Springs:
San Stino Development
Tilden Park Development
Green Valley Road Corridor
Marble Valley/Lime Rock
Gas Station Project
Directions from Shingle Springs, CA to Our Local Office
Driving directions from Shingle Springs: Get on US-50 W from Ponderosa Road; follow US-50 W and Highway 99 S to Laguna Boulevard in Elk Grove; take exit 287 from Highway 99 S; take Bond Road and East Stockton Boulevard; the firm's office is in Liberty Center 1 Building located on East Stockton Boulevard between Elk Grove Boulevard and Bond Road. The building is visible to Highway 99.
Parking is abundant all around Liberty Center 1 Building.