Car Accident & Construction Accident Injury Lawyers Serving Sacramento, CA
Nationally, fifty percent of serious collisions, as well as twenty percent of fatal collisions, happen at intersections. Sacramento, California is not immune to such statistics. When reviewing Sacramento's intersections there are some that are clearly more dangerous than others.
Data visualization company, 1point21 Interactive, analyzed over 435,000 motor vehicle accident records to find out which intersections in California are the most dangerous. In their effort, they examined every motor vehicle crash recorded by the Statewide Integrated Traffic Records System (SWITRS) in 2015. Based on this 2015 crash data, Sacramento ranked second in the study with 13 dangerous intersections. According to the study, the most dangerous intersections in Sacramento are Los Robles Bl & Marysville Bl (with 22 injuries and one fatality reported in 2015), 28th St & Fruitridge Rd (with 23 injuries reported in 2015), and Jessie Av & Norwood Av (with 22 injuries reported in 2015). We've listed below other major intersections where traffic collisions have occurred.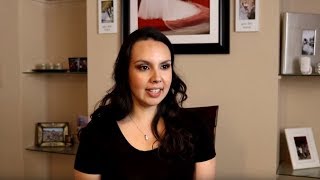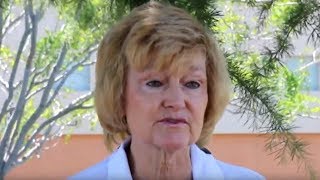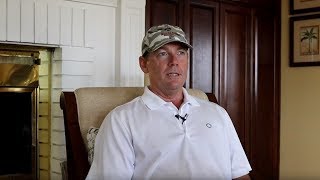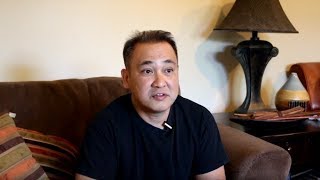 Have You Been Injured in a Car Accident in Sacramento, CA?
When you need help and desire justice following a car accident in California and don't know where to turn, call Elk Grove-based personal injury attorney, John M. O'Brien, for the experienced legal representation that you require. Having the right lawyer working on your behalf is the best way to ensure that you recover compensation for your damages and hold the person responsible accountable for the harm you've suffered due to their wrongdoing. Contact the O'Brien & Zehnder Law Firm at 800.722.4176 today for a free case evaluation. The motor vehicle accident cases we handle in Sacramento, CA are included in these categories:
Attorneys Recovering Compensation From Insurance Companies
It's important to know if an intersection is considered dangerous because if a serious accident occurs, besides a driver's negligence, a "defective highway design" could be a contributing factor.
In the event that road defects contributed or caused an accident, the government entity responsible for the design and/or maintenance of that road may be held responsible for the accident and any resulting injuries. In such incidents, it is important to get an experienced highway defect lawyer involved.
The O'Brien & Zehnder Law Firm has handled hundreds of auto, trucking, motorcycle, bicycle and pedestrian intersection collisions. We have a long and proven history of defending our clients' rights, holding the accountable party responsible, and obtaining the maximum compensation on our client's behalf.
RECENT VERDICTS & SETTLEMENTS
$225K Injury Ends with Reconstructive Surgery
Fatal Elder Abuse and Negligence Case
$2.5 Mil Wrongful Death Claim
$2.3 Mil Wrongful Death Case
$1.3 Mil Greyhound Bus Accident
$2.5 Mil Wrongful Death After Truck Accident
$1.4 Mil Case Against Wal-Mart
$2 Mil Fatal Rear Ending by a Semi-Truck
$750K Mild TBI After Auto Accident
$180K Broad Side Car Accident Injury
$2 Mil Student Fatal Truck Accident
$550K Recovery from Contractor for Median Accident
$750K Automobile Accident
$4.5 Mil Product Liability
Major Car Accident Intersections & Crossroads in Sacramento, CA
Los Robles Bl & Marysville Bl
28th St & Fruitridge Rd
Jessie Av & Norwood Av
Fruitridge Rd & Martin Luther King Jr Bl
Bowling Dr & Florin Rd
Arena Bl & Truxel Rd
Florin Rd & Power Inn Rd
Northgate Bl & San Juan Rd
Garfield Av & Greenback Ln
Garden Hwy & Truxel Rd
Bruceville Rd & Cosumnes River Bl
Howe Av & Hurley Wy
Amherst St & Meadowview Rd
24th St & Florin Rd 18 
12th Ave & 30th St 15
25th St & W St 15
25th St & X St 15
29th St & l Saint Capitol Avenue Aly 14
30th St & Capitol Avenue N St Aly 13
10th St & W St 12
12th St & Sr St G Aly 12
30th St & N St 12
24th St & Meadowview Rd 11
24th St & W St 11
29th St & l St 1
Stockton Blvd & Fruitridge Rd 
Meadowview Road & 24th Street, 
Franklin Boulevard & Fruitridge Rd 
Cosumnes River Blvd & Bruceville Rd 
Mack Road & Valley High Drive 
Elder Creek Road & Stockton Blvd 
12th Street & B Street 
Franklin Boulevard & Mack Road, 
Folsom Boulevard & Howe Avenue
Watt Ave & El Camino
Walerga Rd & Elverta Rd
Howe Ave & Hurley Way
Ethan Way & Hurley Way
8.Stockton Blvd & Florin Road
Marconi Blvd & Fair Oaks
Residential Communities We Serve in Sacramento, CA
Alhambra Triangle
Alkali Flat & Mansion Flats
Antelope
Arcade Oaks
Arcade Village
Arcadian Village
Arden West
Arena Centro
Aspen Village
Avondale
Azevedo Tract
Ben Ali
Beyerford Heights
Bohemian Park
Bothwell
Boulder Glen
Boulevard Park
Bowling Green
Brentwood
Brittany Park
Business Park Dr
Butterfield-Riviera East
Cabrillo Park
Cadillac Drive
Calvine Crossing
Campus Commons-Nepenthe
Cannon Industrial Park
Carefree Senior Living
Carlin Ave
Casa de Flores
Caymus Park
Cedarwood
Central Oak Park
Chapel-Bishop Way
Church Hill Downs
Churchill Down
College Glen
College Greens Center
College Greens East
College Oak Orange Grove
College Town
Colonial Estates
Colonial Heights
Colonial Manor
Colonial Village
Cottonwood
Country Club
Country Estates
Countryside
Creekside
Curtis Park
Deerfield/Mesa Grande
Del Paso Heights
Delta Park Hills
Detroit Community
Dias Ave
Downtown
Eagles Nest Road
Eastern Mission
East Sacramento
Edison Ave/Watt Ave
Elder Creek/Bradshaw
Elk Grove
Elkhorn Blvd
Elmhurst
Elsie-Powering-Gerber
Estates Folsom
Evergreen Commons
Evergreen Estates
Excelsior- Grantline
Fairways
Fernandez
Florin
Foothill Farms
Fruitridge Manor
Fruitridge Vista
Gateway Oaks
Gateway Park Rd
Gerber/Southwoods
Glenbrook
Glen Elder
Golden Meadow
Golden Palms Mobile
Golf Course Terrace Estates
Greater Lawrence Park
Greenhaven
Greentree
Green Tree
Greenwood Oaks
Hagginwood
Hampton Village
Hazelwood Ave
Heritage Park
Hillcrest
Hillsdale 30 AMD
Hillsdale Estates
Hollywood Park
Holyoke
Hope Ranch
Howe Park West
Johnson Heights
Kiefer Blvd and Bradshaw
Labour
Land Park
Larchmont Chardonnay
Larchmont Riviera
La Riviera
La Villita by Howe Park
Lemon Hill
Lindale
Longview
Mack Road
Madison/I-80
Mangan Park
Maple School/The Avenues
Mariemont-Mission Acres
Marshall School - New Era Park
McKinley Village
Meadowview
Med Center
Midtown
Mira Loma
Mission Oaks North
Myrtle and Date
Myrtle Yaroslav
Napier Way
Natomas Creek
Natomas Crossing
Natomas Park West
Newton Booth
Noralto
North ARC
Northbrook
North City Farms
North Country
Northgate
North Highlands
North Laguna Creek
North Sac-Del Paso Park
Oak Knoll
Old North Sacramento
Parkland Estates
Parkway East
Parkway Estates
Pasadena Vale
Pasadena/Woodpointe Cir
Phoenix Park
Piazza Del Sol
Pocket
Point West
Pollack Ranch
Poverty Ridge
Power Inn PBID
Provence
Raley
Rancho Villa
Ravenwood Ave
Redwater Loop
Regency Park Natomas
Richardson Village
Richmond Grove
Ridgepoint
River College/Myrtle Ave
River College Square
Rivercrest
Riverdale North Village
River Park
River View
Riverwind Place
Robert Frost Park
Robertson Avenue
Robla
Rolling Meadows
Rosemont
Rp - Sports Complex
Sacramento/Carmichael
Sacramento Marina
Sandra Heights
Selby Ranch
Sienna Vista
Sierra Oaks East
Sierra Oaks Vista
Silver Legends
Sky Parkway
Southeast Village
Southern Pacific / Richards
Southgate
South Natomas
Southside Park
Stockton Blvd
Strawberry Creek
Strawberry Manor
Suncountry
Sundance Lake
Swallows Nest
Swanston Estates
Tahoe Park
Tallac Village
Terrace Downs & Zachary
The Phoenix
Tiffany
Tyler Hillsdale
Upper Broadway X St
Valley Hi
Valleyview Acres
Villa Drive and Peale
Village 5
Village 7
Village Green
Vineyard
Vintage Park East
Walnut Ave
Westlake
West Montclair
West Parke
Westshore
Whitehall to Marlborough
Whitney Eastern
Wildhawk
Wilhaggin
Willowcreek
Willow Glen
Wills Acres
Winding Way/Auburn Blvd
Witter Ranch
Woodbine
Woodlake
Wyndgate
Youngs Heights
Z'Berg Park
Construction Site Injuries or Wrongful Death in Sacramento, CA
If you or a loved one has been seriously injured in a Sacramento construction accident, it is critical that you contact a knowledgeable personal injury attorney right away. An experienced accident attorney can begin an investigation into all of the factors that contributed to the incident and help you recover some of the losses associated with your accident. Typically, construction site accidents will be covered by workers compensation laws. However, these payments often are too low to cover all the costs related to the injury, especially in the case of wrongful death. Therefore, it is often wise to examine the possibility of bringing a civil claim. You may be able to bring a civil claim when another party, other than the employer, may be held responsible for the injury. Examples of a third party include another contractor, the manufacturer of faulty equipment, or the owner of an unsafe premise where you worked. If you or a loved one has been injured in a construction site accident, please contact the experienced personal injury lawyers at the O'Brien & Zehnder Law Firm.
Construction projects in Sacramento:
1717 S
Community Center Theater
10K
17 Central
Memorial Auditorium Renovation
Powerhouse Science Center
Mansion Inn
Railyards
Sacramento Convention Center
20PQR
1430 Q
O Street Offices
Marshall Hotel/Hyatt Centric
Downtown Riverfront Streetcar
The Mill at Broadway
The Bridge District
800 Block of K
601 Capitol Mall
Tower 301
Railyards Mixed-Use
Cathedral Square Condominiums
The Docks Project
Metropolitan
1500 S
QArt Lofts
Fort Sutter Hotel
Yamanee
Delta Lane
State Resource Building
21st & U Street
CADA R Street Garage
Vanir Tower
Kaiser Hospital
Museum of Railroad Technology
County Courthouse
Directions from Sacramento, CA to Our Local Office
Driving directions from Sacramento: Get on Highway 99 S/I-80BL E/US-50 E; continue on Highway 99 S to Elk Grove; take exit 287 from Highway 99 S; take Bond Road and East Stockton Boulevard; the firm's office is in Liberty Center 1 Building located on East Stockton Boulevard between Elk Grove Boulevard and Bond Road. The law office sign and building are visible from Highway 99.
Parking: There is abundant parking all around Liberty Center 1 Building.