Car Accident & Construction Accident Injury Lawyers Serving Placerville, CA
Placerville, California is known for its convenient location while offering a peaceful getaway to its residents and visitors. Despite its inviting atmosphere, there are certain intersections within Placerville that have become known for frequent auto accidents. Tragically, some of these accidents have been catastrophic, leaving drivers and/or their passengers seriously injured. We've listed below some of the major intersections where traffic collisions have occurred.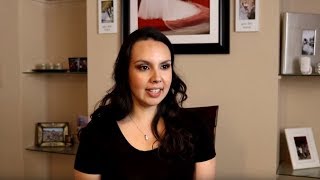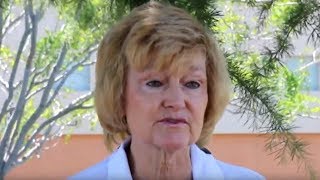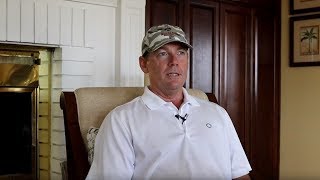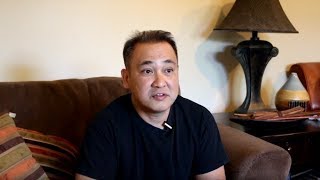 Have You Been Injured in a Car Accident in Placerville, CA?
When you need help and desire justice following a car accident in California and don't know where to turn, call Elk Grove-based personal injury attorneys, John M. O'Brien & Grant Zehnder, for the experienced legal representation that you require. Our attorneys have earned a superior reputation throughout California as being top litigators of complicated personal injury cases. Contact the O'Brien & Zehnder Law Firm at 800.722.4176 today for a free case evaluation. The motor vehicle accident cases we handle in Placerville, CA are included in these categories:
Attorneys Recovering Compensation From Insurance Companies
It's important to know if an intersection is considered dangerous because if a serious accident occurs, besides a driver's negligence, a "defective highway design" could be a contributing factor.
In the event that road defects contributed or caused an accident, the government entity responsible for the design and/or maintenance of that road may be held responsible for the accident and any resulting injuries. In such incidents, it is important to get an experienced highway defect lawyer involved.
The O'Brien & Zehnder Law Firm has handled hundreds of auto, trucking, motorcycle, bicycle and pedestrian intersection collisions. We have a long and proven history of defending our clients' rights, holding the accountable party responsible, and obtaining the maximum compensation on our client's behalf.
RECENT VERDICTS & SETTLEMENTS
$225K Injury Ends with Reconstructive Surgery
Fatal Elder Abuse and Negligence Case
$2.5 Mil Wrongful Death Claim
$2.3 Mil Wrongful Death Case
$1.3 Mil Greyhound Bus Accident
$2.5 Mil Wrongful Death After Truck Accident
$1.4 Mil Case Against Wal-Mart
$2 Mil Fatal Rear Ending by a Semi-Truck
$750K Mild TBI After Auto Accident
$180K Broad Side Car Accident Injury
$2 Mil Student Fatal Truck Accident
$550K Recovery from Contractor for Median Accident
$750K Automobile Accident
$4.5 Mil Product Liability
Major Car Accident Intersections & Crossroads in Placerville, CA
Gold Hill Rd & Lotus Rd
Bucks Bar Rd & Pleasant Valley Rd
Cedar Ravine Rd & Pleasant Valley Rd
Bucks Bar Rd & Sand Ridge Rd
Bucks Bar Rd & Mt Aukun Rd
Carson Rd & School St & Rosier St
Mosquito Rd & Lincoln Hwy
Mosquito Rd & Dimity Ln
Cedar Ravine Rd & Main St
Newtown Rd & Ford Jim Rd
Georgetown Rd & Rock Creek Rd
Gold Hill Rd & Cold Springs Rd
Missouri Flat Rd & El Dorado Rd
Mosquito Rd & Rock Creek Rd
Coloma Rd & Combellack Rd
Union Ridge Rd & Carson Rd
Union Ridge Rd & Mosquito Rd
Newtown Rd & Pleasant Valley Rd
Pleasant Valley Rd & Mt Aukum Rd & Sly Park Rd
Lincoln Hwy & Coloma Rd
Forni Rd & Enterprise Dr
Missouri Flat Rd & Forni Rd
Residential Communities We Serve in Placerville, CA
Acorn Hill
Arrowbee
Baker Rd
Big Cut Road
Big Oak
Bridgeview/Blue Jay
Broadway
Bucks Bar Road
Carson Rd
Cedar Oak
Chrome Ridge
Cold Springs
Diana Street
Downtown Placerville
Fort Jim
Georgetown Rd
Gold Hill
Grassy Run
Greenstone Country
Green Valley Dr
Green Valley Oaks
Kelsey
Lotus and Coloma
Mineral
Missouri Flat Rd
Morrene Dr
Mosquito/Swansboro Country
Nashville Trail Csd
Oak Hill
Oak Knoll Estates
Oak Terrace / Northridge
Placerville Airport
Placerville/ Mosquito Rd
Pleasant Valley
Rising Hill
Riverwood
Scotch Pine Lane
Silverlode
Skyline
Smith Flat Rd
Spring, Tunnel & Coloma
Still Meadow
Texas Hill Estates
Wally World
Washington Street
Woodridge
Construction Site Injuries or Wrongful Death in Placerville, CA
Personal injury lawyers support individuals who have been injured, usually through no fault of their own. At the O'Brien & Zehnder Law Firm, we are dedicated to helping people recover financial losses for injuries related to a construction site accident. Tort law allows injured individuals to sue a third-party who was responsible for their construction site injury. Situations such as defective equipment or products, motor vehicle accident injuries, toxic exposure, and similar circumstances are covered under tort law. Our Placerville construction site injury attorneys know that many details are challenging to understand. To determine whether or not a construction site injury qualifies for a tort action, please call a personal injury lawyer from the O'Brien & Zehnder Law Firm in Elk Grove.
Construction projects in Placerville:
Footbridge over Hangtown Creek
Placerville Heritage Homes
Canine Training Facility
112 Room Hotel Project
Downtown Placerville Historic District
Placerville Estates
Directions from Placerville, CA to Our Local Office
Driving directions from Placerville: take Bedford Avenue to US-50 W/El Dorado Freeway; continue on US-50 W/El Dorado Freeway to Elk Grove; take exit 287 from Highway 99 S; take Bond Road and East Stockton Boulevard to your destination; the firm's office is in Liberty Center 1 Building located on East Stockton Boulevard between Elk Grove Boulevard and Bond Road. The law office sign and building are visible from Highway 99.
Parking: Lot parking is generally available around Liberty Center 1 Building.