Car Accident & Construction Accident Injury Lawyers Serving Lodi, CA
A study performed by State Farm Insurance highlighted a frightening trend, Sacramento County roadway intersections are some of the most dangerous in the country and the town of Lodi is no stranger to this reality. Intersections, as a general rule, are dangerous because of the obvious threats of driver mistakes, inaccurate assumptions about the actions of another driver and visibility issues. If you have been in a Lodi intersection accident, call an experienced car accident lawyer for crucial information and to help you get the compensation you deserve. A car accident attorney will seek to hold negligent motorists or those responsible for designing and/or maintaining our roads responsible for the harm that they have caused.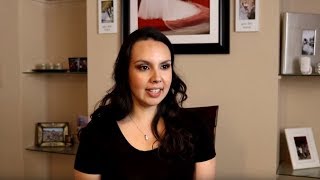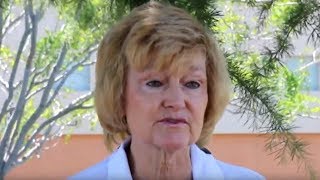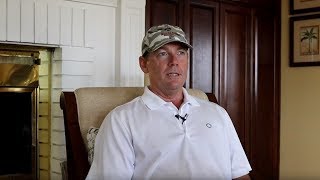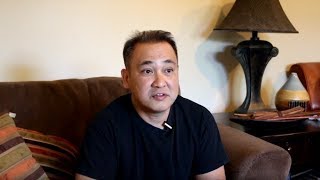 Have You Been Injured in a Car Accident in Lodi, CA?
In California, driving is like breathing, a necessary part of life that we don't think about when performing. Although necessary, driving can be risky for life and health. If you or a member of your family has been seriously injured in a motor vehicle accident, at the O'Brien & Zehnder Law Firm you will find lawyers who have experience handling car accident cases that are similar to your own. Contact us at 800.722.4176 today for a free intersection accident case consultation. The motor vehicle accident cases we handle in Lodi, CA include:
Attorneys Recovering Compensation From Insurance Companies
Intersections have always been an issue for motorists. People drive through intersections without stopping, pull out in front of others or tend to ignore the traffic control signals.
Regularly, intersections are the scene of numerous minor and serious motor vehicle crashes, such as rear-end crashes, angle crashes, t-bone collisions, sideswipes and of failures to negotiate the curve when approaching the intersection.
If you have suffered an injury in a car accident at an intersection due to the carelessness of an individual or an institution, the Elk Grove-based O'Brien & Zehnder Law Firm can defend your rights. Our car accident lawyers have experience performing contested liability investigations in intersection accident cases.
RECENT VERDICTS & SETTLEMENTS
$225K Injury Ends with Reconstructive Surgery
Fatal Elder Abuse and Negligence Case
$2.5 Mil Wrongful Death Claim
$2.3 Mil Wrongful Death Case
$1.3 Mil Greyhound Bus Accident
$2.5 Mil Wrongful Death After Truck Accident
$1.4 Mil Case Against Wal-Mart
$2 Mil Fatal Rear Ending by a Semi-Truck
$750K Mild TBI After Auto Accident
$180K Broad Side Car Accident Injury
$2 Mil Student Fatal Truck Accident
$550K Recovery from Contractor for Median Accident
$750K Automobile Accident
$4.5 Mil Product Liability
Major Car Accident Intersections & Crossroads in Lodi, CA
Highway 99 & Highway 12
Highway 12 & S Cherokee Ln
W Sargent Rd & S Lower Sacramento Rd
W Lodi Avenue & N Lower Sacramento Rd
The corner of Lodi and Mills Avenues
N Lower Sacramento Rd & W Elm Street
N Lower Sacramento Rd & W Turner Rd
W Turner Rd & Lower Sacramento Rd
W Turner Rd & N Ham Ln
E Turner Rd & N Stockton St
W Elm Street & N Ham Ln
N Stockton St & E Lockeford St
Residential Communities We Serve in Lodi, CA
The Vine
Orchard Lane
Belluno
Victoria at Destinations
Villa Point at Destinations
Montevello
Charlotte's Oaks
Calaveras Place
Seasons at Sterling Meadows
The Elements at Sterling Meadows
Indigo at Sterling Meadows
Parkview At Sterling Meadows
Stonecrest At Sterling Meadows
Montair At Sterling Meadows
Cambria At Fieldstone
Madeira East - Aveiro III
Madeira East - Prado IV
Madeira East - Viana III
The Grove
Laguna Ranch
Classics At Poppy Lane
Capital Reserve
Willow Creek At Monterey Village
Latitudes In Elk Grove
Park View At Whitney Ranch
Shoreline At Summer Lake
Avalon Hills
Crystal Cove At River Island
Venture At The Collective
Sheldon Terrace
Construction Site Injuries or Wrongful Death in Lodi, CA
Regularly on construction sites, individuals face dangers while working around and on ladders, cranes, forklifts, power conveyors, scaffolding, trenches or while handling power tools and other dangerous equipment. Even though safety rules mandated by the state or federal authorities are in place, construction site accidents can still cause catastrophic injury and even death. The collapse of defective scaffolding can lead to serious injuries such as back injuries, brain injuries, broken bones or paralysis. When ladders collapse, a worker's life can change for a lifetime. Disfigurement, permanent disability or long-term medical conditions can occur after cave-ins, explosions, equipment malfunctions, and accidents during demolition operations. Every construction site accident case should be investigated by a personal injury attorney knowledgeable about the industry. At the O'Brien & Zehnder Law Firm, we have extensive knowledge and experience in all types of construction site accidents.
Construction projects in Lodi:
Kettleman Lane & Lower Sacramento Road
Richards Ranch
Thayer Ranch
Kettleman Lane & New Beckman Lane
Tienda Drive
Guild Avenue
Bennett – Iris Drive
Directions from Lodi, CA to Our Local Office
Driving directions from Lodi: Get on CA-99 N from East Lockeford Street; follow CA-99 N to East Stockton Boulevard in Elk Grove; take exit 286 from CA-99 N; continue on E Stockton Blvd; the firm's office is in Liberty Center 1 Building located on East Stockton Boulevard between Elk Grove Boulevard and Bond Road.
Parking is abundant all around Liberty Center 1 Building.