Car Accident & Construction Accident Injury Lawyers Serving Dixon, CA
Dixon is a little country town in northern Solano County, located 23 miles from Sacramento. More than an exit off Highway 80 where you can stop and buy gas for your car, there is a pleasant downtown region with shops, restaurants, and even a railroad stop where passenger trains pass through. Its location provides easy access to the attractions of Sacramento and San Francisco, the Napa and Sonoma wine regions, the rugged Northern California Coast and Lake Tahoe. With so much activity that travels through this small town, it is not surprising that records reveal specific highway entries, as well as intersections, where auto accidents have become unexceptional. Tragically, some of these accidents have been catastrophic, leaving drivers and/or their passengers seriously injured.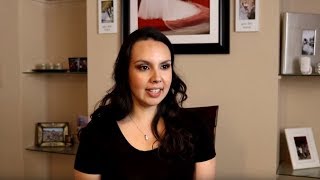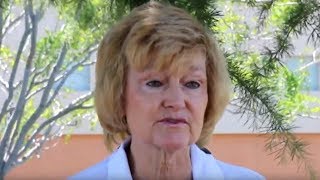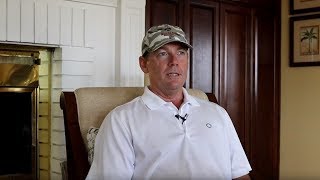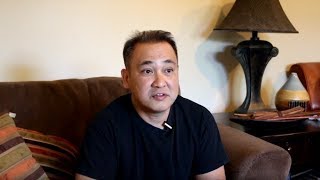 Have You Been Injured in a Car Accident in Dixon, CA?
If you have been injured or if you've lost a loved one in an intersection car accident in Dixon, you can get help from Elk Grove-based attorney John M. O'Brien. The O'Brien & Zehnder Law Firm can help whether you were in a motor vehicle accident, a bicycle accident, or a pedestrian accident. Call us now at 916.714.8200. The motor vehicle accident cases we handle in Dixon, CA are included in these categories:
Attorneys Recovering Compensation From Insurance Companies
Although it is expected that car insurance will be of aid to the innocent party that suffers injuries in a traffic collision, it's not always the case and the process itself can feel arduous.
In addition, some insurance companies have developed a reputation of not treating people fairly nor making fair settlement offers.
The O'Brien & Zehnder Law Firm, an Elk Grove-based law firm, is a trusted source of help to such injured victims. If you have been injured in an accident, due to no fault of your own, contact the O'Brien & Zehnder Law Firm for your FREE consultation.
RECENT VERDICTS & SETTLEMENTS
$225K Injury Ends with Reconstructive Surgery
Fatal Elder Abuse and Negligence Case
$2.5 Mil Wrongful Death Claim
$2.3 Mil Wrongful Death Case
$1.3 Mil Greyhound Bus Accident
$2.5 Mil Wrongful Death After Truck Accident
$1.4 Mil Case Against Wal-Mart
$2 Mil Fatal Rear Ending by a Semi-Truck
$750K Mild TBI After Auto Accident
$180K Broad Side Car Accident Injury
$2 Mil Student Fatal Truck Accident
$550K Recovery from Contractor for Median Accident
$750K Automobile Accident
$4.5 Mil Product Liability
Major Car Accident Intersections & Crossroads in Dixon, CA
S 1st St & E A St & W A St 
Porter St & N Adams St & E A St & W A St 
Pitt School Rd & W A St 
Pitt School Rd & Evans Rd
Stratford Ave & N Lincoln St
Residential Communities We Serve in Dixon, CA
Central Dixon
Creekside/Miller
Dixon Northwest Park
Gretchen Higgins
Hall Memorial Park
Lincoln - Hillview
Patwin Park
Pembroke Way South
S 1st St
Sievers
Stratford - Lincoln
Upper Regency Pkwy
Valley Glen
Watson Ranch/NW Park
Westside Park
Construction Site Injuries or Wrongful Death in Dixon, CA
Construction workers face greater accident risks than workers in most other industries. Even if they do everything they can to protect themselves, they are still vulnerable if products used on the construction site turn out to be defective or if other people around them act negligently. If you are a construction worker and you were injured on the job, you probably know that you may qualify for workers' compensation benefits. However, if your injuries were caused by someone other than your employer, for example by the use of a defective product you may be able to pursue additional compensation. If you were injured in a Dixon construction site accident, you should discuss your case with an experienced personal injury attorney who can help you pursue every available path to full compensation for your injuries. The attorneys at the O'Brien & Zehnder Law Firm have a track record of successful outcomes in cases involving workers injured on construction sites. Call us for a free consultation, and find out how we can build the strongest case possible on your behalf. We work tirelessly to get prompt compensation for our clients and we get paid only if our clients get compensated.
Construction projects in Dixon:
Homestead
City Of Dixon Innovation Village
Altec
O'Reilly Auto Parts
Dixon Town Center
Flying J Travel Plaza
Recology
Travis Credit Union
Directions from Dixon, CA to Our Local Office
Driving directions from Dixon: take I-80 E; continue on I-80 E; take Highway 99 S to Laguna Boulevard in Elk Grove; take exit 287 from Highway 99 S; take Bond Road and East Stockton Boulevard; the firm's office is in Liberty Center 1 Building located on East Stockton Boulevard between Elk Grove Boulevard and Bond Road. The law office sign and building are visible from Highway 99.
Parking: There is abundant parking all around Liberty Center 1 Building.