Car Accident & Construction Accident Injury Lawyers Serving Davis, CA
Davis is noted for its desirable quality of life and its seeming small-town atmosphere. It is also well known as an environmentally aware and socially innovative city, with more than 50 miles of bicycle paths and more bicycles per capita than any other city in the nation. However, within this small city, there are highway entries, as well as intersections, where auto accidents have become unexceptional. Tragically, some of these accidents have been catastrophic, leaving drivers and/or their passengers seriously injured.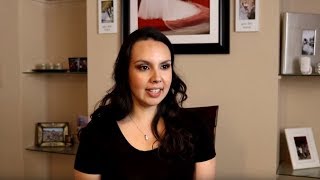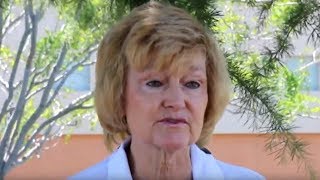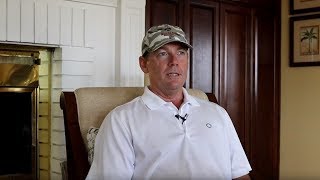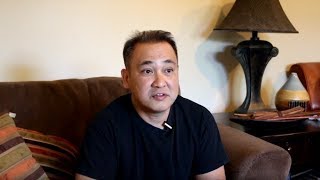 Have You Been Injured in a Car Accident in Davis, CA?
It is imperative that you seek the help of an experienced attorney who has successfully managed car accident lawsuits before in order to ensure you receive maximum compensation for your losses. At the O'Brien & Zehnder Law Firm, we work based on a contingency fee, which means that you pay us nothing until your compensation check is issued, and if we do not win money for you, you owe us nothing. Call us at 800.722.4176. The motor vehicle accident cases we handle in Davis, CA are included in these categories:
Attorneys Recovering Compensation From Insurance Companies
Although it is expected that car insurance will be of aid to the innocent party that suffers injuries in a traffic collision, it's not always the case and the process itself can feel arduous.
In addition, some insurance companies have developed a reputation of not treating people fairly nor making fair settlement offers.
The O'Brien & Zehnder Law Firm, an Elk Grove-based law firm, is a trusted source of help to such injured victims. If you have been injured in an accident, due to no fault of your own, contact the O'Brien & Zehnder Law Firm for your FREE consultation.
RECENT VERDICTS & SETTLEMENTS
$225K Injury Ends with Reconstructive Surgery
Fatal Elder Abuse and Negligence Case
$2.5 Mil Wrongful Death Claim
$2.3 Mil Wrongful Death Case
$1.3 Mil Greyhound Bus Accident
$2.5 Mil Wrongful Death After Truck Accident
$1.4 Mil Case Against Wal-Mart
$2 Mil Fatal Rear Ending by a Semi-Truck
$750K Mild TBI After Auto Accident
$180K Broad Side Car Accident Injury
$2 Mil Student Fatal Truck Accident
$550K Recovery from Contractor for Median Accident
$750K Automobile Accident
$4.5 Mil Product Liability
Major Car Accident Intersections & Crossroads in Davis, CA
Denali Dr & Shasta Dr
Denali Dr & W Covell Blvd
Central Way & Barry Rd
Central Way & Sharon Ave
Pole Line Rd & E Covell Blvd
Alhambra Dr & E Covell Blvd
Alhambra Dr & Russell Blvd
Alhambra Dr & W Covell Blvd
Pole Line Rd & 5th St
4th St & 5th St
Shast Dr & W Covell Blvd
Pole Line Rd & E Covell Blvd
La Rue Rd & Russell Blvd
5th St & Alhambra Dr
Anderson Rd & F St
Dwight D. Eisenhower Hwy & Olive Dr
W Covell Blvd & E Covell Blvd & F St
Mace Blvd & Chiles Rd
Danbury St & Lillard Dr
Cowell Blvd & Pole Line Rd
Lake Blvd & W Covell Blvd
W Covell Blvd & Sycamore Ln
Russell Blvd & Arlington Blvd
Sycamore Ln & Russell Blvd
Pole Line Rd & Moore Blvd
Cowell Blvd & Chiles Rd & Drummond Ave
Cowell Blvd & Mace Blvd
Residential Communities We Serve in Davis, CA
Arbors at Oakshade
Aspen
Binning Tract
Birch
Cannery
Carmelo
Central Davis
Covell Farms
Davis Apartments
Davis Manor
Downtown
East Central
El Macero
Evergreen
Frogs
Green Meadows
Holmes
Hutchison Drive
Lake Alhambra Estates
La Rue Park
Mace Ranch
Northstar
Old East Davis
Olive Drive
Parkside
Pioneer Park
Renaissance
Richmond American Homes
Rose Creek
Royal Oaks/Waggner Ranch
Slide Hill Park
South Davis/West Park
Stonegate
Sunrise
Sycamore
The Cottages
University Village Apartments
Verona
Village Homes
West Central
West Plainfield
West Village
Wildhorse
Willowbank
Willowcreek
Windmere I
Wisteria/Larue
Woodbridge
Zaragoza La Coruna
Construction Site Injuries or Wrongful Death in Davis, CA
If you have suffered an injury on a construction site, the experienced construction accident lawyers at the O'Brien & Zehnder Law Firm can help. We can carefully review the circumstances involved in your accident and identify the options that you have to recover compensation, including the possibility of a personal injury claim. Because we work on a contingency fee basis, you do not pay for our assistance unless we are able to successfully recover compensation for you. We offer a free consultation to review your case and discuss your legal options.
Construction projects in Davis:
Mace Ranch Innovation Center
Paul's Place
Plaza 2555
Research Park Mixed-Use
Theta Xi Redevelopment Project
University Commons
1111 Richards Hotel
3820 Chiles Road Apartments
B Street Residences
Cannery Subdivision
Chiles Ranch Subdivision
Davis Live Student Housing
Grande Subdivision
Hyatt House Hotel
Lincoln 40 Apartments
Mace Alhambra Office/R&D
Marriott Residence Inn
Nishi Student Apartments
Sterling 5th Street Apts.
Trackside Center
West Davis Active Adult Community
Directions from Davis, CA to Our Local Office
Driving directions from Davis: get on I-80 E from Richards Boulevard; follow I-80 E, I-80BL E/US-50 E/Capital City Freeway and Highway 99 S to Laguna Boulevard in Elk Grove; take exit 287 from Highway 99 S; take Bond Road and East Stockton Boulevard; the firm's office is in Liberty Center 1 Building located on East Stockton Boulevard between Elk Grove Boulevard and Bond Road.
Parking: There is abundant parking all around Liberty Center 1 Building.