Car Accident & Construction Accident Injury Lawyers Serving Carmichael, CA
Carmichael is a growing suburb of Sacramento. It is known for its easy access to the American River, long scenic bike trails, and beautiful parks. As this community continues to attract new visitors every year, it is not surprising that records reveal specific highway entries, as well as intersections, where auto accidents have become unexceptional. Tragically, some of these accidents have been catastrophic, leaving drivers and/or their passengers seriously injured.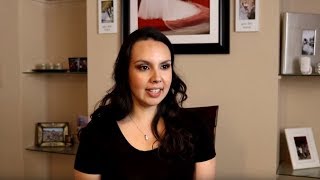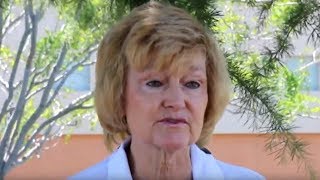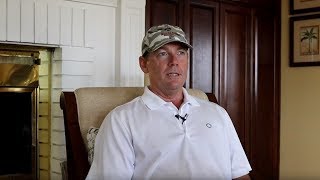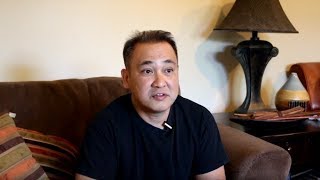 Have You Been Injured in a Car Accident in Carmichael, CA?
Intersection car accident cases can be complicated and it is highly important to seek the help of an experienced lawyer who has dealt with these types of lawsuits before. There are deadlines and strict rules that apply to collecting compensation in the state of California, and without the assistance of an experienced attorney, you may lose your right to recover damages. Contact the O'Brien & Zehnder Law Firm at 800.722.4176 today for a free case evaluation. The motor vehicle accident cases we handle in Carmichael, CA are included in these categories:
Attorneys Recovering Compensation From Insurance Companies
Liability for crossing intersections safely depends on the actions of the motorist or pedestrian as well as the proper design of such intersection by local, state and sometimes federal authorities. If you or someone you know has suffered a serious accident in an intersection, it's critical to contact an experienced attorney without delay. The O'Brien & Zehnder Law Firm has handled hundreds of auto, trucking, motorcycle, bicycle and pedestrian intersection collisions. We have a long and proven history of defending our clients' rights, holding the accountable party responsible, and obtaining the maximum compensation on our client's behalf.
RECENT VERDICTS & SETTLEMENTS
$225K Injury Ends with Reconstructive Surgery
Fatal Elder Abuse and Negligence Case
$2.5 Mil Wrongful Death Claim
$2.3 Mil Wrongful Death Case
$1.3 Mil Greyhound Bus Accident
$2.5 Mil Wrongful Death After Truck Accident
$1.4 Mil Case Against Wal-Mart
$2 Mil Fatal Rear Ending by a Semi-Truck
$750K Mild TBI After Auto Accident
$180K Broad Side Car Accident Injury
$2 Mil Student Fatal Truck Accident
$550K Recovery from Contractor for Median Accident
$750K Automobile Accident
$4.5 Mil Product Liability
Major Car Accident Intersections & Crossroads in Carmichael, CA
Arden Way & Fair Oaks Blvd
El Camino Ave & Via Camino Ave
Manzanita Ave & Coyle Ave
Dewey Dr & Madison Ave
El Vita Way & El Tonas Way
Jason Way & Lequel Way
Pasadena Ave & Winding Way
Walnut Ave & Winding Way
Garfield Ave & Winding Way
Garfield Ave & Cypress Ave
Haskell Ave & Jeff Way
Hollister Ave & Lincoln Ave
Kenneth Ave & Walnut Ave
California Ave & Lincoln Ave
Barett Rd & Winding Way
Fair Oaks Blvd & Arden Way
Gunn Rd & Marconi Ave
Garfield Ave & Fair Oaks Blvd
Manzanita Ave & Madison Ave
Olivebranch Ln & Sutter Ave
Walnut Ave & Cypress Ave
San Marque Cir & Walnut Ave
Fair Oaks Blvd & Oak Ave
McClaren Dr & Arden Waya
Walnut Ave & Marconi Ave
Whitney Ave & Walnut Ave
Residential Communities We Serve in Carmichael, CA
Ancil Hoffman/California
Cameron Ranch
Carmichael South
Casitas El Camino
Casitas Manzanita
Cypress Park
Del Campo Park
El Camino Estates
El Camino Walnut
Engle Glen
Fallen Oaks
Foxworth
Garfield
Gunn Road
Haskell Ave
Hollister
Kenneth Gardens
Lincoln/Barrett Hills
Little Barrett Hills
Maddox Park
Marconi - Gunn
Marshall Ave
Marywood Estates
Merrihill
Mission
Oak Leaf
Olive Lane
Patric Way
Riverwood
San Marque Circle
Sarah Park
Sheffield Estates
Wellington Del Dayo
Westwood
Construction Site Injuries or Wrongful Death in Carmichael, CA
It is particularly devastating for workers to suffer catastrophic injuries in construction site accidents. In addition to managing pain and trying to get healthy, there is a very real possibility they can no longer work. But the bills do not stop coming after an injury. The O'Brien & Zehnder Law Firm is a premier Elk Grove personal injury law firm that has obtained some large injury verdicts and settlements for our injured clients. If you have suffered a catastrophic injury on a construction site, we can leverage our experience and courtroom skills against general contractors, manufacturers, and individuals who have acted in a negligent manner to pursue maximum compensation.
Construction projects in Carmichael:
Valle Vista Road Lot Line
8945 Fair Oaks Blvd
2223 Gunn Road
Wayside Lane
Marshall Avenue
5312 Retreat Way
3627 Marshall
Directions from Carmichael, CA to Our Local Office
Driving directions from Carmichael: get on US-50 W in Sacramento from Fair Oaks Boulevard; follow US-50 W and Highway 99 S to Laguna Boulevard in Elk Grove; take exit 287 from Highway 99 S; take Bond Road and East Stockton Boulevard; the firm's office is in Liberty Center 1 Building located on East Stockton Boulevard between Elk Grove Boulevard and Bond Road. The law office sign and building are visible from Highway 99.
Parking: There is abundant parking all around Liberty Center 1 Building.